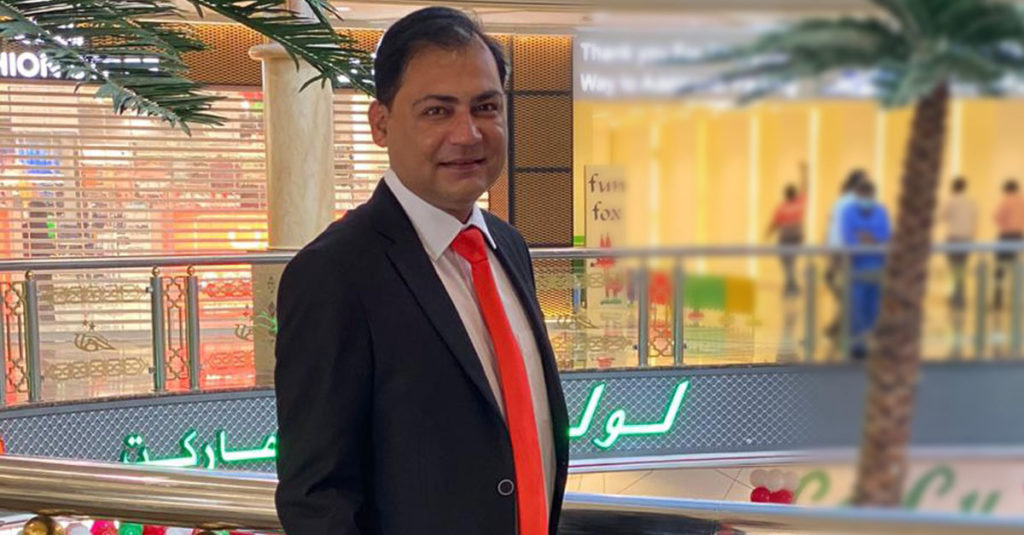 Prashant Dutt, General Manager
Markaz Al Bahja Shopping Mall LLC

As we celebrate Eid Al Fitr this year, let's also celebrate good health! Eid Al Fitr means: "feast of breaking the fast". This Eid, due to the global pandemic, which continues to prevail, I have planned to be at home, stay safe and cook for my colleagues.

I wish to encourage my support staff during these difficult times and acknowledge them for their selfless help that they have rendered all these years. I sincerely request everyone to please stay safe, wear a mask on all occasions, maintain social distancing and exchange Eid greetings with your loved ones by Whatsapp or through other social media channels.

Let's embrace virtual Eid celebrations affirming that it is a global practice in successfully managing this crisis!
Celebrate Eid – virtually
Eid is just few hours away. But let us celebrate it in the spirit of the times that we live in – let there be brotherhood, togetherness, but virtually. You can do it!
Hear what the Eid guests of Black & White have to say – their zeal is infectious.
Perhaps it is the spirit of Eid – virtually. Instead of the virus, let us catch it!
This is the true spirit of Eid – to be able to celebrate within yourself. Celebrate within your heart – for that is truly where all celebrations lie