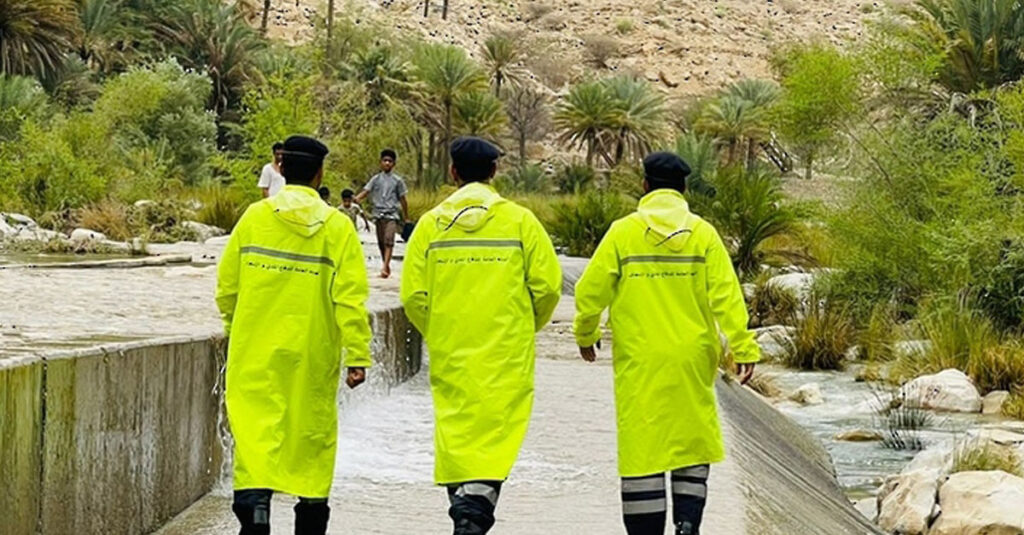 MUSCAT – The Civil Defence and Ambulance Authority has affirmed that legal action will be taken against any person who takes a risk or endangers the life of other people, either by jumping or swimming into flood waters or crossing wadis during floods or standing or parking on steep slopes or cliffs.

Search and rescue teams of the Royal Oman Police (ROP) are still looking for four people who went missing in the Governorate of Dhofar during the recent climatic condition.

Brig. Mohammed Nasser Al Kindi, Director General of Operations at the ROP, told Oman News Agency (ONA) that two bodies were recovered at Al Mughsayl beach, while search is still on for four more people who went missing in the area.

The Unified Operations Centre at Dhofar Governorate's Police Command set out on a search mission at Al Mughsayl and Raysut, using diving equipment and advanced search apparatus, while the Royal Air Force of Oman (RAFO) and drones were operated in inaccessible terrain, Brig. Al Kindi explained.
He added that different governorates of the Sultanate of Oman experienced heavy rains from 7-12 July 2022 during which 40 people were rescued, 16 were confirmed dead and 4 missing. The missions saw the participation of the ROP and the Civil Defence and Ambulance Authority, he said.

The Director General of Operations urged citizens and residents to stick to safety instructions and avoid approaching perilous sites or steep or slippery slopes. All were equally warned against swimming in beaches that experience high waves and pay attention to their children when visiting tourist areas or coming in the vicinity of inundated areas.
(Source: ONA)