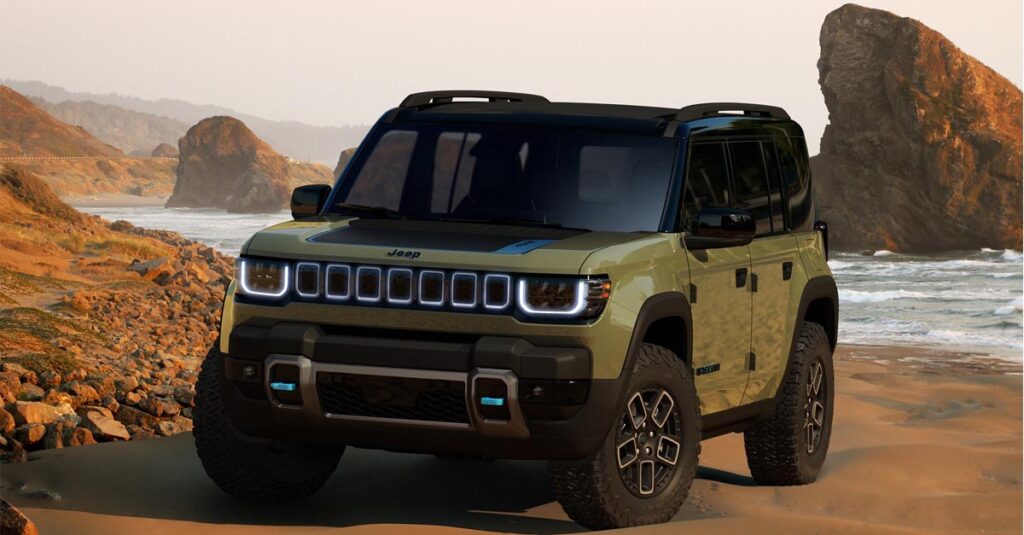 MUSCAT – The Jeep® brand recently announced a comprehensive plan for its next generation of fully electric 4xe vehicles as part of a sustainable transformation to become the leading electrified SUV brand in the world.

The plan, which premiered on the brand's YouTube channel: www.youtube.com/thejeepchannel, calls for the introduction of four all-electric SUVs in North America and Europe by the end of 2025.

As part of an ongoing comprehensive product plan, 50percent of Jeep brand sales in the U.S. will be fully electric by 2030, while 100percent of European sales will be all-electric by then. The plan is in full support of the net-zero carbon emissions targets set by Stellantis during the Dare Forward 2030 long-term strategic plan.

"On its path to becoming the leading zero-emission SUV brand in the world, and building on the success of its electrified 4xe portfolio in North America and Europe, Jeep is designing and developing some of its most capable and sustainable SUVs to date," said Hatem Al-Najjar, General Manager of Dhofar Automotive. "Electrification brings with it a great number of benefits, especially for a brand like Jeep. The performance benefits it offers makes these electrified models even more capable, exciting and fun, while at the same time also making them more sustainable. More importantly, however, this forward-thinking strategy will help ensure millions of Jeep fans around the world continue to have a planet to explore, embrace and protect."

The Jeep brand showed the first images of two fully electric SUVs – the all-new Jeep Recon and an all-new Wagoneer, code name Wagoneer S – that will arrive in North America and other regions around the world, while confirming that the all-new, all-electric Jeep Avenger will launch in Europe early next year.