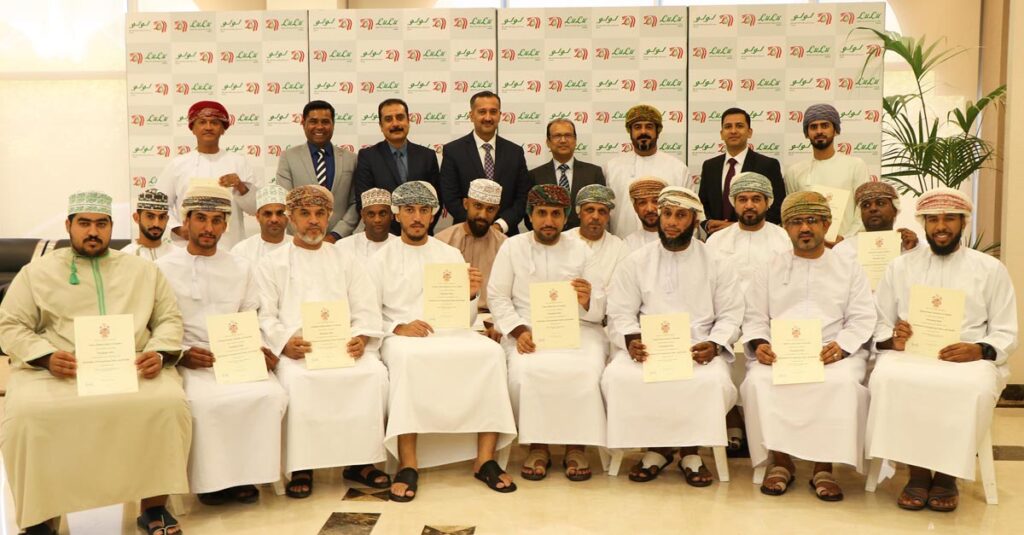 MUSCAT – Lulu Hypermarket recently organised HSE training for Health and Safety officers from their hypermarkets across Oman. The objective of the session was to impart a sound health and safety program to protect customers and workers at the outlets. The training was aimed at providing an awareness of the common workplace hazards, risks and safety controls and as a result minimises workplace injuries which cause significant challenges to both organization and for the workers.

The three-day event, themed as 'IOSH – Managing Safely', educated the participants on the importance of health and safety at workplace and associated workplace benefits. The program also taught the learners about their core responsibilities and guided them on how to assess and react to hazardous situations. The 3 day training program was held at the Oman National Training Institute premises in Al Khuwair. The training program is one of the many initiatives and that have been devised as a part of the continuous development programs Lulu Hypermarket imparts to their work force.

"The 'IOSH – Managing Safely' program has been a result of extensive planning and is making steady progress, providing the building blocks to address some pertinent issues in our operations. The safety program has made an impressive start and is moving in line with international best practices. I commend the HSE Department on their work and hope that they build on the foundations that have been laid to making their services future ready", said Shabeer K.A, Regional Director, Lulu Oman.

Twenty-four safety officers from Lulu hypermarkets across Oman participated in the workshop. Upon completion of the course the participants obtained certificates approved and validated by Institution of Occupational Safety and Health (IOSH). The training encompassed several key areas which included ensuring that the staff know how to work safely and without risks to health, develop a positive health and safety culture, where safe and healthy working, meeting your legal duty to protect the health and safety of your employees and customers, thereby equipping them with competence to manage health and safety concerns.

Speaking at the event Nasr Bin Salim Al Maawali, General Manager- HR at Lulu Group, said that "the organization has made a commendable effort by implementing the program – 'IOSH- Managing safely' and this will improve emergency readiness at the stores. I'm delighted to be a part of this efficient team who knows the value and convenience they will bring to the system. I look forward to more exciting developments".

Being the leading retailer in the region, Lulu Group has been constantly providing learning and development modules to its employees who are expected to benefit them professionally and personally in the long run.