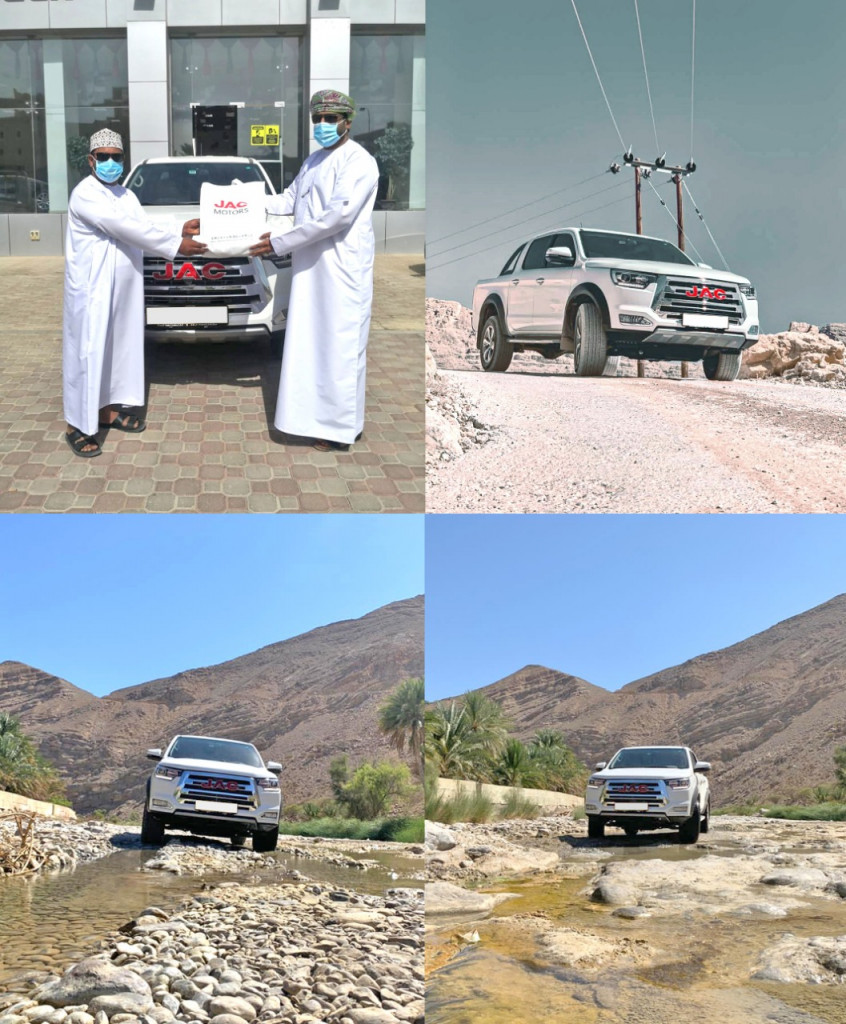 MUSCAT- After joining hands with JAC Motors in 2008 to bring the legendary reliability of JAC commercial vehicles to Oman, Towell Auto Centre has recently added an exciting range of JAC passenger and light commercial vehicles to their line-up. Among JAC's exciting new range of vehicles is the power packed T8 pick-up. The JAC T8 Pick-up 2.0L Turbo enables you to "Get more done for an unbelievable price" as Towell Auto Centre proudly states. Available in 2WD or 4WD, and in Classic or Luxury configurations, this is a pick-up that presents a powerful, fun-filled performance for off-road enthusiasts, and an excellent business transport solution for those living and working in the Sultanate's cities and rural areas.

Taher Al Salti, a proud owner of a brand new JAC T8, spoke of his personal experience driving the rugged pick-up, saying, "The T8 comes with rugged and chiseled good looks on the exterior and stylish interiors with the seats, steering wheel and dashboard covered in leather. I found the touch screen display and the manual air-conditioning controls to be impressive too. Apart from its good looks, the T8's engine packs a powerful performance on all types of terrain, including the rugged mountainous areas around Sur and Wadi Bani Jaber which I frequent. I use the T8 on a daily basis, especially for the transport of farm feed and other farming items. Having completed over a month with the T8, the smooth ride I've experienced, always gives me a great feel of the road. In addition to owning the powerful pick-up of my choice, TAC has ensured that my experience driving the T8 will always be a happy one thanks to their exceptional service. TAC's prompt and diligent service post sale for which they are well known in Oman is something that I look forward to enjoying for years to come."
To find out more about each model visit www.jacoman.com.