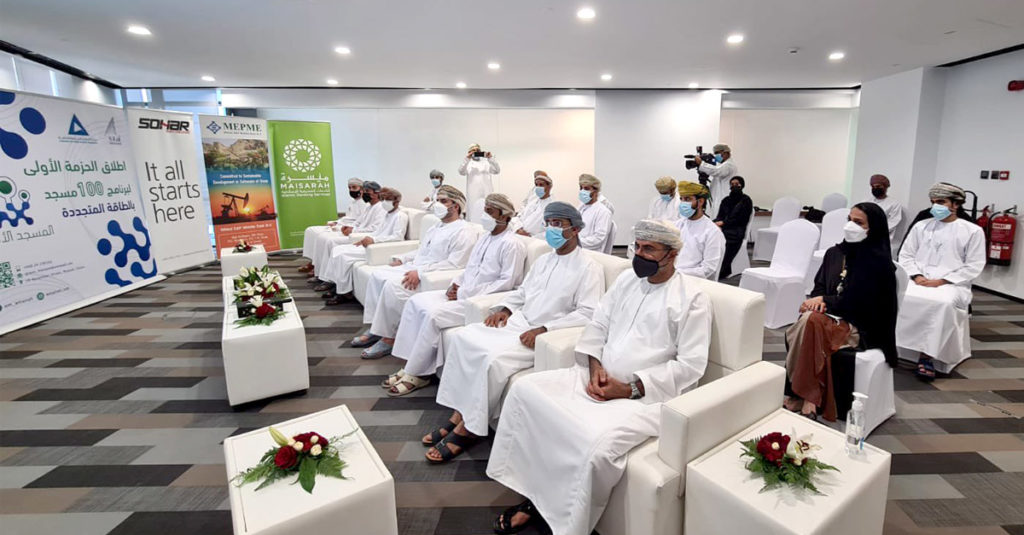 Muscat – The "Green Mosque" renewable energy program was launched by Amana Waqf Funds Management Company, in cooperation with the Authority for Public Services Regulation (APSR), energy companies and Islamic financial institutions.

The program provides energy services for mosques through a specialized project in converting mosques electricity consumption into renewable energy sources, as the number of mosques in the Sultanate stood at (16,464) in 2019.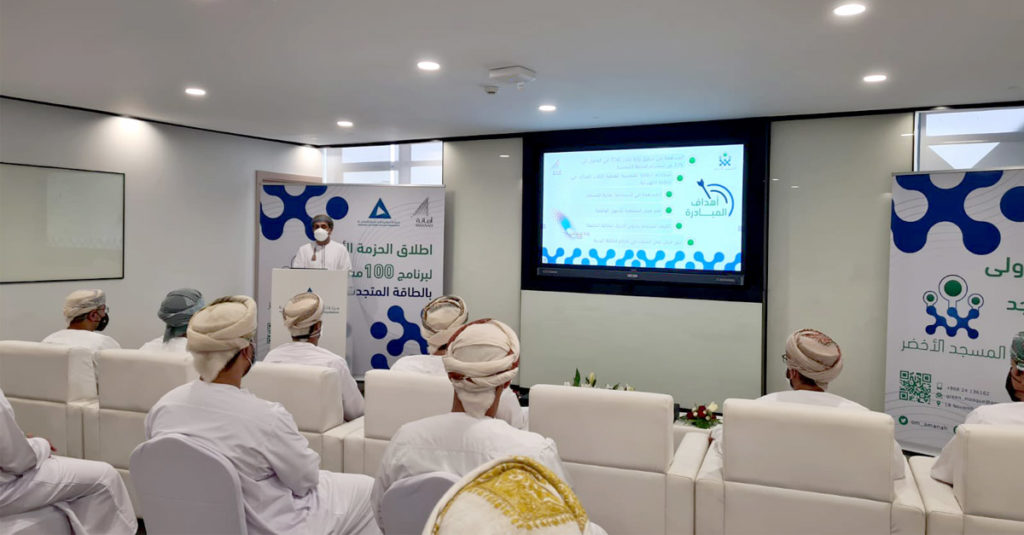 The program, which reduces electricity consumption and operational costs, comes in line with the directives of Oman Vision 2040 to achieve around 30% of the Sultanate's energy needs from renewable sources. Since its launch in November 2020, the "Green Mosque" program trial phase has achieved good results as the technical systems were installed in many mosques. Based on these results, the company decided to move forward with the project in 100 mosques through 3 packages over 3 years with an estimated investment of RO 5 million. Part of this investment was allocated to projects of rationalising consumption technologies and generating electric power from renewable sources.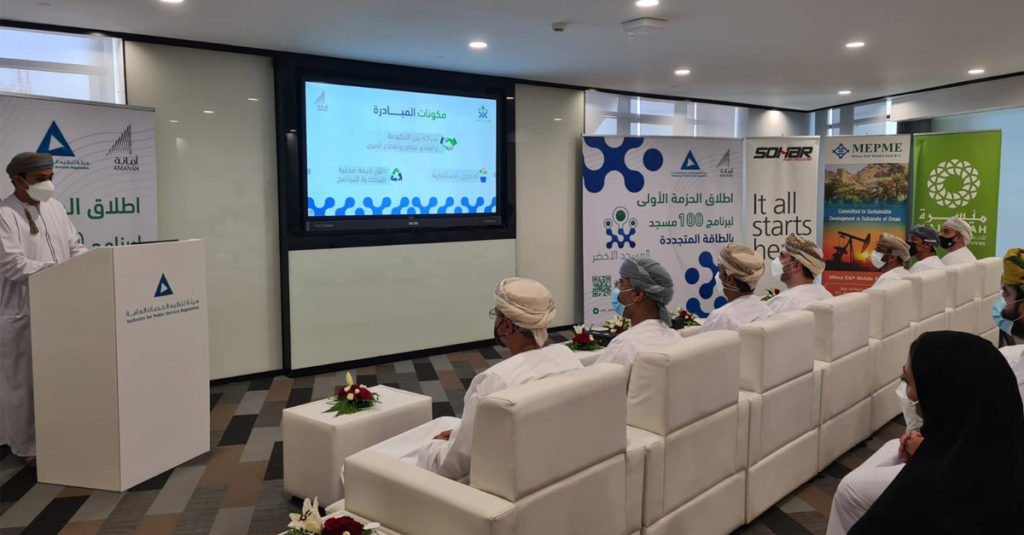 The project can be implemented in any mosque through contracting with Amana Investments, which will install the solar panels and operate them for a specified period of time. It is expected that mosques will achieve immediate savings in bills, provided that the solar energy systems will be owned by the mosques at the end of the agreed investment period.
(Source: Oman News Agency)