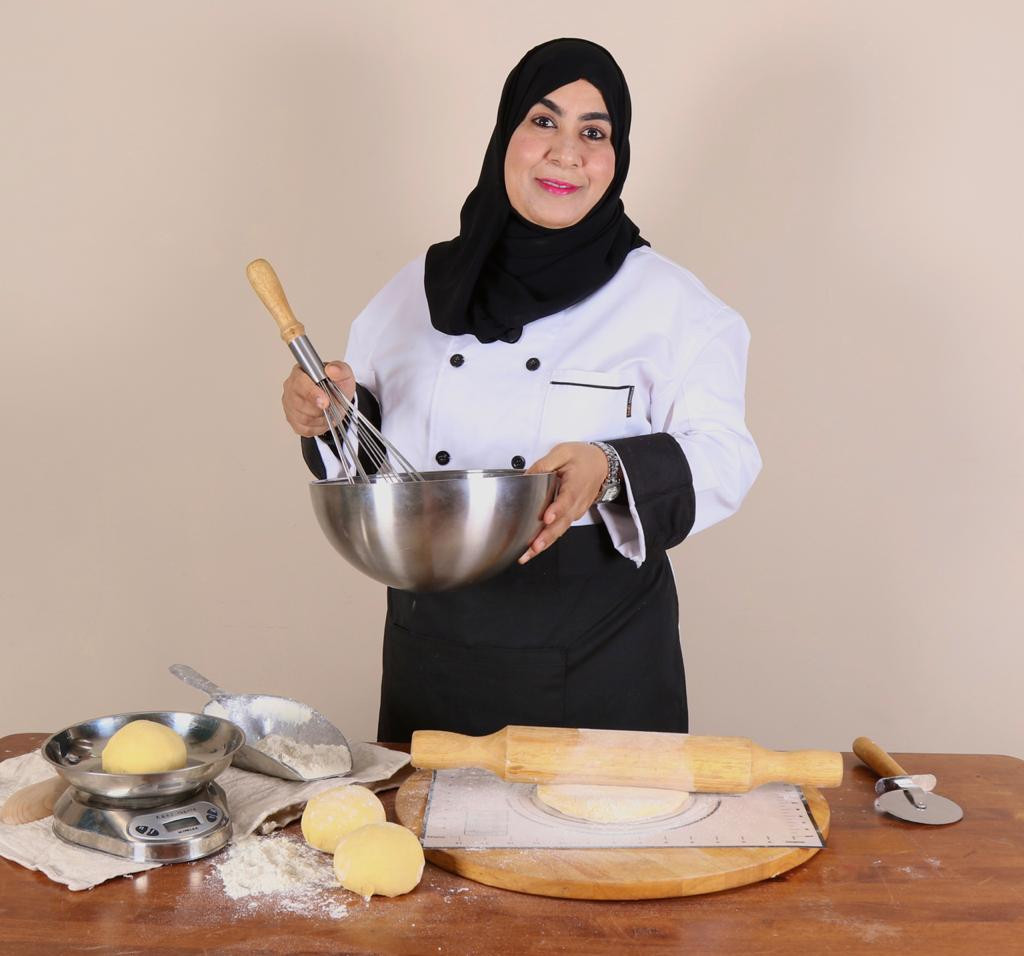 Badriya bint Hilal Al-Farai
An Omani lady was paying her electricity bill at an official payment counter in Musannah recently, when she happened to mention the name of her enterprise.
Immediately the faces of the young Omani men at the counter lit up when the name coffee shop, Mendezi and More (*), came up.
Suddenly Badriya bint Hilal Al-Farai was transported to a different world – of sudden fame; instant recognition and respect. "The young men were all smiles and very friendly with me. They declared that they were so happy and proud to meet me – the owner of Mendezi and More. They seem to have heard so much about the coffee shop in Musannah. They said I was their role model. I felt really proud and delighted in knowing that my Mendezi was a hit among the local population and more importantly, since it was a woman running it, I was given additional respect. I was so happy."
Inspiration to do more
Badriya Al-Farai recalls other instances where visitors would suddenly pop in at Mendezi and tell her that they were followers of her Instagram page, @mendezi_and_more and were encouraged enough to visit the coffee shop and have a taste of the coffee and more, themselves. These are the moments that give wings to Badriya to soar again to greater heights. These positive experiences feed her with more energy, confidence and not just more will to live and fight another day, but also inspire her to do more.
Things were not like this before
What Badriya is enjoying now is not just mere moments of fame, but actually relishing the fruits of her hard labour. For things were not like this before. There were days when she was almost pushed over the edge, as day-to-day responsibilities of looking after the family, daily work and meeting food orders as part of her home-food business; health crises in the family all took its toll on Badriya.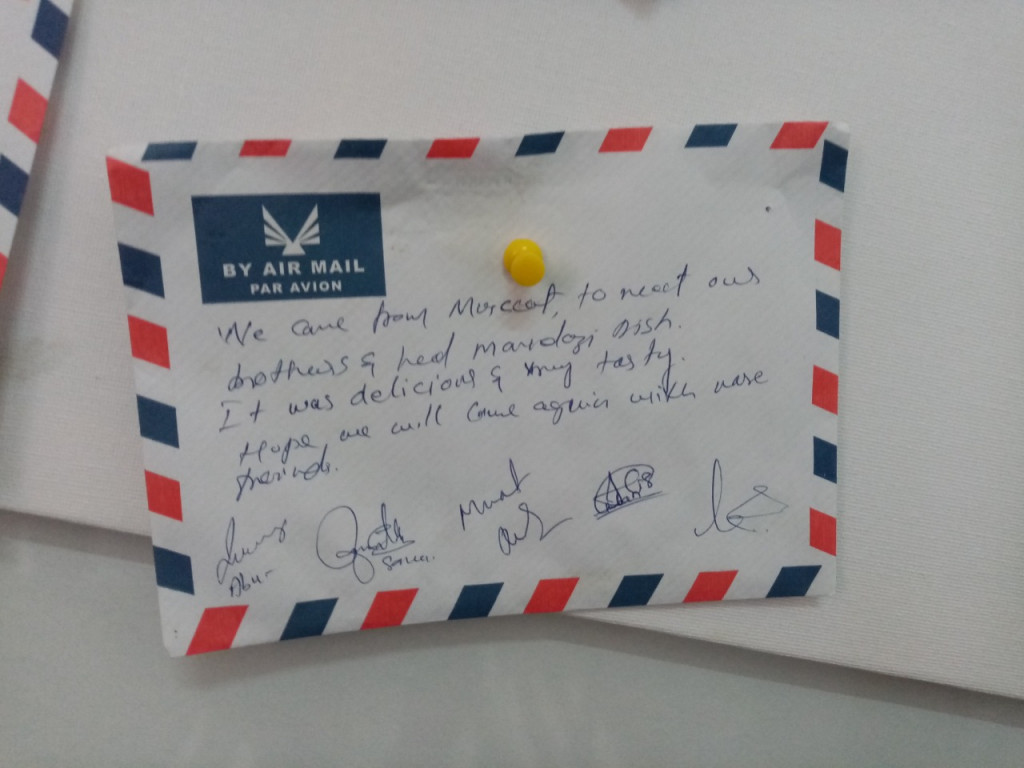 Yet another stab
But, then Badriya was made of sterner stuff and although there were times she felt she was going to break, she snapped back to life with even more vigour and determination to take yet another stab.
Um Maryam's tale
Badriya (also known as Um Maryam) lives in Musannah in an area called Al-Shuaiba Farms. "I am a widow and currently living with my daughter Mariam, mother and brother. I graduated from high school in 1995. After school, I enrolled in various courses. I got married in 1998 and my husband worked as a teacher in one of the schools, based in Muscat and so we were living there. When he passed away in 2014, I came back with my daughter to my family in Musannah."
Business blood in her veins
Right from her school days, business blood was coursing through her veins. She had an avid interest in all things business. And that interest slowly became a passion with time. "From early days itself, I used to sew table cloth and beddings. I made decorative flowers and sold them. I was also buying readymade abaya and bags and selling them. But, all of these businesses were centered in my home.
I also tried my hands in designing clothes: I would get dresses designed, and then get them stitched, after which I would sell them to friends catering to their design interests. I even created a clothing line for kids.
And, as for cooking, it has always been a passion for me. "At home we had to help around the house and cooking was a natural part of it. We were a big family and so each one of us had to take part in some work activities or the other at home. Believe it or not, I started cooking when I was a child itself."
Business part took form in 2001
However, the business part slowly took form in 2001. "That began when I started cooking sweets from home and I thought why not sell it too. But again it was relegated to being a home-based business."Then in 2015, I began to do open buffets catering to customers' orders. I ran this home-based business for 18 years."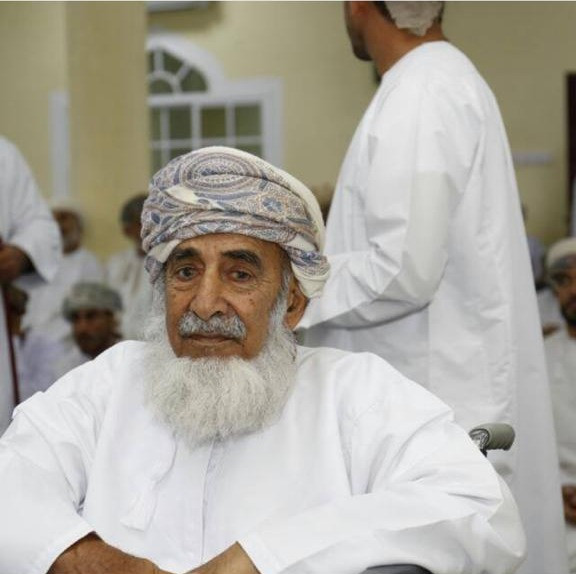 Father was my hero
Badriya says that she considers herself to be very lucky. "It was not just about getting inspired; I was always encouraged by my family, especially by my dad.
My father was my hero – everything I am today is because of what I have learned from him. You can't match his commitment, passion and dedication for his business — he simply loved his work. He had various streams of business, such as farm, shops and even one shop selling farm products at the souq. My brothers were a great support for my dad. And my father doted on me. He was always there to encourage and guide me through my life. He was always concerned about me. Although he was quite hospitable and a perfect host, he would think twice about inviting someone home if I had outside orders for food. Only after checking with me he would make the invitation.
Heart is heavy at the loss
"His concern and love for me was unparalleled. He even told me to stop delivering the orders to the customers and told me that it was better if they picked the orders from my home – because dropping off the orders were taxing me.My heart is heavy when I talk about him for it is very difficult to lose a father like him. Not a day passes by without thoughts about him and remembering all his efforts to support me in every manner possible. He even built an extra area as a store to support my home-based business.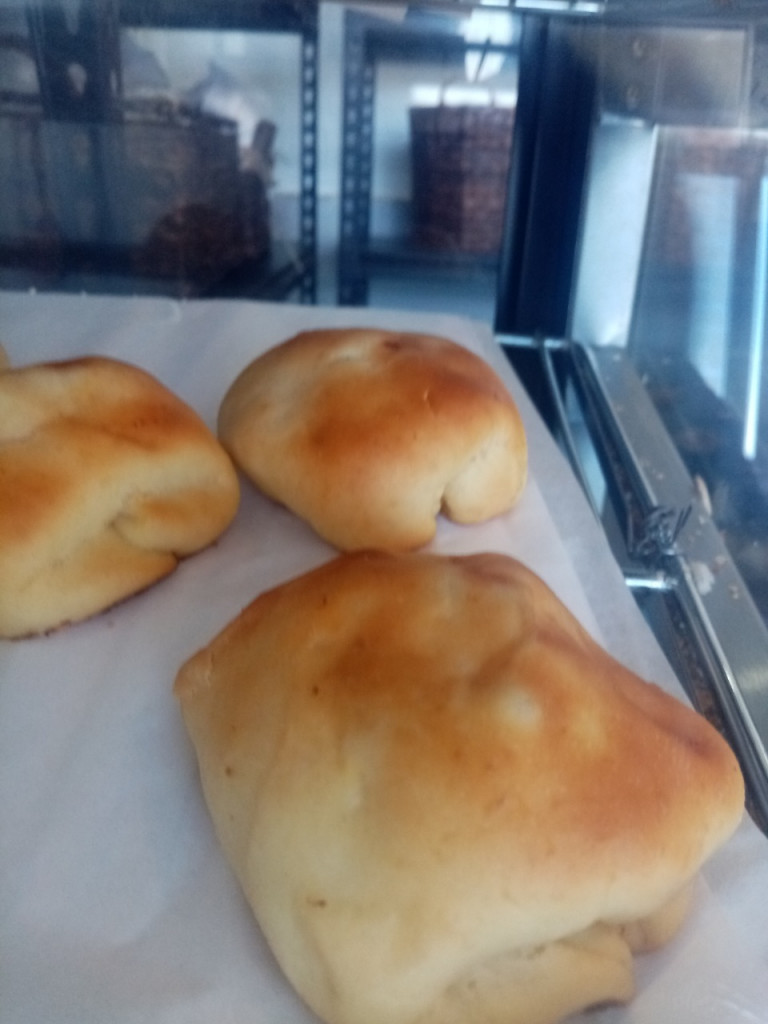 My husband believed I was gifted
"And neither can I forget the support my husband rendered me. He believed in me and always told me that I was a gifted person. In fact, he had advised me not to do any other work, as he believed that my entrepreneurial skills suited me to front my own enterprise rather than work for someone else."However, in 2011, just to prove that I could do it, I joined a company and worked for three years, working in the accounts section and also doing data entry. This was just to prove to my husband that I am capable of working for others too.This venture was a great learning experience for me. I learnt how to deal with different people and that added to my knowledge.
No one will replace them
"Both my father and my husband were my pillars of support and they were constantly trying to see in what ways they could help me. I can never forget them both without feeling this heaviness in my heart. Nothing or no one will be able to replace them."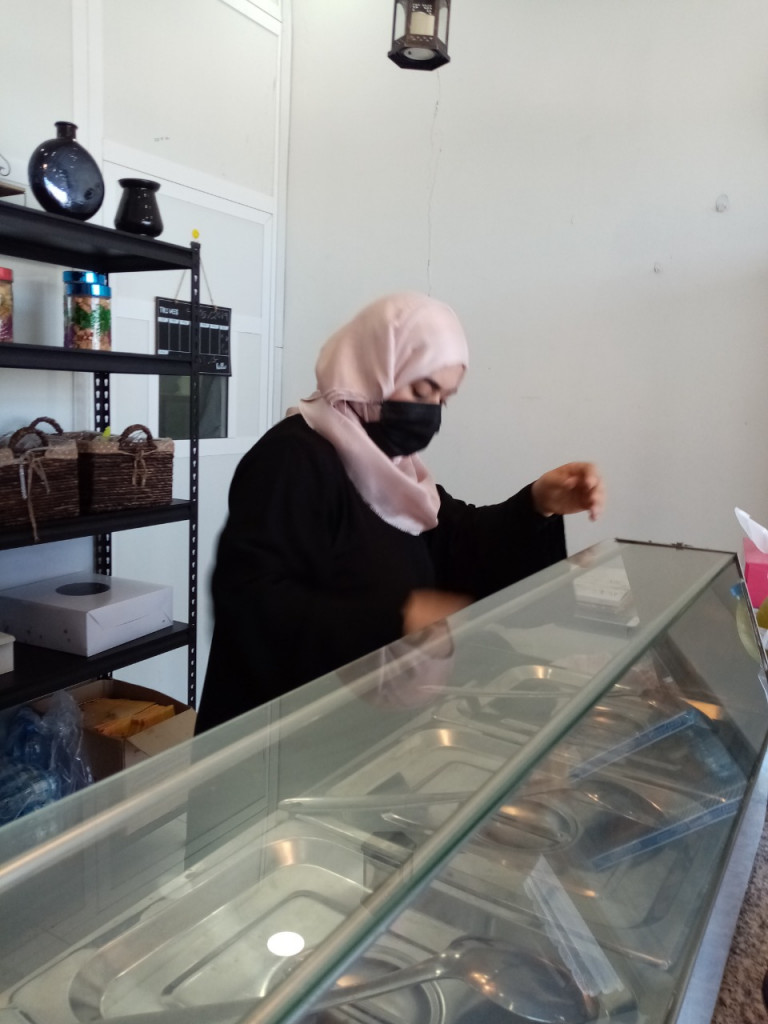 Difficult, testing days
Initially she started cooking sweets/snacks, purely as a home business, while she was in Muscat. "Since it was a small place and not a specialised catering kitchen, it was quite a challenge for me. Those were difficult, testing days and I had to face daunting challenges. "Especially when my husband got really ill. I had to be there with him at the hospital, while at the same time I also had to cater to the orders I had committed to. "In the food/catering business, commitment to a client is everything. I was also a mother who had to look after her daughter. And that too alone, as I did not have any house help at that time. I learnt to be a real multi-tasker and moved from one role to another, not easily, but with much difficulty – yet, I had no choice — I had to do it.
Grateful to my family
"Here, I am extremely grateful to my family, who supported me and stood by me and helped me to meet my promises to my clients; there were times when I would find some of my family members in the kitchen with me during my dad's time of illness and as well after his demise when I became a total emotional wreck.
Reached breaking point
"There were numerous instances and moments when I reached breaking point and would have totally collapsed but for my family. Now, when I look back at all of those tense and stress-filled moments, I must say I am filled with gratitude to my family and most importantly to the Almighty, because those acid tests were a preparation for me now as we are in the grips of this dreaded pandemic where I am also struggling with my business. Every challenging phase that I had to surmount was a lesson to make me into a stronger person.
Life – biggest training ground
"What can I say? I went through the fire and was taught how to cope with hardship. I guess God gave me proper training to meet the current challenges that COVID has brought on us. Life itself is the biggest training ground," Badriya said.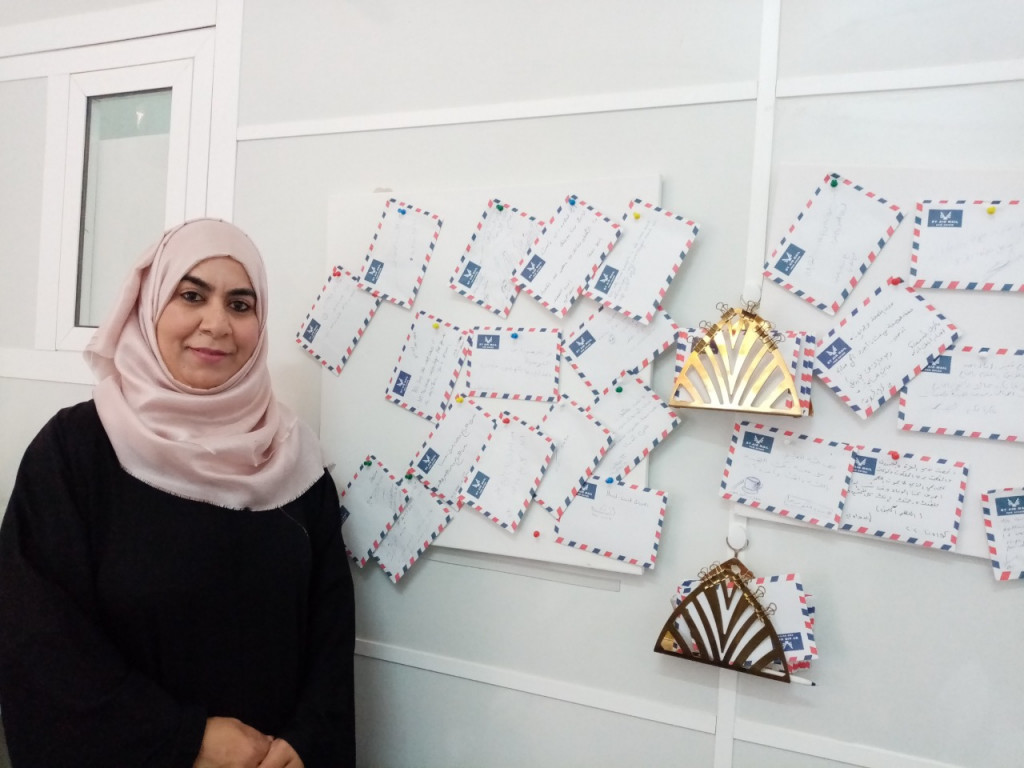 Never refuse even a rial's order
Badriya was also taught a great lesson from an inspiring woman who told her, "Never refuse an order or a job, even if it is only worth a rial — it could be that one rial, which will bring you more rials. I have never forgotten these words and they are always a source of inspiration and great motivation. In fact, rial by rial, I grew and it slowly helped me reach where I am now without even applying for bank loans or other such means."
Another lesson of patience
Both her home-based business and the coffee shop have taught her enormous patience. "You need to have a lot of patience, if you don't you will lose. I will not say there are no financial difficulties or constraints now, however I am able to manage prudently," Badriya said.
Learnt to improvise too
In the food business, one has to learn to improvise. "If you do not sell, you need to think out of the box. Sometimes we get last-minute orders just before closing time and sometimes there would be excess food, but we never let it go waste. We don't trash food; we either have it at home as dinner or it will be given to workers who are always delighted to get hot-piping meals. As for food that can be stored, we create new menu out of it. New ways of doors open as well… people now approach me to mentor them in starting their business. I have also started cooking classes in cooperation with the Omani Women Association," Badriya happily informed.
List of future plans
"Future plans? I have a list: I want to expand and open a new branch and also a sweet factory.As for the buffet/catering service, I want it to become a chain of business.I want our coffee shop, Mendezi and More, to become not only just a brand, but also a franchise. Therefore, we are planting the seeds towards these ideas such as joining capacity building at the Industrial Innovation Centre as well as participating in expos — however that is on hold due to the pandemic.""We used to be a constant feature at the Ibdaat Omaniya. This was not to sell, but purely for networking reasons and also to spread awareness about the business. These participations served as great marketing efforts for our coffee shop and helped us reach out to more people. In any business, if people don't know you, how do you expect to sell?"
(*) Badriya started Mendezi and More in Musannah in 2019. They have a team of four. They also offer buffet and catering service and sell both Omani and Zanzibari food. Check Instagram page @mendezi_and_more