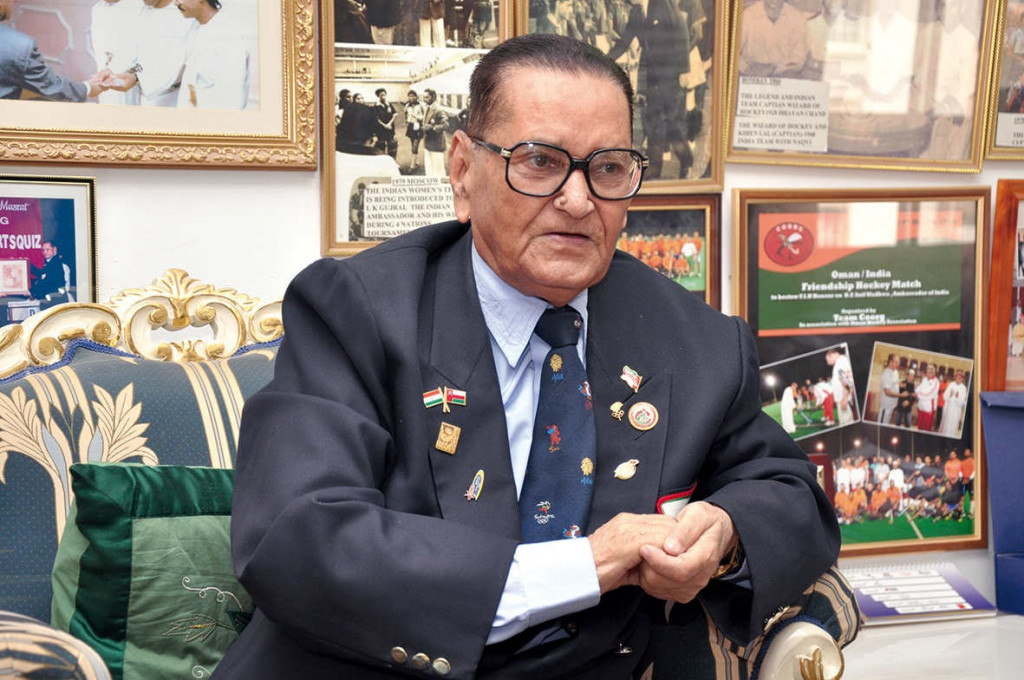 Sayyid Ali Sibtain Naqvi
Former technical advisor, Oman Olympic Committee Sports consultant,
Future Management and Economic Consultancy (OMAN)
I have seen a lot in my 91 years.
For instance, in 1947, as a young Indian youth, I witnessed the great historical divide, the partition of India and the newly-born Pakistan. The partition forced millions of people to leave their homes to move to the other state. It was known as "the largest migration of people that has ever happened, which wasn't because of war or famine".
Before that, I was also around at the time of the Second World War (WWII) from 1939 to 1945.
But if you ask me, this is the first ever global emergency that I am actually part of.  We are in the middle of a global pandemic and I was right in the 'eye of the storm'. If I was some 40 to 50 years younger, I might not have even bothered about it.
But I am 91. And I live alone.
Never faced anything like this
I have never faced something like this in my entire life. This period has been tougher than the toughest match I have ever faced on the hockey field. For the first time, I didn't feel up to the challenge – I didn't feel like I was 91 years young but 91 years old. I went through the full painful psychological transformation, the stress and strain and the perennial fear and worry about what my future would portend; whether I would even have a future…
Daily routine in tatters
It scythed through my daily routine, which actually was pretty systematic: get up at 5am, offer prayers, recite the Holy Quran, finish my morning ablutions, organise breakfast by 7.30am and reach office by 8am. Finish office by 1pm, return home by 1.15pm, lunch by 1.30pm, relax from 2pm to 4pm (as per doctor's orders), slight nap from 4 to 5pm, tea by 6pm, 6.30pm to 8.30pm attend to my social media calling via the computer, browse the net and reply to messages on Facebook, light dinner at 9pm and off to bed by 9.30pm – this routine was always subject to change because of I also had an active social and sports' life.
But the pandemic put a stop to all outside activities and any movement beyond the front door. I had no visitors and I could visit no one. And that took a major hit on my psyche. It derailed me from my daily activities, which kept me moving, which kept me young, which kept me alive. Human contact; people interactions, my friends, my well wishers, my co workers, even the acquaintances – these were my life force.
Suddenly a virus stole the simple, but bare necessities of my life. It was as though it stifled my breath. For the first time in my life, I felt alone, lonely, tired and yes, old and barely alive.
A welcome deluge of love and affection
But, if that was my initial mindset, it slowly changed 180 degrees. For, I was surrounded by good – no great – human beings. Great family members; friends, neighbours, mere acquaintances – all of them took up the challenge of boosting my spirits, albeit from a distance. Short and long distance.
Their genuine concern expressed through phone calls, via social media etc was in the form of pure, unadulterated love – suddenly I was overwhelmed, not by doubt, fear or loneliness – but by the deluge of love and affection.  It immediately repaired by temporarily broken spirit. I began to pick up the pieces and I began to feel whole and the fighter in me was reinstated. So I am back on the field and ready to face this pandemic challenge.
Faith in humanity — reinforced
But believe me, I am the best example of an elderly person who faced the full brunt of a life of quarantine during the deadly COVID season. I felt every mental stress that men of my age had to go through and more. From February to August, for over six months, I went through the sheer trauma of quarantine.  But thanks to the wonderful support from every corner, I realised one major thing – this is not a cruel world. Yes, unfortunate things can happen to you; even fate can be cruel and there are bad apples everywhere but in general, people are wonderful; my faith in humanity was not just restored – but reinforced.
Free, free at last!
I also realised my biggest problem was being stuck at home and not able to engage in something useful. Isolation is a bitter test in life and that is a tougher task than being able to cope with being just alone and/or lonely.
But the moment I was allowed to resume my duties with the company I work for, Future Management and Economic Consultancy, Ruwi, I discovered a spring in my step – I felt like I was released from some kind of prison. I felt free again.
What a test this COVID has been!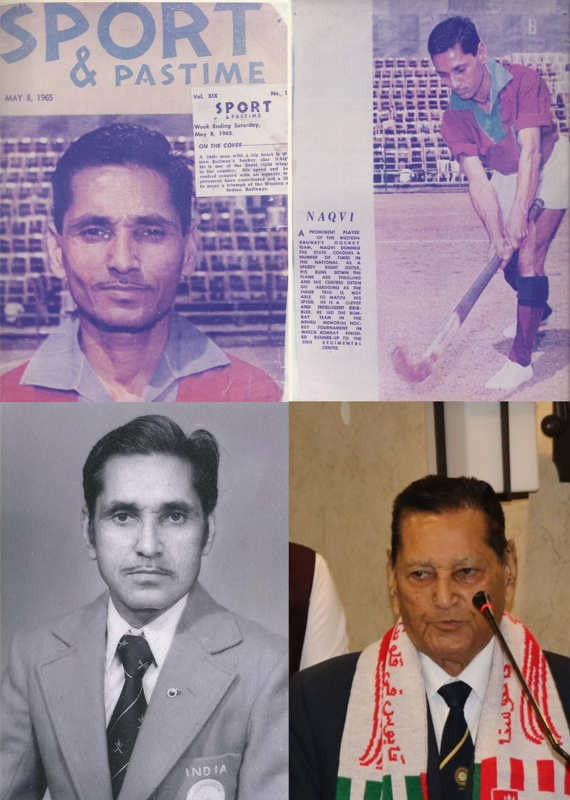 Two key people – my saviours
Now, I have an endless list of people who helped me survive this quarantine period, but I cannot do justice without naming the two key members who were literally my saviours; who played a great role in protecting me, keeping me safe and alive to tell this tale – Dr Hammad Hamed Al Ghafri, former advisor, ministry of civil service and presently member of the state council and his son, Ahmed Hammad Hamed Al Ghafri, Ceo of the Future Group, who not only looked after me, but also provided me with every necessary requirement so I never had to go out. The father-son duo were a great source of inspiration and help and they were constantly in touch with me and they were one the biggest reasons that I survived the six-months' ordeal. No amount of thanks and gratitude would ever be enough for what they have done for me!
The ordeal – for the record
I wish to relate my ordeal just for the record. During the six – never ending months – I went through real mental agony. For a man who has been quite used to staying alone, this was a big turnaround. Never have I ever felt so lonely and old. It was a nightmare – I could never get proper sleep and I was up most nights feeling terribly alone, anxious, having nightmares and generally panicky.  I was terribly worried about what would happen to me and my future. The media, social media in particular, was not sparing in comments against the scope of the future of the elderly in the wake of the Coronavirus pandemic. Many had already written us off! And sadly, some of us proved them right.
Great power rests within all of us
As a 91-year old, I was in solitary confinement as was the required health norm. But, as I said, once I picked up the courage to fight back, thanks to Dr Hammad and Ahmed and all the other angels around, I realised that even during such trying times, there are great vestiges of power and strength that resides within us — even in a tired old man's being. You just have to discover them.
Always a fighter
In sports, I was always a great fighter – never gave up. I always fought tooth and nail in the hockey arena and here, pitted against a deadlier adversary, I still decided that I was going to fight. And not give up.
But, it was a tough battle. For those not in the know, I am a heart patient (open-heart surgery in 2003), but during this pandemic period, I had to keep myself at home even though not a day went by without my feeling uneasy and unwell. But, then, with the blessings of the Almighty and the love, care and compassion of my beloved friends, I went through this blaze, without even being singed. It is indeed a miracle!
Prayers heard
I know for sure that the true and sincere prayers of my family and my friends here for my well being were heard. And I also prayed with all my might; not a day in these six months did I miss my prayers or the recitation of the Holy Quran. Finally, it all goes to prove that prayers really work. Even the most evil and most potent of viruses are powerless against the Almighty.
(B&W note: Experts state that "elderly people are at a higher risk of COVID-19 infection due to their decreased immunity and body reserves".  Also, pre-existing ailments like diabetes, hypertension, chronic kidney disease and chronic obstructive pulmonary disease add to the risk. "The disease tends to be more severe in case of elderly resulting in higher mortality."  Source: Net.
Our prayers are always with Mr Naqvi – we pray and hope that vulnerable people like him always remain strong and safe and are blessed with longevity.)