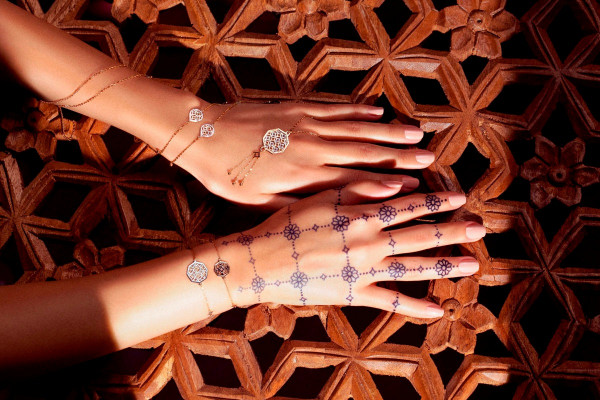 MUSCAT – Damas Jewellery celebrates the beauty of Arabic heritage, artistry and craftsmanship with the newly launched Al Qasr collection, which transforms and beautifies traditional Arabic art forms, into elegant and modern jewellery.
Al Qasr is an exclusive collection, which draws inspiration from the traditional motifs of both Islamic art and Arabic architecture, and specifically explores their use of beautiful geometric patterns. The collection was designed by Damas in-house design team, to capture the essence of the rich heritage of the Middle East in the form of unique and contemporary designs. Each Al Qasr design has a modern twist. The renowned geometric patterns of Islamic art and architecture are broken down into two loose layers of adjacent circles in two different colors white and yellow 18k gold, to create a dynamic and contemporary design which embodies movement and plays with light to bring these traditional motifs to life.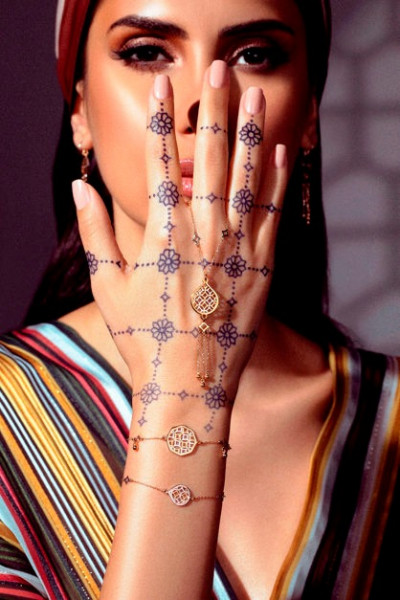 To further celebrate the transformation of traditional art forms and beauty of Arabic artistry, Damas has partnered with young henna artist Azra Khamiss, who is widely recognised for her contemporary makeover of the classic techniques and designs of henna. Azra joined Damas to highlight the importance of keeping traditional artistry alive and the beautiful, creative results of doing so. Joining Damas on this journey of sharing love and admiration for diverse artistry in the region and to launch the exclusive Al Qasr collection are regional trailblazers Yara Al Namlah and Mariam AlYassi – both representing the traditional meets contemporary spirit of women of the AGCC.
Now available at Damas Jewellery stores across the GCC. To view the full collection, please visit www.damasjewellery.com