MUSCAT – Crowe Oman, Oman's leading audit and advisory firm, hosted His Excellency Archbishop Nicholas Thevenin, the Apostolic Nuncio to Oman, at the Hormuz Grand hotel yesterday evening.
Ambassadors, diplomats and prominent business leaders in the Sultanate attended the event.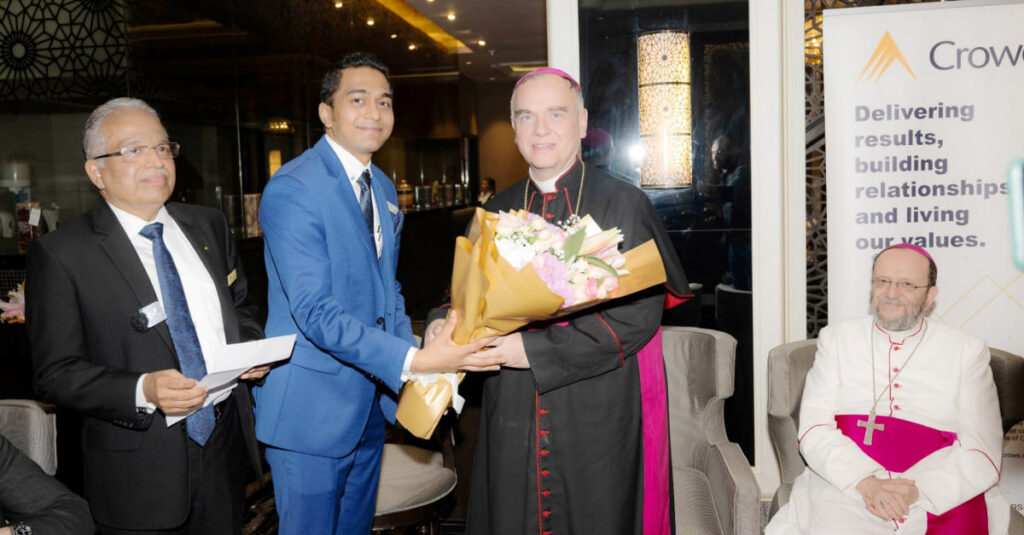 Religious tolerance peaceful coexistence
Davis Kallukaran, managing partner of Crowe Oman, welcomed the gathering and thanked His Majesty Sultan Haitham Bin Tariq for the high level of religious tolerance and peaceful coexistence, which he said is unique to Oman and its peace-loving people.
The Nuncio, who is the ambassador of the Vatican to the Arab republic of Egypt, is the Papal delegate to the Arab league and is now posted as the non-resident ambassador to Oman.

Memento presented
An Omani frankincense memento was presented to the Archbishop. His Excellency Bishop Paolo Martinelli, the Vicar Apostolic of the Vicariate of Southern Arabia was also present at the event.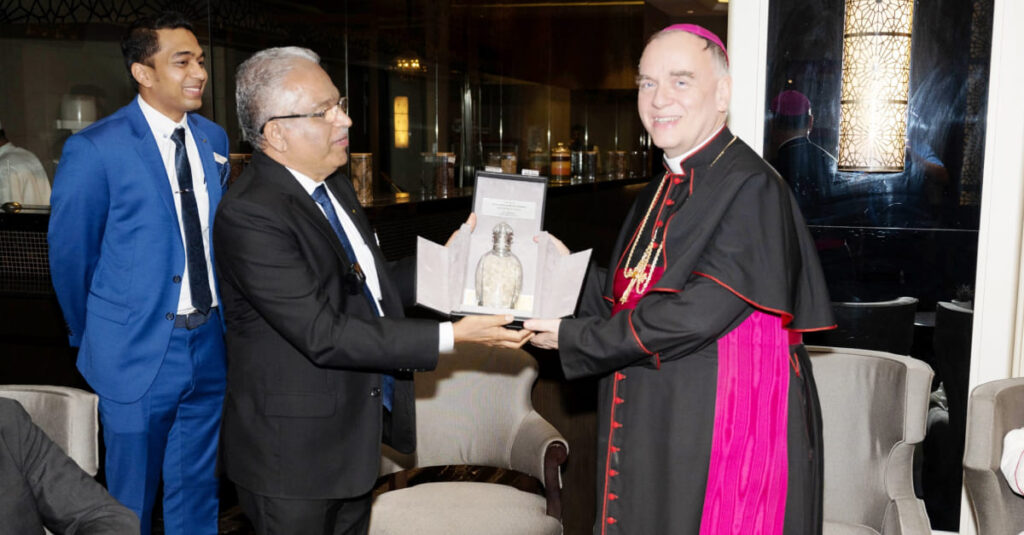 Photos by V. K. Shafeer