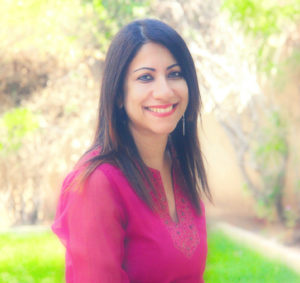 Rachel Eapen
Artist and blogger (OMAN)
We may not be able to rewind but before we press 'play' let us learn to savour every moment and learn to love and respect humanity
The COVID-19 has not only disrupted our lives, but it has also given us an uncertain future. And in such a scenario, it is only fair that I am in a state where I reflect on both optimism as well as fear. Because that is the emotion we are all living by now: a good amount of fear but at the same time, with a lot of optimism. Let us hope that we soon increase the latter and reduce the former.
Art still keeps me alive
As a creative enthusiast, I could see that COVID brought so many creative people together and served in inspiring on another during this terrible pandemic. I have seen memorable works emerging during this period.
Initially, as an artist, I was totally uninspired and I just couldn't lift up my brush and paint. But along the way, that slowly began to change as I began to virtually meet up with many creative geniuses whose virtuosity inspired me; they taught me new techniques and skill sets. I realised art still keeps me alive and in fact, makes me feel good. And it provided a gateway to brush up my photography skills and learn more about still life photography, for which I am thankful.
I feel all of their pain
Many people lost their lives to COVID… many lost their jobs… many got displaced… many are hanging on a thin thread of uncertainty, including my family and I… and I grieve for them all, I feel their pain and I feel guilty as well while I feel secured with my little blessings.
Saw the silver lining
When all of this started, I had anxiety attacks and sleepless nights thinking about my parents and in laws who are alone, far away and the thought of not being able to travel during these times were quite stressful. But in all this I choose to see the silver lining, because that is my best coping mechanism to move forward….  I prefer to see the silver lining in the midst of all the uncertainties and worldwide angst. To me the personal touch, hugs, gatherings, travel, coffee dates, art exhibitions, opera shows and "me-time" are so important and when they are all abruptly gone, it stressed me out.
Getting connected more deeply
Fortunately, like everyone, I have managed to stay connected, all thanks to technology, even though it doesn't give me a deep sense of security. I am holding on to my family because that's the privilege I am blessed with and to be safe at home. I have started to have meaningful conversations with my family and the people I love, and in some ways connected more deeply and it's bringing out the best in most of us.
Develop an attitude for gratitude
Choosing to stay healthy and eat healthy is a lifestyle I have learned to adopt because good health is wealth. Another silver lining is that I started developing an attitude for gratitude. It's a simple gesture and habit that can uplift your spirit and boost our mood when things get miserable and uncertain. I believe that life is about attitude and outlook. I learned to take one day at a time. It is not all depressing for many of us who are blessed, as we have our share of laughs, Netflix, experimental baking and cooking, board games, art, DIYs and other distractions.
Learning to savour each moment
The pre-COVID world was driving to intolerance and moving too fast and it was time to take a pause and remember humanity, the importance of each moment and learn to savour it in future. And when all this is over, we need to look forward as a new beginning where people are kinder and are more empathetic to one another. We all needed this lockdown to reflect and reset our lives but none of us deserved to suffer when it comes down to earning our own bread and butter and costing our health.
Time to see the bigger picture
Economies around the world need to recover and revive, which is a huge task for all the governments and industries. Future is definitely changing in a big way and each industry is evolving accordingly to the current scenario and we are slowly adapting to it. Collectively, if everyone sees the bigger picture, evolve and work together, we all can easily overcome this by following the new norms, rules and regulations. People are going to value relationships even more and not to take anything for granted, including their health.
Waiting for the day to sneeze without scaring anyone
I can't wait for that normalcy where one can sneeze casually without scaring the daylights out of someone. When that arrives, I hope we don't take the art of slow living for granted and we continue to rejoice with our newly acquired talents and skills and appreciate life in general.
… and yes, this too shall pass
Let's still stay strong in the faith that this too shall pass soon, hoping to see the light at the end of the tunnel.
URL: http://tickledbyinspirations.blogspot.com/
Instagram: https://www.instagram.com/tickled_by_inspirations/