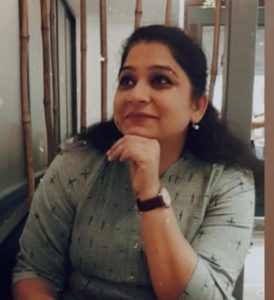 Mala Sharma
Independent consultant (OMAN)
This pandemic has taken each one of us on a roller-coaster ride. Whether one enjoys the ride or is petrified is a personal choice. A new perspective to existence is what I have accepted as the new normal. My take on this scenario is an opportunity to learn to survive crisis; every homemaker has learnt financial management, working from home has taught people teamwork and home schooling was never a wrong option!
Light at the end of the tunnel
A huge loss of personal space has become inevitable, irrespective of home or at the workplace; it is like when our family and colleagues become virtually claustrophobic. With the huge dip in most industries and where chopping of heads for economic survival is mandatory, being an independent consultant, my freelance job has taken a huge backseat. I see it as a phase to learn from the upcoming opportunities and believe that there is always light at the end of the tunnel!
Virtual learning has carved its niche
Futuristically, I foresee a very welcoming change both, personally and professionally, with regard to the virtual life we lead today. People building, teamwork, planning, execution and communication literally need no workplace or work time to bring efficiency. The lessened peer pressure, competitiveness and academic stress would hopefully ease the outlook on education. From fine arts to physical fitness, distant virtual learning has carved its niche by expanding the reach to a larger scale of learners. Learning to separate the workplace from home and vice versa would be a major take home for all of us.
Provide a platform of opportunity
In the aftermath of the COVID-19 pandemic, the persisting threat of another unforeseen crisis would linger at the back of our minds. Personally, I would have to rebuild my clientele and bridge the months-long gap. Nevertheless, building confidence and promising resources will take time. The looming uncertainty and threat of unemployment could be a major concern for job seekers. Small-scale industries and daily-wage workers, including domestic helpers would need to be uplifted and provided with the platform of opportunity.
Happy mind is a happy life
A happy mind is a happy life. I ensure that there is a routine and time for family, work and friends. Quintessentially, I adhere to providing food for the mind, heart and body. Exploring the chef in me, the avid cinemagoer, the reader, the fitness novice and the most competitive player at family game nights are all optimistic traits I have rediscovered of myself through the course of this pandemic. It is necessary that we maintain an optimistic outlook, and make sure to create a healthy environment within ourselves, and our surroundings.

Real heroes of the battle
This pandemic has reminded us that we are, in fact, equipped to deal with a crisis. Natural calamities like earthquakes, floods and tsunamis in the past have instilled in us the alertness to prepare for any oncoming threat that COVID-19 has brought out in each one of us. Take a minute to be grateful for each new day, while praying for those who succumbed to this virus war. Healthcare providers, volunteers and frontline warriors deserve our gratitude and respect for emerging as the heroes of this battle.