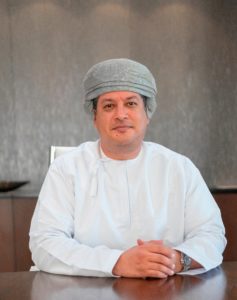 MUSCAT: Showcasing its appreciation for frontline healthcare workers combatting the effects of the Coronavirus pandemic (COVID-19), Oman Arab Bank has announced the launch of an exclusive credit card with zero percent interest and annual fees dedicated to those heroes of Oman.
Rashad Al Shaikh, Acting Head of Retail Banking Division at Oman Arab Bank, said, "The Coronavirus has had its toll on a majority of the population in the Sultanate. However, to mitigate its impact, there are several frontline healthcare workers that are performing their duties with dedication, saving lives and ensure everyone's health and well-being. This new credit card is a unique offering, created specifically for them and providing incredible benefits."
All government staff in hospitals and healthcare centres can avail this offer, which includes zero percent interest, no annual fees, double activation rewards as well as exclusive insurance rates. In addition, Omani healthcare workers will not need to transfer their salary to the Bank, a 1-month salary limit will be applied to the credit card.
We believe that frontline workers are putting their own lives at risk and that their hard work and determination is admirable. This offer is our way of thanking them for going above and beyond their call of duty in their endeavors to create a better future for the Sultanate and all its residents. They will also have their fees waivered for one year and can make use of our Easy Payment Plans service. On behalf of OAB, I would like to extend an immense thank you to each and every frontline worker for their staunch commitment to overcome these challenging times." Rashad added.