Muscat, 5th May 2020– In order to facilitate return of stranded Indian nationals in Oman, Government of India has decided to operate two special flights to India.  As per the current plans, the first flight will be from Muscat to Kochi on 9 May and the second flight from Muscat to Chennai on 12 May.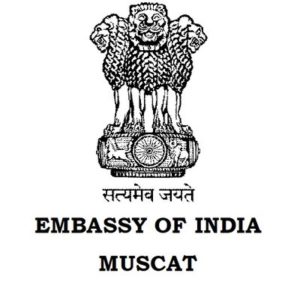 The passenger lists for both the flights will be finalized by the Embassy on the basis of information received by the Embassy through the form which was disseminated by the Embassy on its website and social media. Priority will be given to medical emergency cases, pregnant women, workers in distress, senior citizens as well as to other people who are stranded in difficult situations.  The Embassy is in the process of contacting the short-listed people for each flight directly through email/telephone.
The cost of tickets will have to be borne by the passengers themselves and air tickets will be issued by the airline only in the cases which are cleared by the Embassy.  Other conditions of travel, including quarantine requirements in India as well as health requirements to board the flight will be conveyed in due course and will have to be accepted by each passenger.
The Embassy will also inform details of further flights to different destinations in India as soon as the same are decided.  Since there are large number of requests which have been received by the Embassy, it would take time for everyone to be accommodated.  We seek patience and cooperation form all as this massive task of repatriation of stranded Indian is undertaken by Government of India.
In view of the social distancing norms prescribed by Government of Oman to contain the spread of COVID-19, visits to Embassy may be avoided without appointment.
For any queries, the following details may be used:
Embassy helpline numbers:  +968-24695981
80071234 (toll free)
+968-93577979 (Whatsapp)
Email: [email protected]