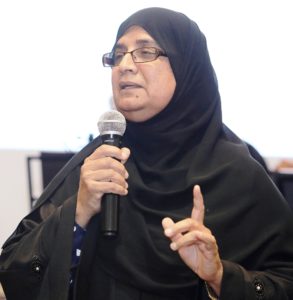 MUSCAT , Apr 29, 2020 – As the humanitarian crisis unfolds across the world and in Oman, what is striking is the sheer effort of the charities, both groups and individuals, to help those in need.
Although their movements are restricted because of the necessary life-saving measures to combat the spread of the deadly coronavirus (COVID-19), these organisations and individuals alike have pushed through with their charitable initiatives and have come to the fore.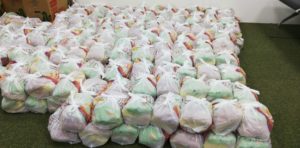 HELPING THOSE IN NEED
One charitable institution in Oman, which deserves a special mention, is Al Rahma Association for Motherhood and Child Welfare.
The association, recognising the acute need of humanitarian support, has gone out of its way to help those in need.
DOING THEIR BEST
"This pandemic has affected many in Oman on the economical, educational and many other fronts.
"So, we are doing our best to meet the demands of people in need. In this regard, we have formed seven different initiatives to meet the demands," Rahma Al Musafir, head of Al Rahma, told Black & White magazine.
Some of the initiatives include:
HUMANITY HAS NO TITLE
'Humanity Has No Title' is an initiative by Al Rahma, which looks into aspects of feeding foreign workers, and providing support those who have either lost their jobs or whose jobs have been temporarily suspended because of the COVID-19 pandemic. "As part of the preliminary stage of this initiative, we have begun distributing 900 free meals a day," Rahma said. Also, as part of the Holy Month of Ramadhan, the association will be distributing food for 2140 families. "Plans are afoot to organise food for a larger number," Rahma noted.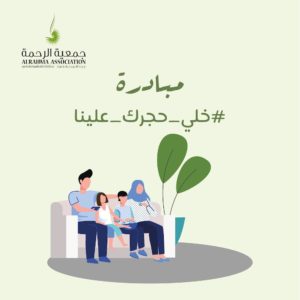 CONTINUING EDUCATION
Another initiative is titled 'Continuing Education'. This initiative aims to support distance education.  "As you are aware, schools have been closed because of the coronavirus crisis. So, this initiative is oranised with the aim of distributing a number of usable computers, which we have received as a contribution from various parties," Rahma said, adding that around 260 computers have been distributed as part of the first stage of this initiative.
DON'T WORRY, WE ARE WITH YOU
Yet another initiative is the one titled, 'Don't Worry, We Are With You'. This initiative aims to provide temporary support for a duration of two months for some of the Omani families affected by COVID-19. "The initiative will initially focus on the families who live in Seeb. Later on it will move to other areas. This initiative aims to support mainly the laid-off workers and the individuals affected economically as a result of the pandemic.
"Around 3320 families are the direct beneficiaries of this initiative. We were also able to cover water and electricity bills for 157 families," Rahma said, noting there were several other initiatives of this type.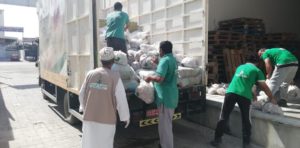 GREAT HELP FROM GOVERNMENT AND PRIVATE SECTOR
"We were able to proceed with these initiatives only because of the great support and collaboration we have received from many in both the government and private sectors. We are very grateful to them," Rahma said, adding that the support from many volunteers too was overwhelming.
"Many volunteers offered their ready support," she added.