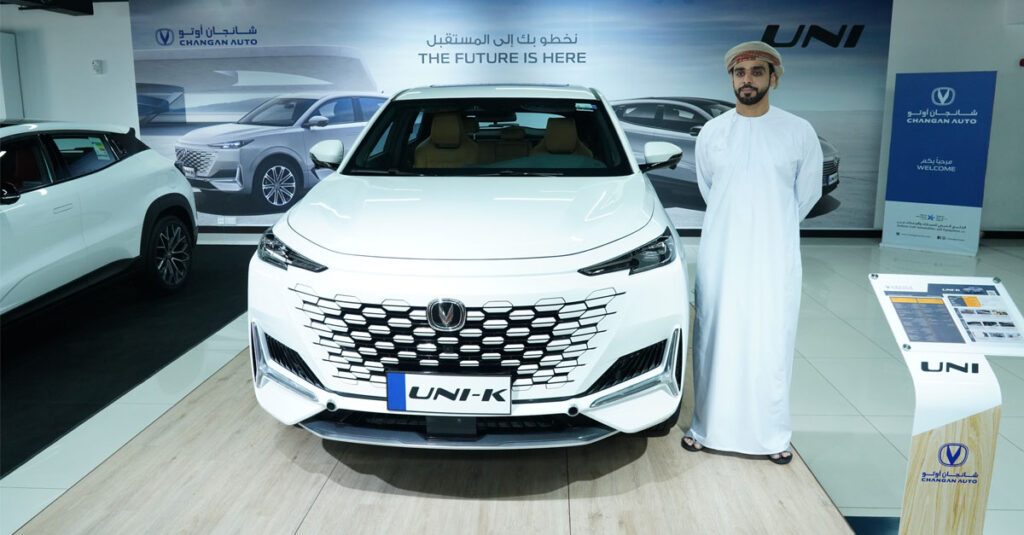 MUSCAT – Arabian Gulf Automobiles and Equipment LLC (AGAE), which is part of Bahwan International Group, launched Changan auto's luxury model range – UNI in Oman.  Positioned as futuristic and fashionable, the UNI range features progressive design and smart technologies offered only in luxury brands.

A spokesperson for AGAE said, "We are delighted to bring the futuristic and fashionable luxury model range UNI to Oman. The range offers commanding road presence, superb capabilities, and solid performance." Further with 6 years or unlimited Kms manufacturer's super warranty (whichever is earlier) on UNI series range (UNI-T, UNI-T Sport, UNI-K Models ) is more compelling to own.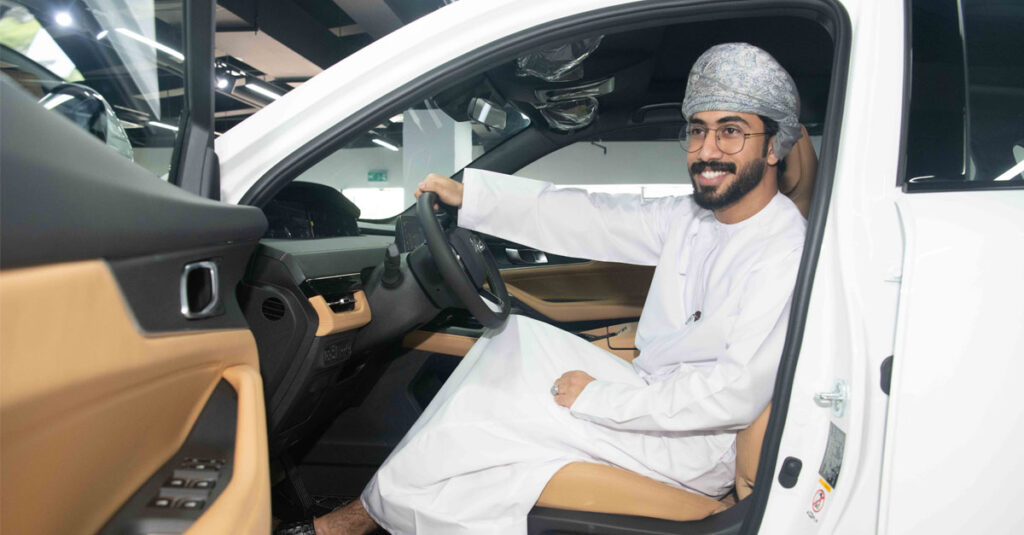 Changan UNI range of automobiles is devoted to creating a new experience with highly technological and sporty exterior design coupled with avant-garde interiors.  For a luxury model to be 'sporty at a glance', the UNI range adopts a short overhang and long axle design, adding the sporty feeling to a luxury range. This improves the overall handling of the UNI range having high agility and high-speed stability when driving.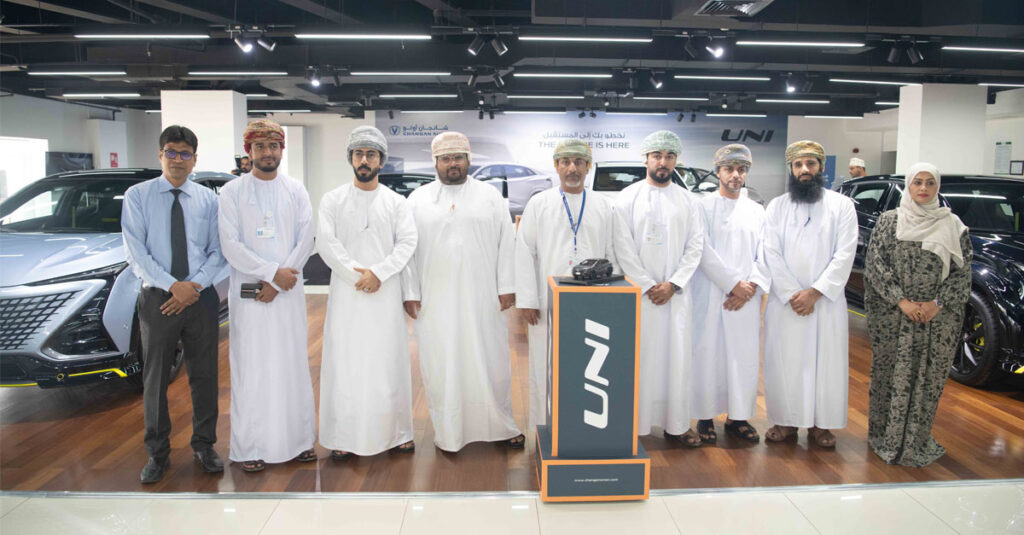 The UNI range has adopted pure, precise and agile exterior design elements. The hidden door handle design blends in with the body, making it simple and sophisticated. The UNI family's classic borderless grille design is combined with the narrow, sharp headlamps on both sides for an intense look. The aerodynamic airship-shape spoiler improves driving stability and fashionable in aesthetics. The space battleship gear shift knob has a sporty design, giving the user a sense of exploration in every trip. Equipped with IACC system, the UNI range can achieve L2 autonomous driving having features of FCW+AEB+LDW+LAS+TJA +AEB+LCDA. UNI range is equipped with four high-definition wide-angle cameras giving 360-degree view around the vehicle in real time to park your vehicle safely. 
The UNI range adopts a simplistic yet avante grade interior design. It uses an asymmetrical design in the instrumentation and center console as well as bright colors that create technically dynamic interiors. It adopts the Intelligent Cockpit Interaction System which appears to be two screens staggered on the surface, but internally they are connected as one have a high-resolution display and adaptive backlight control to protect the eyes from fatigue to the max while reading and driving. The UNI range features newly designed seats with fuller side wings which also provide more reliable support and confidence when cornering. The wireless charging provides ultra-fast charging with wide-range compatibility.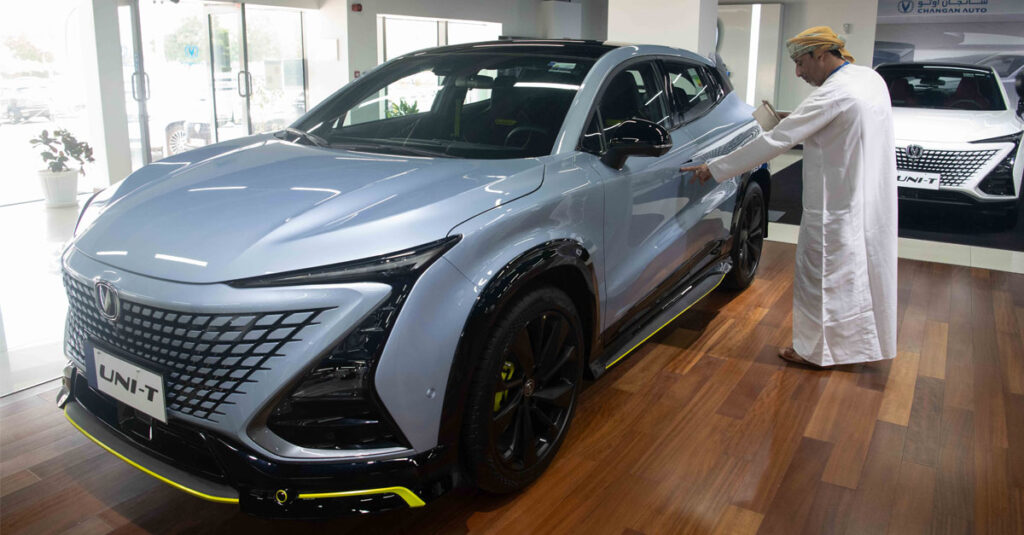 Arabian Gulf Automobiles and Equipment, which is part of Bahwan International Group, has set up a spacious and state-of-the-art showroom in Al Qurum and service centre in Ghala, Muscat. AGAE has already tied up for Periodic Maintenance Services in many cities including Salalah, Sohar, Sur, Nizwa, Ibra and Barka etc.
For more information, call CHANGAN OMAN Toll free number 80050800, WhatsApp on 94641010 or visit our showroom in Al Qurum. Also you can visit and register at www.changanoman.com to book test drives and call back.