MUSCAT – Audi Oman, represented by Premium Motors, organised an exciting driving event for the all-new Audi RS3 at Oman Automobile Association where the model made its first regional appearance.

The Audi Driving Experience Team supported Audi Oman in organising the special event.  The objective was for media and prospective customers to experience the new RS3 and also demonstrate the new torque splitter rear differential.

Audi Driving Experience instructors set up two identical dynamic handling courses in a head-to-head format. Each guest got to test their skill levels in the new RS3 having practice laps first before competing against the clock.  The coned handling course included a staggered gate slalom showing the agility and steering feel. The course also featured a large U-turn corner demonstrating the torque splitter.  A full acceleration zone followed by a target braking box was included in the last section showings the performance of the five-cylinder engine and larger brakes.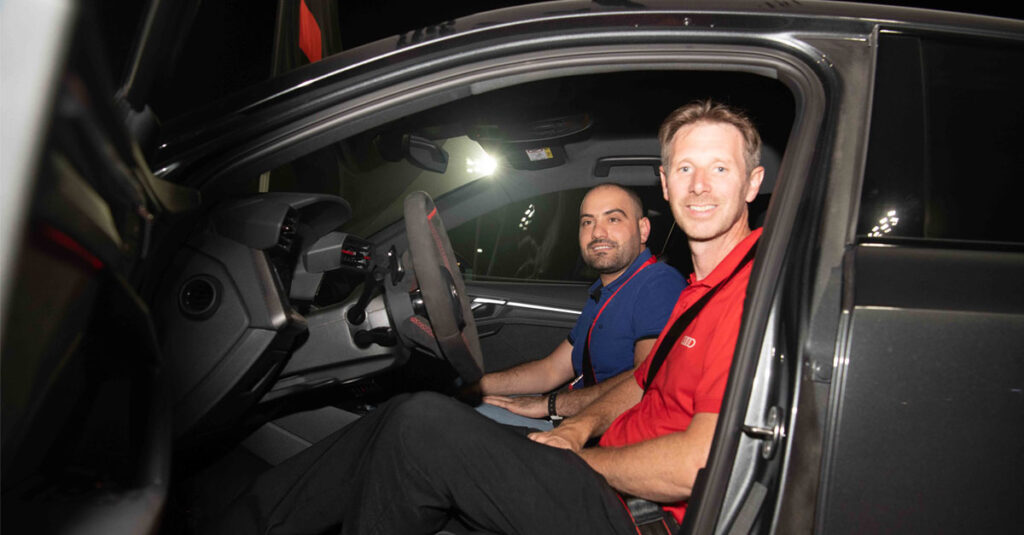 Once everyone in the session had completed their timed laps the winner was then taken on a quick lap in the car by Omani drifter Ali Al Balushi and then the Audi Driving Instructors demonstrated the full advantages of the torque mode in a drift lap.

As the most powerful and dynamic RS3 ever, the all-new Audi model delivers intelligent, and responsive performance. Equipped with a 294 kW (400 HP) five-cylinder, the high-performance engine delivers rapid acceleration with an exhilarating sound. The power unit now delivers 500 Nm of torque and responds even faster than previous models. Externally, the RS3 demonstrates its sporty DNA with a widened body, RS sports exhaust system, and cockpit displays comparable to those found in race cars.

Christian Nehme, General Manager of Premium Motors Oman, said: "The new Audi RS3 sedan offers driving dynamics of the highest caliber and the best numbers in its segment. It provides impressive performance, a powerful design, in a 2.5-litre TFSI engine providing the driver with new thrills every single day. Its 5-cylinder turbocharged engine produces a whopping 401 horsepower and, paired with the standard seven-speed dual-clutch transmission, helps propel the RS 3 from 0-62 mph in only 3.8 seconds."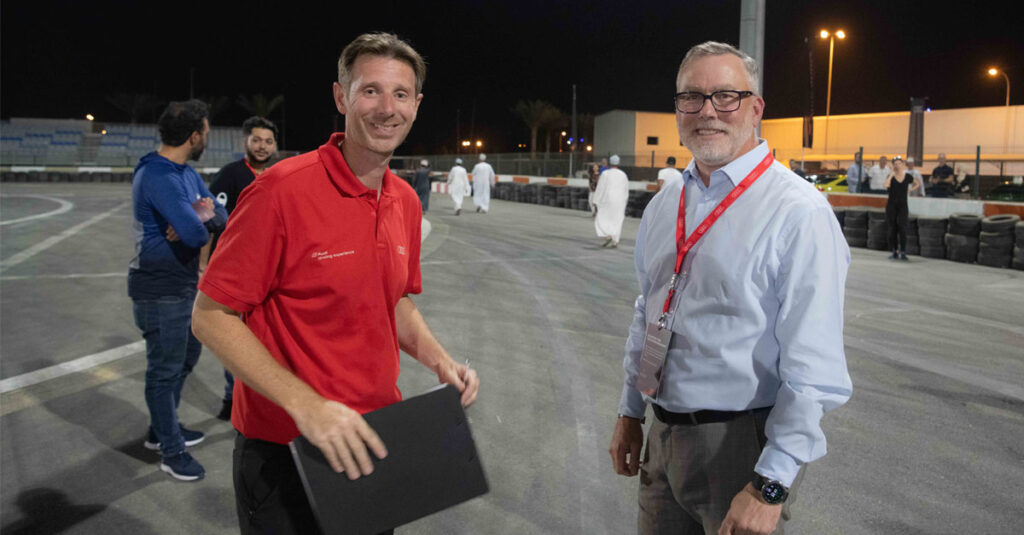 He added, "Engagement with prospective customers is one of our key priorities, and we are confident that Audi enthusiasts enjoyed the high level of individual focus we offered during the test drive event. We thank the Audi Driving Experience Team for their meticulous, exhilarating and exciting session."

The design of Audi RS3 is dynamic and powerful. In the front, the wide RS bumper, the redesigned single frame with its distinctive honeycomb grille and the large air intakes give the compact sports car an expressive appearance. The RS 3 comes standard-equipped with flat, wedge-shaped LED headlights and LED taillights including dynamic turn signal lights. The interior of the new Audi RS3 sedan impresses with high-quality materials, top-class workmanship and typical RS design hallmarks. Driving dynamics become visible with the optional RS design package plus and the RS-specific Audi virtual cockpit plus. The RS3 offers a blend of standard driver-assistance technology as well as options such as adaptive cruise control and automatic high-beam headlights. Key safety features include: Standard forward-collision warning and automated emergency braking, Standard lane-departure warning and lane-keeping assist and blind-spot monitor and rear cross-traffic alert. As for its advanced technology features, the Audi virtual cockpit plus can display g-forces, lap times, acceleration from 0-60 mph, and even quarter and eighth-mile times. The 10.1-inch infotainment touch display in the center console includes what is referred to as the "RS Monitor," which displays the coolant, engine, and transmission oil temperatures as well as tire pressures. An available head-up display projects relevant information like a shift indicator light onto the windshield in the driver's direct line of sight.
To find out more about Audi's popular models, visit www.audi-oman.com