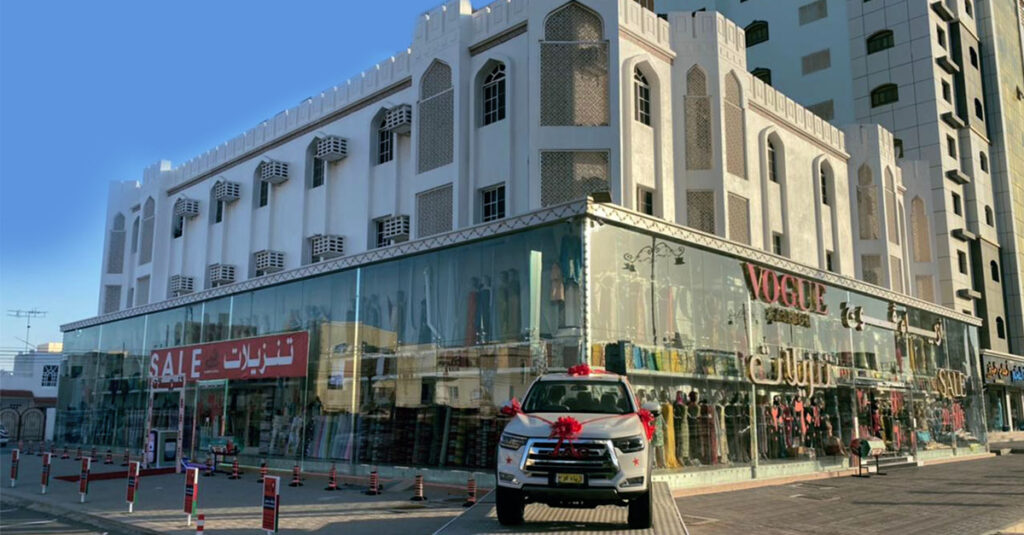 MUSCAT – Buy from the Top fashion / Vogue fashion chain of textile and ready-made clothes outlets in Al Khoudh and you could drive home in a JAC T8 pickup truck.

Sagar Govind Dowlani, a young enterprising entrepreneur has always been someone who changes trends not just with the clothes he sells but also the promotion trends he introduces to the market. His customers love him for it and no wonder he has been able to grow his business because of this appreciation by these customers. Dowlani has been buying cars from TAC for 4 years and creating promotions that have seen great success. This time, he chose the high-performance and power-packed pickup JAC T8 to be the winning prize for the raffle draw that he will be holding for his loyal customers.

Dowlani selected the JAC T8 for its bold and charming looks. JAC T8 Pick-up is turbocharged with leather seats and luxurious interiors. A big and bold design combined with advanced and class-leading features including parking sensors, power steering, and fog lamps in front and back makes it value for money. Pick–up trucks are a new trend in Oman and this product is loved by the Omani customers at Top fashion & Vogue fashion chain of textile and ready-made clothes outlets.

Sagar Govind Dowlani, the owner of the Top fashion / Vogue fashion chain of textile and ready-made clothes outlets has been in business since 1999 and has grown from one to three different outlets in this short span. He plans to hold a raffle draw in front of his shop at Al Khoud. The prize is also displayed in front of his outlet in Al Khoud. The purpose of this raffle draw is to reward his customers for trusting him the same way he has been trusting TAC for such a long time. The raffle draw will not only be great for his loyal customers but will also increase his local clientele.

Dowlani says, "The JAC T8 looks good, Omanis like to drive it, also I have been dealing with TAC for 4 years & am happy with their products".

With JAC Motors, #ExperienceTheNew is not just a slogan but also a reality that is helping local businesses grow. Towell Auto Centre LLC (TAC) is the authorised dealer for JAC Motors in Oman. Since 1972, TAC has believed in building customer relationships based on Trust, Value & Customer Experience. JAC has been a partner with TAC for over 12 years in Oman.

JAC was founded in 1964 and has been a partner with Towell Auto Centre in Oman for over 12 years. The strides JAC has taken over in this short period is envious, to say the least. With a promise of #ExperienceTheNew, JAC Motors has come a long way from building reliable commercial vehicles to have a global presence in 130+ countries to its partnership with the Volkswagen Group as of April 2018. In Oman, JAC Motors has a long-standing partnership with Towell Auto Centre.

Let's hope to see more such entrepreneurs coming up with innovative schemes that catch the imagination of the Oman customers.