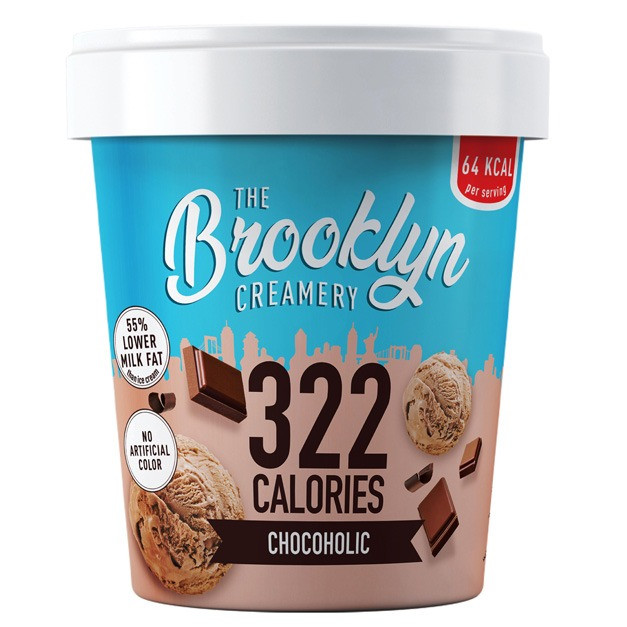 MUSCAT – The Brooklyn Creamery is now offering its healthy, New York-inspired ice cream to Oman. The range is lower fat, lower calorie and higher protein than similar premium desserts, meaning you can grab a pot of delicious ice cream at any time without health worries or guilt. Currently available via Lulu hypermarkets across Oman, the newest ice cream to hit the Sultanate is guaranteed to make your taste buds sing – and keep those health goals in check. Soon, the company will roll out its brand-new ice creams to Nesto Hypermarkets and Sultan Centre outlets as well as other retail stores. The company's luscious low-calorie range will soon be followed by a vegan range, appealing to those plant-based treat fans, and made using non-dairy milks.


Vikram Seth, CEO of The Brooklyn Creamery Middle East, says: "The Brooklyn Creamery started as a small parlour in NYC back in 2015. We are delighted to now bring our incredible treats to Oman, just in time for the warmer weather. We are proud to offer this revolutionary ice cream to everyone in Oman – a country we know loves its sweet treats! We also know The Brooklyn Creamery flavours will blow your mind. You won't believe something this good for you can taste so amazing."
Seth goes on to explain how, bearing in mind people's increasing awareness of health issues, and desire to be healthier, his disruptive dessert company decided to work on fun to eat treats that are better for you, "while satisfying that desire for a sweet treat that we all have from time to time."

The bold, innovative approach to healthy desserts sees an exciting, healthier range of five incredible ice cream flavours made available to all, with 50% fewer calories, 60% less fat and higher protein.
The five-strong range includes classic chocolate 'Chocoholic' flavour, Sweet Cream Vanilla, Soho Berry for a fruity flavour dive; indulgent Cookies and Cream and last, but by no means least, rounding off the funky Brooklyn Creamery flavour catwalk, Sea Salt Caramel. Get all the ingredients you'd expect in the most indulgent of desserts, packed into 450ml tubs, without the unhealthy food hangover! And there's more – this halal-friendly ice cream contains no artificial colourings or sweeteners. The particularly creamy and tasty ice creams, created using premium ingredients and plant-based sweetener, maltitol, are the perfect treat for anyone who is being more health conscious or calorie counting.

The Brooklyn Creamery blends ice cream mastery and a rich array of world-class flavours with the need for an anytime, guilt-free snack. The range is available in 450ml tubs, at just OMR1.990/-