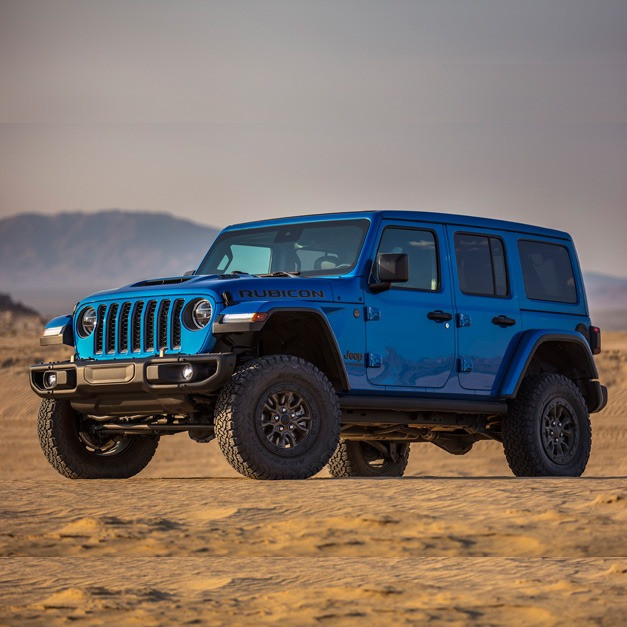 MUSCAT –  Dhofar Automotive, the official distributor of Chrysler, Dodge, Jeep, RAM, Fiat and Romeo vehicles in the Sultanate, announced the arrival of the all-new Jeep Wrangler 2021, the unique vehicle for everyday urban adventures. It offers excellent levels of comfort and superior driving dynamics while remaining true to its legendary off-road capabilities, authentic Jeep styling and advanced technology features.
Commenting on the arrival of the Jeep Wrangler 2021, Hatem El-Naggar, General Manager at Dhofar Automotive, said, "The Jeep Wrangler has earned the trust of off-road enthusiasts around the globe due to its legendary capabilities. The same holds true here in the Sultanate, where even today, the brand has a very strong fan following. With the arrival of the all-new 2021 Jeep Wrangler, we are confident that it will be a valuable addition to the Jeep model lineup in Oman. From even the simplest of glances, whether it is the interior or exterior, it is clear that this is an all-new Wrangler. It offers an extremely attractive design that is thoroughly modern, yet stays true to its heritage, further reinforcing its reputation of class-leading capability and performance. In fact, the new Wrangler not only meets but also far exceeded even our own expectations and is a vehicle perfectly suited for both the most extreme of off-road adventures as well as for everyday urban cruising."

"We are delighted to welcome the all-new Jeep Wrangler 2021, which has been designed to take on even the most challenging off-road courses. It combines authentic Jeep styling, versatility, functionality, and intuitive features with a more stylish and comfortable cabin, thanks to the use of high-quality materials and finishes. We would like to invite our valued customers to visit our showrooms to see the models first-hand," he added.

In the Sultanate, Chrysler, Jeep, Dodge, Fiat, Alfa Romeo, RAM models are available at Dhofar Automotive showrooms with different equipment classes. For more information on Dhofar Automotive visit www.dhofarautomotive.com or call +968 2458 4530.