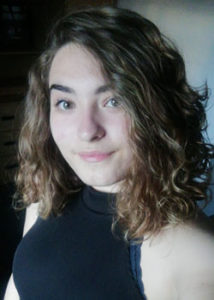 Belén Lebrijo
Psychology student, University of Guelph, Ontario (CANADA)
A higher class
The COVID-19 Corona virus crisis has completely changed my life. Although I am from Spain, I am currently an international student living in Canada. Therefore, I'm far away from my home and far away from my family and friends. But although apart, I still share a very close relationship with them.  I may come from a middle-class family, but when it comes to love and affection we belong to a very 'special' class, which is several notches higher!
Only source of income stopped
Some beginnings bring forth endings, and so, when the COVID-19 crisis hit all of us, my parents, who were hitherto self-employed, suddenly became unemployed. Roughly translated, this meant that our only source of an income was stopped, until further notice!
And for parents, whose daughter is studying abroad, being unable to provide for her education is something that would put them in turmoil.
Another opportunity to start from scratch
As for me, I am a psychology student currently at the University of Guelph. After the crisis hit Guelph, I decided that it was time for me to go home. I booked my flight and readied my luggage. I was ready to leave my beloved Canada when I suddenly received an email saying that my flight to Europe was cancelled. Again, this was an ending, which brought up a new beginning for me. In other words, I was given another opportunity to once again plan my summer, from scratch.
Hard to be away from your loved ones
I've always seen myself as a very positive person, so even when all my plans were torn apart, I didn't give in, I still tried to find a solution. But this time I found myself in a very drastic situation. I wanted to be with my family. Especially during this critical time for them. I wanted to be there right beside them, cheering them up, for more than me, they needed that the most.
Now, don't get me wrong, I love my life here. I couldn't feel more lucky and grateful for the growth that I'm experiencing here. But, all said and done, sometimes it's hard to be far away from the ones you love the most.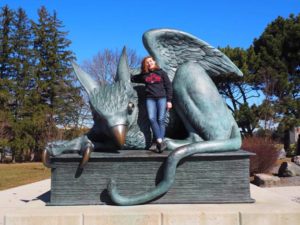 Fortune favours the brave
By all means, I'm a student. However, the lack of economic resources has pushed me to be more than just a student. I had a job before COVID-19 hit us. It was a job that I loved with my whole heart. However, since it involved working with kids, and because of the nature of the COVID-19 crisis, the company decided to let all of us go. And I was totally crushed. Yet, I did not give in. Although I was a bit shattered, I still pulled myself together and began hunting for a job again. Fortune favours the brave and soon enough, I managed to land another job.
One worry less!
And if everything goes well, I might be soon joining this new company. So, in terms of the funds and the money issue, I have found a temporary relief. This way I will be able to live by my own means and that would be one worry less for my parents.
Moving towards a bigger crisis
However, it is still uncertain when this crisis is going to end. And it's even more unclear how this would affect our future. As a student, I think that it might be easier to get back to where we were. But, for the adults, it is going to be a totally different story and even more complicated. All across the globe, a great number of people have lost their jobs. I believe that the biggest challenge in the aftermath of the COVID-19 will be the economic decline, which every country is currently facing and which will escalate to an even bigger crisis in the near future!