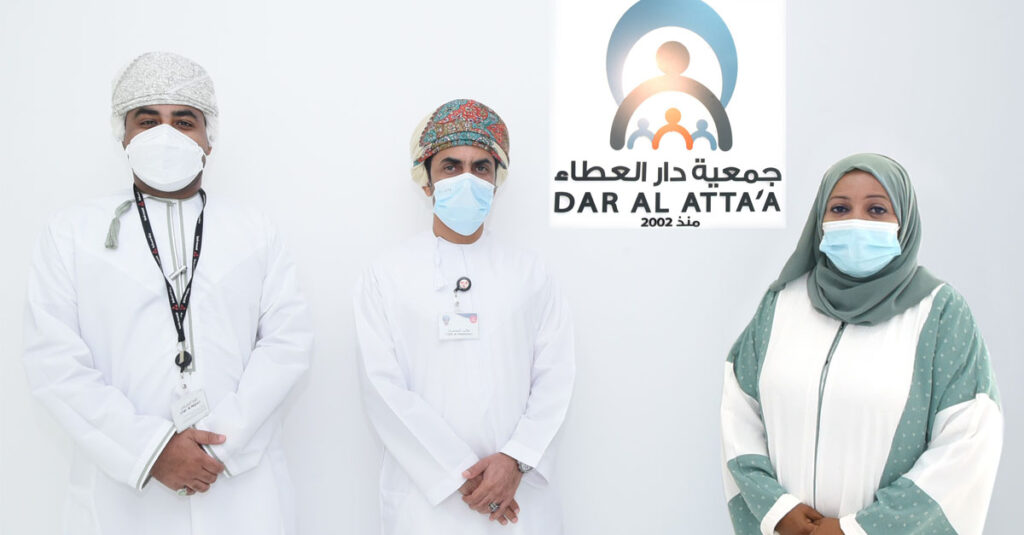 MUSCAT – Bank Muscat has continued its endeavor to strengthen its partnership with NGOs to launch initiatives and programs to support individuals and families across Oman.

The bank has extended its support to Dar Al Atta in carrying out their back to school campaign which aims to provide support to students from low-income families. It includes providing school outfits, school bags, stationary and school meal vouchers. The campaign came in line with the start of the school year after over a year and a half of online teaching since the start of the pandemic.

Speaking on this occasion, Talib Saif Al Makhmari, Manager, Community & Media Relations, Bank Muscat, said: "Bank Muscat is delighted to continue its partnership with Dar Al Atta to successfully carry out this campaign. We are proud to be part of this collaboration that aims to spread joy to our students from social welfare families at the beginning of the school year and help them in minimizing their financial burden. Such initiatives are part of our duty in enabling these organizations and strengthen our partnership with different NGOs to achieve our common goals that place society as their number one priority." He thanked Dar Al Atta for their tremendous efforts in organizing such societal initiatives.

Bank Muscat is proud of the success and achievements of its CSR programs, which draws from the values of leadership and partnership so as to create a positive impact on Omani society. The Tadhamun program has benefitted 1,691 families comprising more than 8,000 people since it was first launched in 2013. In 2021, the program distributed 790 household appliances to 150 social welfare families across Oman. Earlier this year, the bank also provided laptops and tablets to 1,240 students from low-income families with the aim of supporting the government's efforts to make online education available for all students in the aftermath of the COVID-19 pandemic.

For the past four years, the bank has extended its support to the Fak Kurba initiative launched by the Oman Lawyers Association to help secure the release of those who have been jailed for failing to clear financial obligations. None of these cases relates to payments involving banks or financing firms. The total number of cases the bank has secured their release for four consecutive years reached 826 cases, including 250 cases this year only.

Bank Muscat has also cooperated with Oman Down Syndrome Association aiming to developing and enhancing the role of this organization by providing electronic educational equipment and devices to rehabilitate people with Down syndrome in improving their communication skills to enable them to engage with society. This initiative also aims to extend the bridge of communication between Bank Muscat and all NGOs, associations and various segments of Omani society, especially those with special needs, to which the Bank pays great attention.

Bank Muscat is well recognized both locally and internationally for its outstanding efforts in CSR and sustainability. In 2020, it was honored by the Ministry of Social Development for its outstanding role in supporting people with disabilities, and also at the Fourth Oman Forum for Partnership and Social Responsibility.