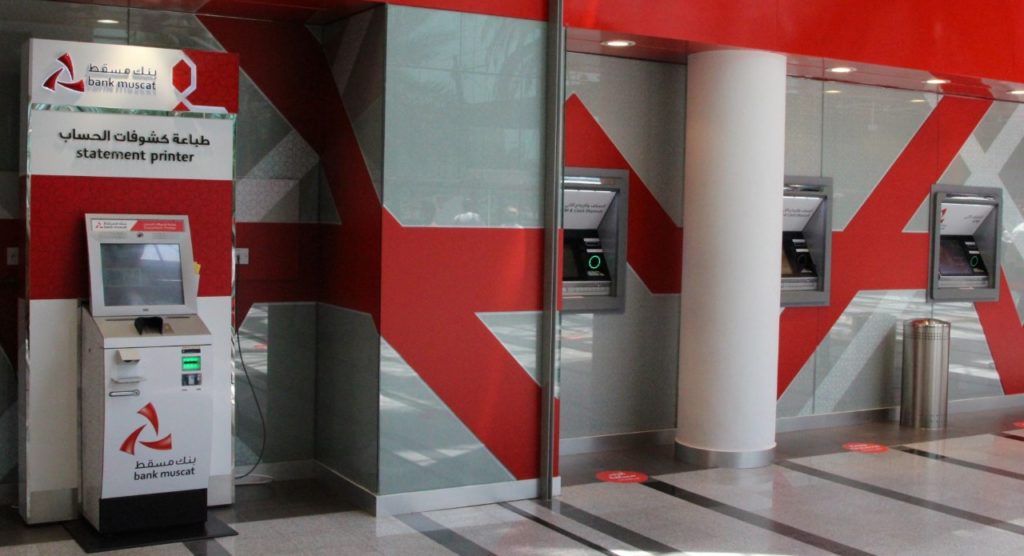 MUSCAT – Bank Muscat is continuously undertaking new measures to improve financial inclusivity amongst all demographic segments. This drive for financial inclusion is closely aligned with national growth and development goals as envisaged by Oman Vision 2040. The bank's electronic and digital channels are playing a key role in facilitating this.
As the largest financial services provider in the country, Bank Muscat had 173 branches and 794 devices including 469 Automated Teller Machines (ATMs), 129 Cash Deposit Machines (CDMs), 167 Full Function Machines (FFMs), 19 statement printers and 10 Business Cash Deposit Machines (BCDMs) spread across all governorates of the Sultanate as of date. A number of new ATMs and CDMs are currently being installed in different governorates. Also, many more locations are being currently identified for new installations as the bank tries to improve financial inclusivity in remote locations across Oman. As part of its customer centric vision, the bank continuously takes feedback from its customers, conducts surveys and identifies fresh installation sites. The final decision to install new devices are made on the basis of various inputs including the feedback from bank officials, customer feedback and the footfalls in that particular location, especially if it is within a business hub.
Bank Muscat's e-channels like ATMs, CDMs, FFMs, BCDMs and Statement Printers offer a number of services for the benefit of customers. ATM services include: Fast Cash, Cash Withdrawal, Balance Enquiry, Card Linked Account Fund Transfer, Setting /resetting the debit and credit card PIN, minis statements, bill payments, mobile top ups and submission of requests for cheque books. CDM services include: Cash Deposit, payment of utility bills, credit card payments, remittances, mobile top ups and payment of school fees. FFMs offer the services of both ATMs and CDMs from a single device while BCDMs make it easy for businesses to deposit cash without visiting a branch. The Statement Printer Kiosk can be used by all Bank Muscat customers for printing account statements at any time. Bank Muscat's e-channels are available 24/7 and facilitates secure and convenient transactions especially during week-ends and holidays.
Amjad Iqbal Al Lawati, Assistant General Manager – Cards and Electronic Banking, Bank Muscat, thanked and appreciated the bank's customers for the confidence reposed in the e-banking services and facilities. He said, "The bank's e-channels including ATMs, CDMs and FFMs represent an important means for customers to complete their banking transactions at all times. Bank Muscat is committed to continuously developing and launching new solutions and features in line with modern developments. We encourage our customers to transact safely and securely during this time of social distancing and explore and utilise all the features that are being added to e-channels. The bank promises to keep on innovating based on the excellent feedback it gets from its customers."
Bank Muscat's upgraded electronic banking channels allow customers to transact from the comfort of their homes and offices. In the recent past, Bank Muscat has witnessed a remarkable increase in e-channels usage, confirming improved customer awareness about the convenience and security of the bank's e-channels.