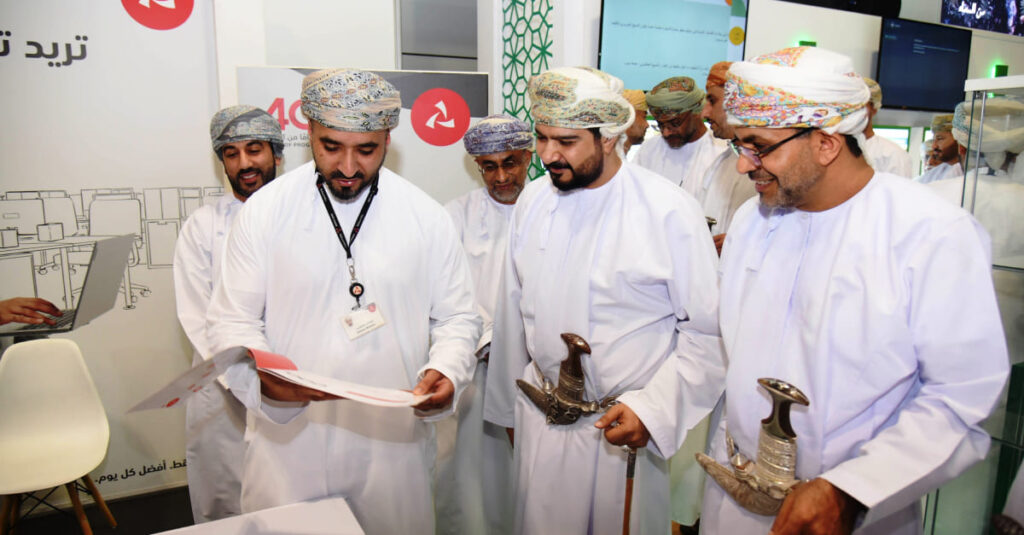 MUSCAT – In line with its strong commitment to promoting food security and the micro and small business sector, Bank Muscat, the leading financial services provider in the Sultanate, participated in the eighth edition of the Omani Dates Festival, which was recently held at the Oman Convention and Exhibition Centre.

The festival, which was inaugurated by His Excellency Qais bin Mohammed Al Yousef, Minister of Commerce, Industry and Investment Promotion, aimed to promote and support encourage Omani farmers and businesses focusing on dates-related products. A number of farmers as well as owners of date-processing units from across the Sultanate of Oman participated in the week-long event. Festival visitors also had the opportunity to interact with the bank's Retail Enterprises team (Najahi) at the event, which provided information on various financial and non-financial services and support available for micro and small businesses in the Sultanate.

Bank Muscat is always at the forefront in supporting various activities and events, which promote sustainable development in Oman. For example, the Omani Dates Festival provided officials at the bank with a good chance to meet and listen to feedback from many Omani entrepreneurs from across the country. It was also a good opportunity for the bank to let entrepreneurs know of the various financial and non-financial supports available, which can help them develop their business, thereby playing a crucial role in economic diversification as envisioned in Oman Vision 2040.

Bank Muscat's Najahi has been playing a major role in supporting the MSME sector since its launch in 2014. Over the years, Najahi has been growing from strength to strength in expanding its suite of products and services, and has won much praise from customers for the excellent financial support through collateral-free financing and non-financial support it extends. The bank's Najahi strategy is closely aligned with the overall developmental goals of the Sultanate of economic diversification, job creation and increasing GDP.

The Najahi products suite includes the value-added Najahi Current Account, POS Terminals, Credit and Debit cards, Internet Banking and Collateral-free Financing. It is a matter of great pride for the bank that Najahi has been well praised by its customers for the various services and facilities provided since its inception as it has enabled many to develop and expand their projects and grow in size to realise their entrepreneurial dreams.
For more information about Najahi, please visit the nearest branch, call 24790000 or visit https://www.bankmuscat.com/en/najahi/Pages/default.aspx.