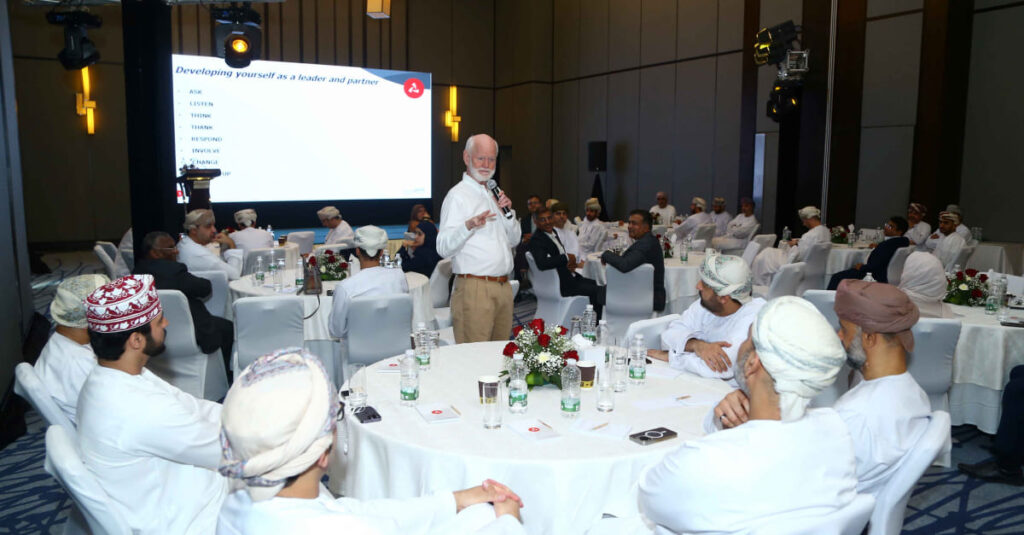 MUSCAT – In line with its keenness to develop leadership skills, Bank Muscat recently organised two special seminars for its employees and customers. The events covered the basics of successful business leadership and work-related values and strategies such as integrity, ensuring good role models, developing talent, customer satisfaction, and maintaining a competitive advantage.

The seminars were held at the Hormuz Grand Hotel at Airport Heights and were presented by Dr Marshall Goldsmith, an eminent author, executive coach and global leadership consultant. Dr. Goldsmith, who has been ranked as the world's #1 Executive Coach and among the Top 10 Business Thinkers, has been featured extensively by prestigious business magazines and management-research organisations like INC, Fast Company and Global Gurus.

The seminars touched on a number of topics related to the development of future leaders, including: the importance of the unique skills and qualities for future leaders as well as challenges and how to deal with them through leadership guidance. Participants also learnt through group discussions about the qualities of a good global leader and well-known international practices with proven positive results for qualified employees to be a leader at the personal level as well as the organizational level. These qualities include integrity, role models, clear vision, motivation of people, and development of talents, ensuring customer satisfaction and maintaining competitive advantage.

The seminars were conducted as a part of the bank's ongoing commitment to provide its employees and customers with the information related to the various trends in leadership and the ways to enhance their skills, especially those related to the banking sector. Such events are important as they address globalization-related challenges faced by young leaders and provide them with new learnings and experiences, which will enable them to face new and emerging challenges.