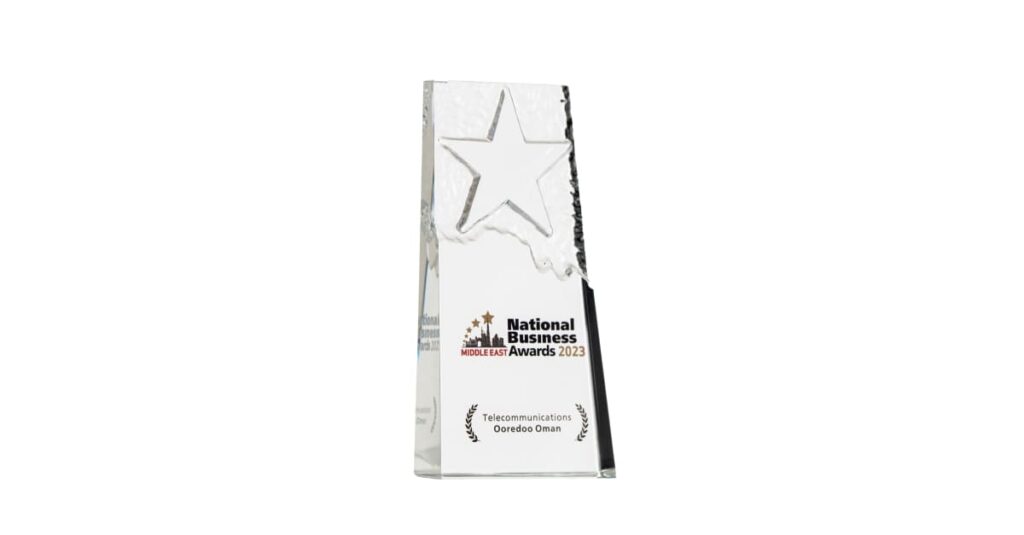 MUSCAT – On the occasion of the prestigious Middle East National Business Awards, Ooredoo has been recognised for the popular 'Recharge and Win' Branding Campaign by the Asian Business Review Magazine. Ooredoo's outstanding campaign was competitively selected for its uniqueness and innovation, effectiveness and impact, and its dynamism. The award further cements Ooredoo's position as a trustworthy brand providing a seamless and excellent customer service experience.

The 'Recharge and Win' campaign was launched during Ramadan and ran for three months. As it enabled Hala prepaid customers to win three MINI Cooper Cars, along with a host of other exciting prizes, the campaign garnered huge public interest and changed the lives of the three lucky grand prize winners. Promising to 'Upgrade your World', Ooredoo lives by this motto and always looks to give back to customers and communities at large.

Recognising the 'Best of Homegrown Businesses in the Middle East Region', the Middle East National Business Awards is presented by the Asian Business Review Magazine. The prestigious awards programme honours and acknowledges initiatives and projects started by companies across various sectors in the Middle East. The awards celebrate excellence, innovation, leadership, and highlight the exceptional achievements of outstanding companies, with winning entries being selected by independent experts from top firms.
To learn more about Ooredoo's award-winning products and services, please visit www.ooredoo.om or head to the Ooredoo App.