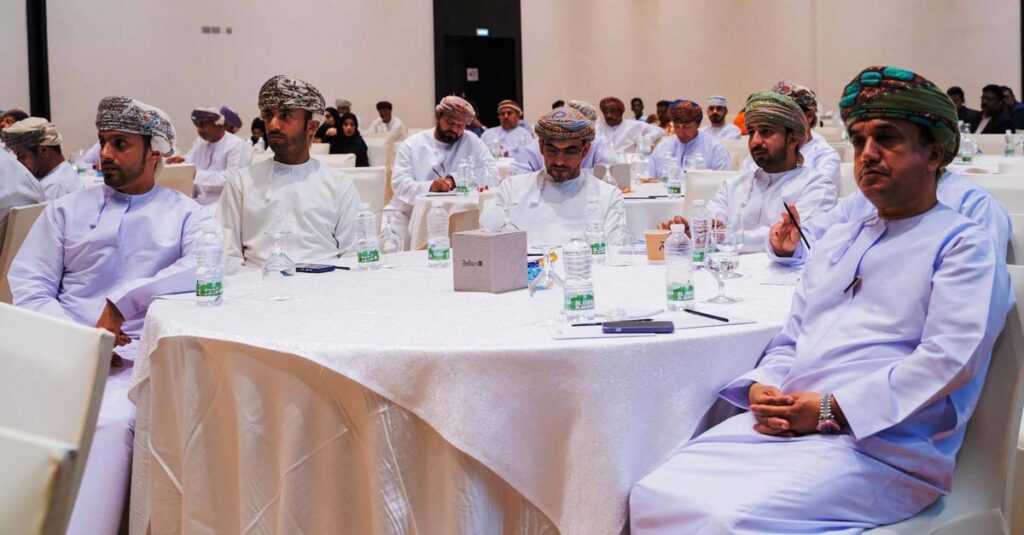 MUSCAT – Bank Muscat organised an event focused on the "importance of financial transformation" in Sohar, North Batinah. The event was attended by a number of government and corporate institutional customers and senior officials from the bank. The event was aimed at enhancing partnership with government, corporate and private institutions by offering a space to discuss new developments in the sector. The bank is keen to encourage its partners to benefit from the digital banking services that were developed in line with the goals of Oman Vision 2040 as well as enhancing partnership and collaboration with different institutions.

During the event, Ilham Murtadha Al Hamaid, General Manager – Corporate Banking, Bank Muscat, said: "In line with its vision 'To Serve you Better, Everyday,' Bank Muscat is keen to organise events for its customers to enhance partnership and cooperation and share views that can enhance the services offered. Over the last 40 years, Bank Muscat has been developing a range of banking services and products for individuals, institutions and corporates in a manner that supports national economy and entrepreneurship".

"As a pioneer of Corporate Banking in the country, Bank Muscat has always been a pillar that supports the country's needs across the government and private sectors. The bank has been working hard to further popularise and promote digital banking by constantly adding new features and services that continue to strengthen the customer experience. We are delighted to be part of our partners' successful journeys throughout different sectors such as oil and gas, power, water, mining, transport and telecommunications, airports, free zone development and industry. We are delighted to further build on this success and continue launching new world-class banking services and solutions that fulfill the complex requirements of our valued customers." she added

Ilham Al Hamaid further pointed out that the shift to digital has been gathering pace in recent years and given a further boost to this all over the world. These rapid developments have now changed the way transactions are done. We have noticed a noticeable change amongst our Government and Corporate Banking clients with more and more of them using digital banking once they discovered the ease and remarkable convenience of using these highly secure services. Throughout such events, Bank Muscat highlights the importance of digital transformation in developing institutions and introduces these types of electronic services.

During the event, a presentation about Government Digital Transformation Programme 2021-2025 was given by Sumaya Humeed Al Kindi, Head of Masar Team & Participant in Government Digital Transformation Program, Ministry of Transport, Communications and Information Technology. The agenda also included a presentation by Abbas Fayadh Al Lawati where he focused on digital services and platforms offered by the bank for government institutions and corporates as well as the financing facilities developed for corporates which can serve different sectors.

Wafa Ibrahim Al Ajmi, Assistant General Manager – Transaction and Government Banking, Bank Muscat, said in her closing speech: "I would like to express my thanks and appreciation for Bank Muscat's customers for their participation, and for their strong confidence in the bank's financial services and facilities. Digital transformation witnessed a surge in popularity, especially during the last few years due to the massive transformation in the banking and IT sectors in general. At Bank Muscat, we have implemented a strong technological infrastructure, and are working on creating a 'digital culture'. This digitalisation is reflected in all our operations, products and services. Over the past few years, the digital services and facilities provided by Bank Muscat have been seeing increasing demand from our institutional and corporate customers because of numerous advantages. In particular, these solutions optimise cash flow management and provide complete control."

She assured the guests that the bank would continue organizing such events and help popularise digital transformation and spread awareness on how institutions can benefit from these innovative services.