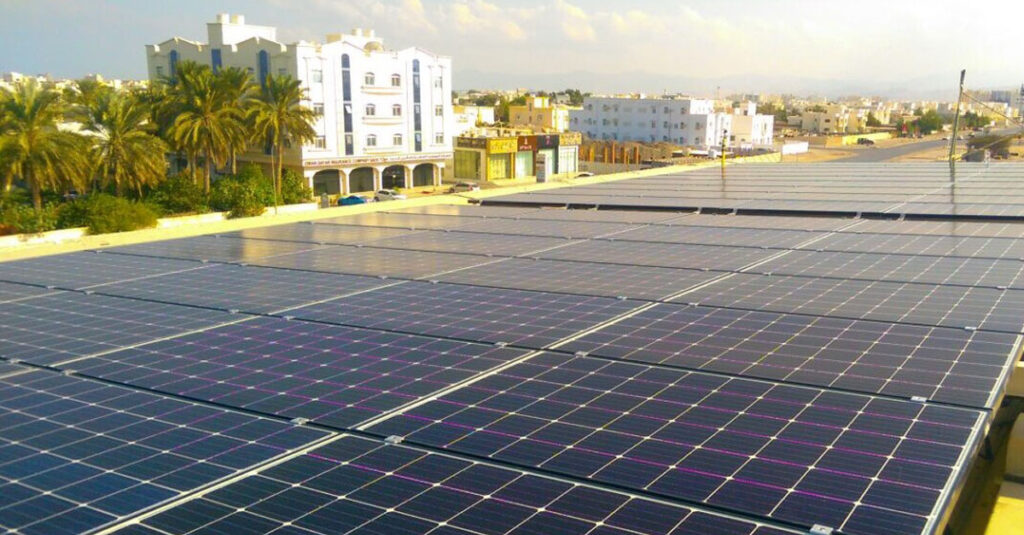 MUSCAT – The recent celebration of the Omani Environment Day on January 8 once again highlighted the keen focus with which the Sultanate has been implementing different initiatives to protect our environment. The strong participation of society and the private sector under the leadership of the Ministry of Environmental Affairs have been a great encouragement in this regard. Today, the widespread adoption of renewable energy is a key part of creating a green economy in the Sultanate, and Bank Muscat has been playing its part in making large-scale adoption of alternative energy possible by the general public with the introduction of Green Finance for installation of residential solar panels.

Green Finance, which is Oman's first environmentally-friendly finance product, was earlier launched in 2019 in association with the International Finance Corporation (IFC). It encourages customers to install solar panels on their rooftops and use solar energy for a large part of their household energy requirements. Under the scheme, loans up to RO 25,000 are being given to eligible individuals at highly competitive interest rates. This unique initiative reflects the bank's commitment to responsible banking and its continuous contributions to the country's overall progress and development.

Abdullah Tamman Al Mashani, General Manager – Products, Bank Muscat, said: "We are delighted with the response to the pioneering Green Finance scheme. A transformation is taking place at present as renewable energy gets more and more popular. As a pioneer in offering products that meet the different needs of customers and a strong supporter of Public-Private Partnership in promoting national goals, the bank has been participating in many environmental-friendly initiatives. Bank Muscat is particularly keen to play its role in helping achieve the goals of Oman Vision 2040. Customers will be able to install residential solar panels and use solar energy for a large part of their household requirements. It is important to note that this initiative will help Oman in reducing harmful emissions and also energy costs for customers."

The bank's customers can obtain Green Finance from any of the bank's branches located across the Sultanate. They can visit the nearest branch with the required documents and obtain financing starting at 3.5 percent for a period of up to 5 years.

It must be noted that the sustainability strategy pursued by Bank Muscat is focused on delivering long-term benefits to the community and the nation. The bank's CSR and sustainability programmes, in particular, have been well appreciated and received a number of accolades. The bank was recently honoured by the Ministry of Social Development and the Oman Chamber of Commerce and Industry for its efforts in supporting persons with disabilities.  Earlier in 2021, the bank also won the Middle East Sustainability Award from EMEA Finance for its efforts in the field of sustainability and CSR.

Bank Muscat is also committed to adapting its business to incorporate sustainable business practices like replacing lamps with LED lights, managing Greenhouse Gas emissions, reducing water consumption at its facilities as well as reduce paper and electronic waste. Earlier in 2018, Meethaq Islamic Banking from Bank Muscat became the first bank to operate a branch on renewable energy when it installed rooftop solar panels at its Al Khoudh branch.