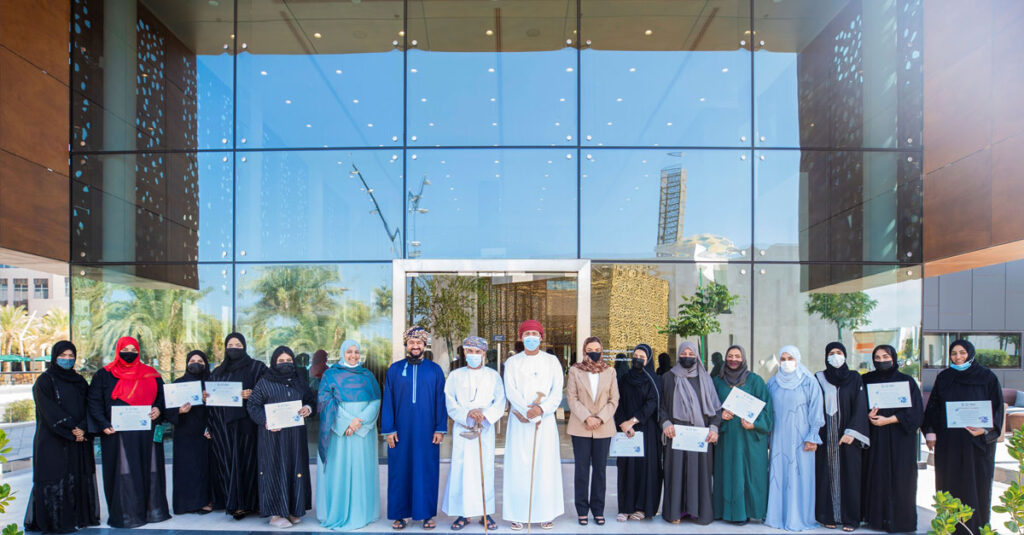 MUSCAT – A joint initiative between Al Mouj Muscat and the Omani Women's Association in Seeb is giving women a helping hand through workshops and training to develop their own sustainable small businesses and inspire others.

Since September of last year, 20 women from the Wilayat Seeb community have attended Ghinsha Workshops which was sponsored by Oman's premier lifestyle destination. The workshop guided them through resin-based jewellery manufacturing skills followed by guidance on how to market their products.

The Omani Women's Association in Seeb is a social and cultural organisation aimed at advancing Omani women across all social and cultural fronts. By joining forces with Al Mouj Muscat, this project has given participating women both the practical skills and a sense of empowerment to shape their own futures by selling beautifully made products to local markets.
This week, the course culminated in a wrapping up ceremony, which was an opportunity to celebrate the programme and reflect on what had been achieved.

Nasser Al Sheibani, CEO of Al Mouj said: "It has been a privilege to support the Omani Women's Association in Seeb with this inspirational initiative which epitomises Omani culture both from a sense of togetherness and by creating opportunities where individuals feel motivated to find, develop and channel their artistic and entrepreneurial skills.
"It's clear that by helping these talented ladies to make the most of their abilities, they have grown in confidence and certainly continue to be an inspiration to their children, community and helping to spread positivity and prosperity throughout our nation."