MUSCAT – In line with the bank's commitment to promoting secure and convenient e-payment options, Bank Muscat has announced the availability of QR code payments through its point-of-sale (PoS) machines at retail outlets and stores across the Sultanate. Merchants, who register for this service, can use the same PoS machines that are used for accepting card payments. Once the merchant enters the amount on POS terminal, it will display the QR code by default, which can then be scanned by customers on their mobile banking and wallets. This service is available on mobile banking app and wallets of Bank Muscat and other banks in Oman who are compliant with CBO's Mobile Payments systems (MPS).  The QR scan feature is available in both the Pre-login page and Home page of the Bank Muscat mobile banking app.

To use the QR code payment service, the customer needs to first register for Mobile Payment Service on their mobile banking or mobile wallet system. The registration process for MPS is instant and very simple. To register for MPS, log in to mBanking, select Fund Transfers, Mobile Payment, Manage and Activate. The customer will have to verify and enter a few details and the MPS will be instantly activated.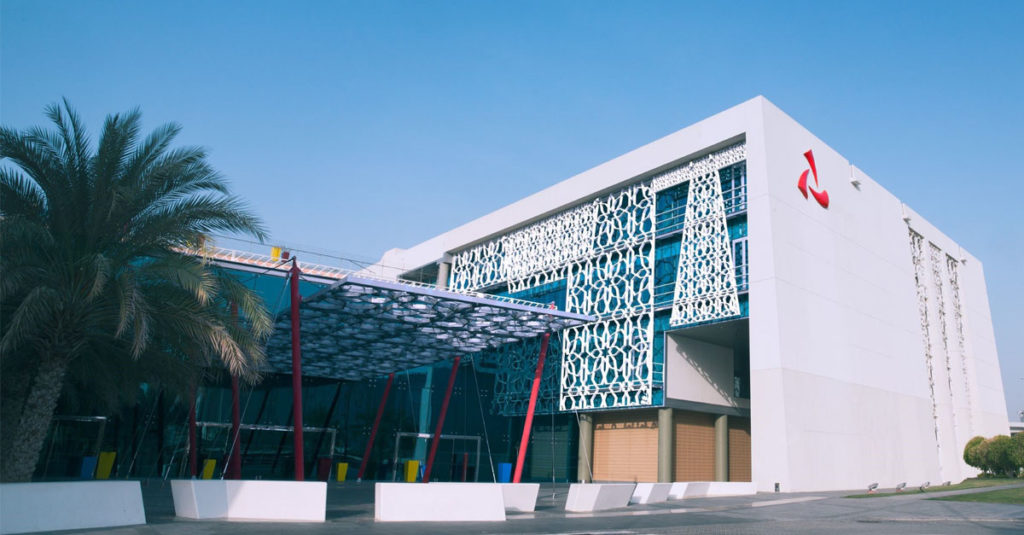 As the leading financial services provider in the Sultanate, the bank has been continuously implementing state-of-the-art technology and the latest e-payments upgrade ensures convenience and security to customers of Bank Muscat as well as other local banks in Oman. E-payments can be easily made by opening the respective mobile banking or Wallet app, scanning the QR code on the merchant's PoS machine through the app and confirming the payment details. As the payment fields are prefilled, the QR code system eliminates the probability of data-input errors. The merchant partner will get confirmation of the payment within a few seconds and be able to conclude the transaction quickly. Customers too benefit from having one more payment channel that is highly secure, widely available on their mobile phones and is easy to use. With biometric authentication widely available on many mobile banking apps, customers do not have to worry about forgetting their cards, PINs or even the validity of their cards.

Speaking about the new development, Amjad Iqbal Al Lawati, Assistant General Manager – Cards and eBanking, Bank Muscat, said: "Bank Muscat has always been a leader in implementing innovative banking services and products that enable financial transactions anytime, from anywhere. This new implementation is yet another example of how technology is enabling greater financial inclusion and new, convenient and highly secure e-payment options for the benefit of our valued customers. The bank aims to be future-ready in order to serve its tech-savvy customers in the best possible manner and is encouraged by the rapid shift to digital and contactless payments in the recent past."

It must be noted that previously, the bank had upgraded its BM Wallet and mBanking app which makes it easy for customers to transfer money to or request funds from others using the Mobile Payments System (MPS) of the Central Bank of Oman. Funds can be transferred instantaneously using the following modes. For person-to-person transfers, money can be sent or collected from the recipient's default account or wallet. 'Send money' can be initiated by using mobile number, Alias or by QR code scanning and 'collect money' can be initiated using recipient Alias/Mobile Number if both the sender and recipient are registered on MPS. Bank Muscat customers have the facility to register on the MPS via both its BM Wallet and the mBanking app. Funds can be transferred instantly and at zero cost to both Bank Muscat and non-Bank Muscat customers' bank accounts or wallets by using their MPS-registered mobile number/alias/QR code. There is no need to enter an account number. Beneficiaries can be instead selected from one's phone contact list to initiate a payment.

Also, Bank Muscat's contactless "Just Tap" debit, credit and prepaid cards as well as its contactless wearables have become very popular with its customers over the last two years as they allow low-value PoS transactions at groceries and supermarkets with a simple tap of the PoS terminal without the need to enter their personal identification number (PIN) for transactions up to RO 40. Customers can conduct multiple transactions totaling up to RO60 or up to 10 transactions every day using the 'Just Tap' feature of their card or their Shababi wearable band. 
As the leading financial services provider in the Sultanate, Bank Muscat has the largest banking network in Oman with 174 branches and over 800 ATMs and CDMs. For more details on the bank's e-channels, please call 24795555 or go to https://www.bankmuscat.com/en/bankingchannels/Pages/default.aspx#.