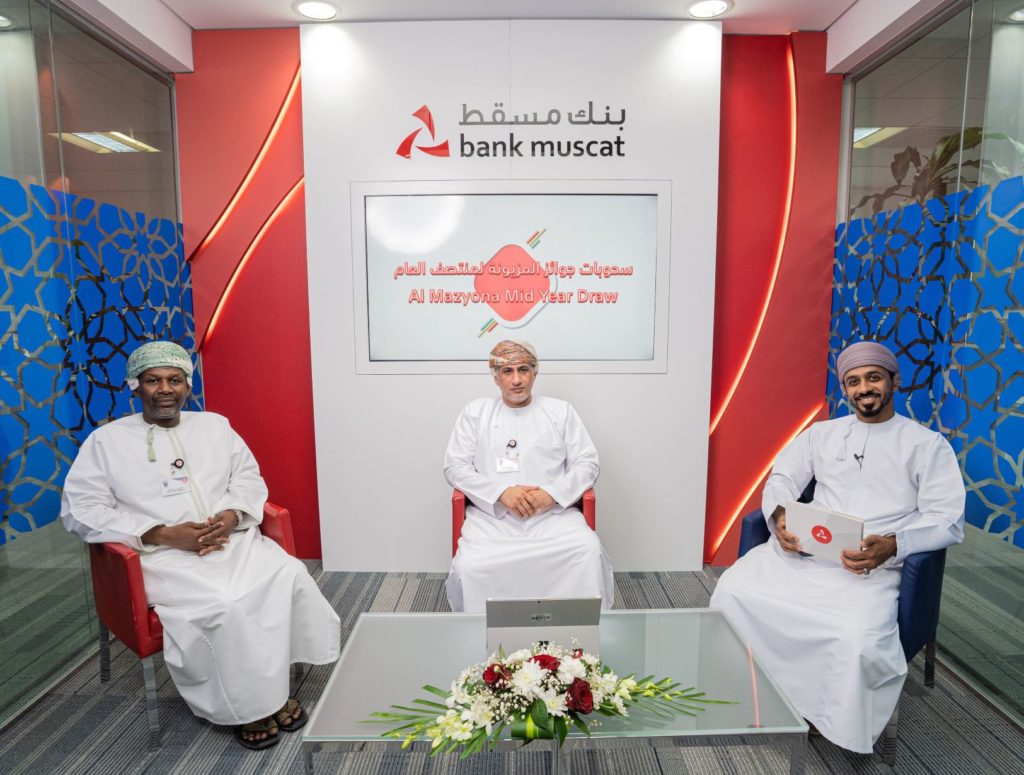 Muscat – Fortune smiled on 46 lucky winners on 15 July 2020 at the special mid-year draw of Oman's largest savings scheme. The draw, which was held at the head office of Bank Muscat, saw the winners walk away with a total of over RO 1 million in prizes. The event was held in the presence of senior officials and live-streamed across the bank's social media channels. It was keenly followed by the public with great interest.
Congratulating the winners, Abdullah Tamman Al Mashani, DGM – Institutional Sales and Product Development, Bank Muscat, said that the bank's flagship savings program would continue to promote a healthy savings habit amongst all people in the country. Abdullah Al Mashani thanked all Bank Muscat customers for their immense confidence in the banking services and facilities provided by the bank and the general public's keenness to promote the concept of savings across the country.
On his part, Abdulnasir Al Raisi, DGM – Premier Banking, expressed his happiness with the successful organization of the Mid-year draw which gave away over RO 1 Million to customers as a reward for saving more and more. He pointed out that Premier Banking customers are eligible for a large portion of the mega prizes which are given away as part of Oman's largest prize draw savings scheme.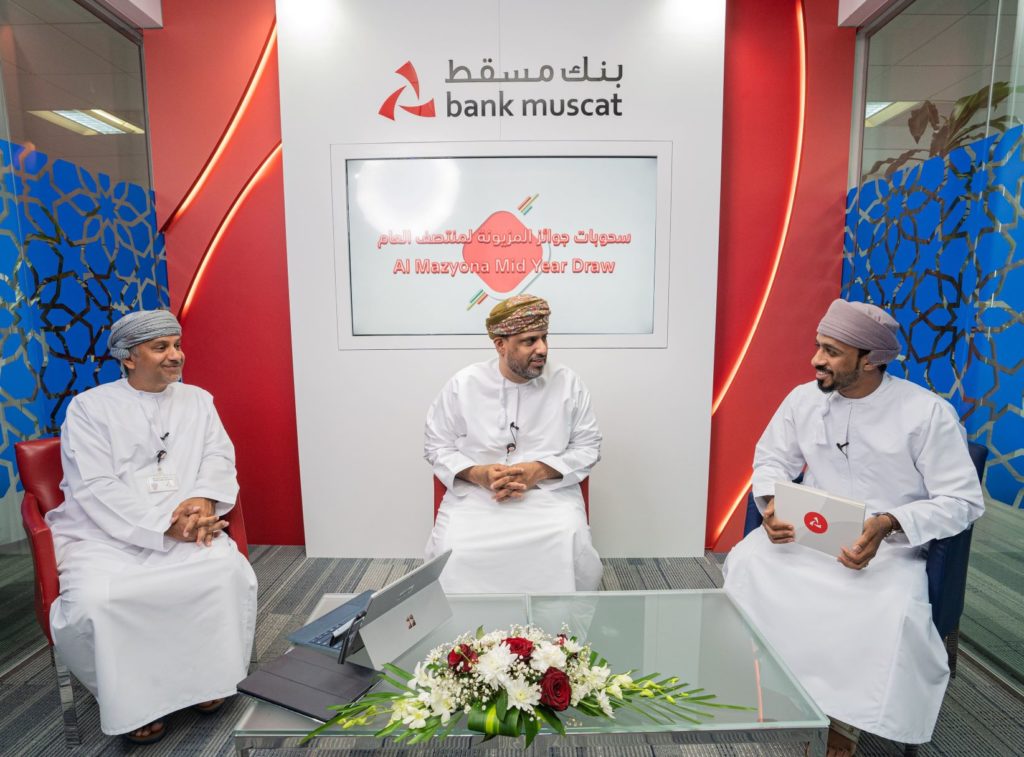 The mega prizes given away during the different draws held throughout the year reinforces the concept of savings amongst all people in the Sultanate and helps them to be financially independent. The bank has been transparent in conducting prize draws throughout the year for different customer segments and is delighted to offer more prizes in this year's edition.
Bank Muscat has lined up the largest number of high-value prizes in the country in 2020 with a mega total of RO 11 million to be won. Al Mazyona is targeted at all nationalities and demographic segments, including women, youth, children, high-savings balance customers, and salary-account holders.