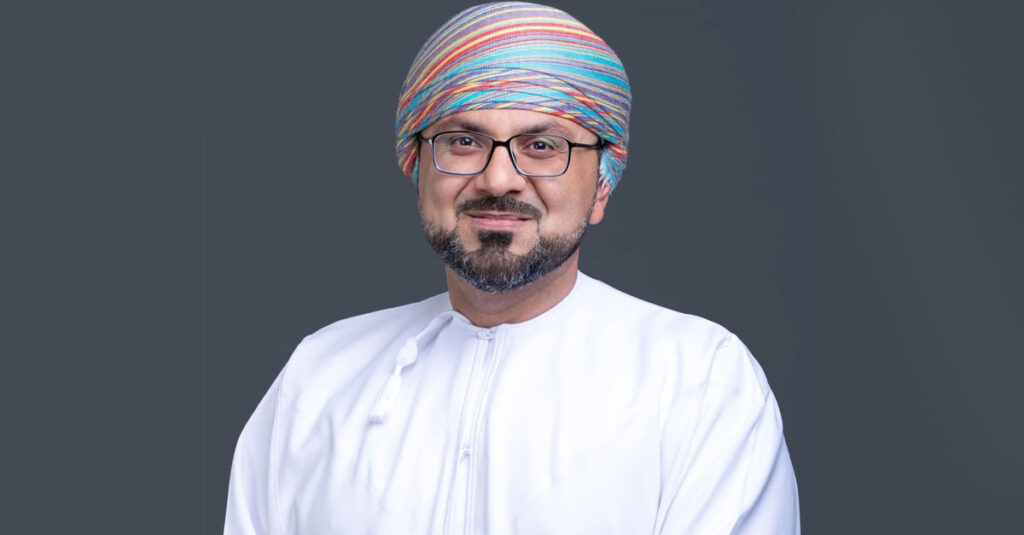 MUSCAT – Bank Muscat, the leading financial services provider in the Sultanate, has announced the installation of new ATMs and CDMs in different governorates in line with its vision to "To serve you better, everyday" and commitment to promote financial inclusion in Oman. The new devices have been installed in the following locations: Lulu Hypermarket – Ibra, Oasis Mall – Sohar, China Mall – Sohar, Mustafa Sultan Exchange – Ghala, Shell Select Filling Station near City Center Qurum, Lulu Hypermarket – Ruwi Souq, Sahnoot – Salalah, Rameez Shopping Mall – Sur, Mudhaibi Al Rudha, Bawadi Mall – Ibri, Mawaleh Fruits and Vegetables Market, Royal Guard of Oman (Halban), Hafeet border post and Al Bahja Super Market – Salalah. The bank currently has more than 800 devices, including Automated Teller Machines (ATMs), Cash Deposit Machines (CDMs), Full Function Machines (FFMs), Statement Printers and Business Cash Deposit Machines (BCDMs), spread across the Sultanate.

Speaking on the occasion, Amjad Iqbal Al Lawati, Assistant General Manager – Cards and Electronic Banking, Bank Muscat, thanked customers for their strong confidence in the bank's digital banking facilities. He said, "Bank Muscat is pleased to launch a number of new ATMs and CDMs at various important locations across the Sultanate. The bank is committed to continuously developing and launching new solutions and features in line with modern developments and its e-channels like ATMs, CDMs and FFMs represent an important means for customers to complete their banking transactions at all times with enhanced convenience and security. As part of its customer centric vision, the bank continuously takes feedback from its customers, conducts surveys and identifies fresh installation sites. The bank promises to keep on innovating and install new devices based on customer feedback and in line with its pioneering role in digital transformation."

New ATMs and CDMs continue to be installed at other locations as Bank Muscat makes further efforts to improve financial inclusivity amongst all demographic segments. The final decision to install new devices are made on the basis of various inputs including the feedback from bank officials, customer feedback and the footfalls in that particular location, especially if it is within a business hub. This drive for enhancing financial inclusion is closely aligned with national growth and development goals as envisaged by the landmark Oman Vision 2040.

Bank Muscat's ATMs and CDMs offer a variety of services including cash withdrawals; balance enquiry; fund transfers to other accounts in Bank Muscat / other banks in Oman; loading funds onto BM Wallet; setting /resetting debit and credit card PIN; mini statements; submission of requests for cheque books; cash deposits; payment of utility bills, credit card bills and school fees; and updating of the mobile number linked to the customer's account. Bank Muscat has also introduced an automated process for PIN creation or resetting for its debit, credit and prepaid cards through the ATMs or statement printing kiosks, thereby eliminating the wait for a physically printed PIN to be sent to customers by post or be collected from the branch.

Statement Printer kiosks can be used by bank customers to get account statements at any time. Bank Muscat's e-channels are available 24/7 and facilitate secure and convenient transactions especially during week-ends and holidays. Bank Muscat in step with continuous endeavour to provide world class banking services through latest technology and innovation has launched 10 Business Cash Deposit Machine (BCDM) for corporate clients across Sultanate of Oman. The state-of-the-art facility introduced in the banking sector in Oman aimed at corporate convenience for bulk cash deposit. This BCDM facility is available in select bank branches and key offsite locations is aimed at helping corporate customers perform cash deposit transactions in a secure and convenient way 24 x 7. The convenient service provides the benefit of not having to store cash during non-working hours and week-ends.