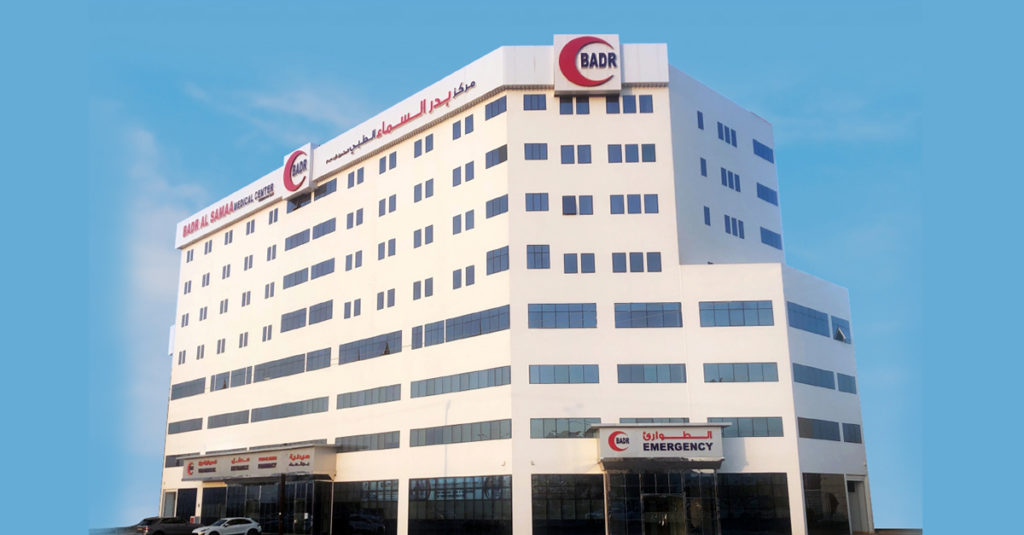 MUSCAT – Badr Al Samaa Group of Hospitals will be inaugurating its 13th state-of-the-art branch in Mabella on Wednesday, June 23, 2021 at 6pm under the auspices of the Chief Guest His Excellency Sheikh Nasar Amer Shuwain Al Hosni Undersecretary, Ministry of Labour. Dr Mazin Bin Jawad Al-Khabouri, Director General, Directorate of Private Health Establishments, Ministry of Health Oman will be the Guest of Honour of this event.

Mabella is a developing commercial and residential city in Seeb region which needs the best quality healthcare services and availability of all major specialties, saving money and time of the patients who have to travel distances. Looking at the needs and demands of the local population and following our vision of taking quality and affordable healthcare services to every part of Oman, the management of Badr Al Samaa Group of Hospitals decided to dedicate this advanced medical centre to the people of Mabella and surrounding areas. Strict measures to follow COVID-19 protocols will be in place for this event. During the times of COVID-19, when whole system and manpower is stretched and over-utilized, it was a challenge to establish and launch the medical centre. But considering the growing demand for quality healthcare in current times Badr Al Samaa made extraordinary efforts to make this happen.

Abdul Latheef and Dr. P A Mohammed, Managing Directors of Badr Al Samaa Group of Hospitals in a joint statement said "The advanced infrastructure of this medical centre is benchmarked with the best. The patients and attendants will appreciate the services and ambience of this state-of-the-art facility. We have employed best doctors, nurses, support staff and advanced technology to ensure extraordinary experience for our patients. Looking at the demand of the people, we may convert this facility into a hospital soon. We have enough space and infrastructure in this huge 9 storey building."

This state-of-the-art facility will deliver healthcare services in the specialties like General Medicine, Internal Medicine, Cardiology, Obstetrics & Gynaecology, Urology, Paediatrics, Dental, Dermatology, ENT, Orthopaedics, General Surgery, etc. This centre has most advanced machines for radiology and pathology diagnostics. This medical centre will have facilities for COVID-19 Vaccinations and RT-PCR Sample collection. Badr Al Samaa plans to add more diagnostic and therapeutic modalities and specialties in the medical centre gradually.
Badr Al Samaa is launching an advanced Infertility treatment (IVF) centre in the same premises in a month's time. A whole floor will be dedicated for this comprehensive centre comprising of state-of-the-art IVF OT, embryology lab, andrology lab, IVF OPDs among others. This centre has advanced emergency department with 7 beds and ambulance services and facilities for resuscitation, plaster, nebulisation, vaccination, ECG, etc.

Board of Directors and senior management of Badr Al Samaa Group of Hospitals expressed their gratitude to Ministry of Health, Muscat Musicality, Ministry of Labour, Royal Oman Police and all statutory and regulatory bodies for their complete support and guidance in this project. They also appreciated the projects and operational team who have tirelessly worked and made this dream come true in the stipulated time.