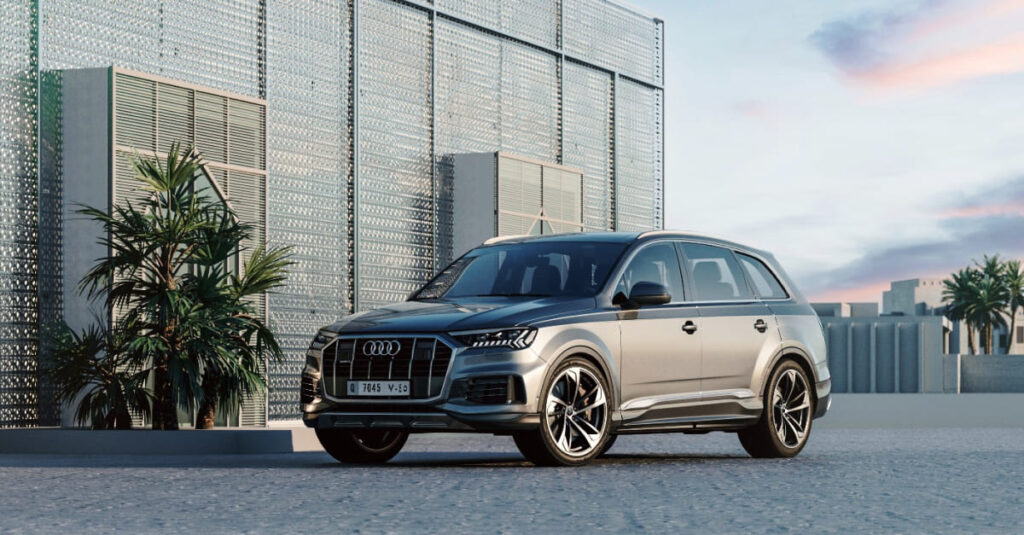 MUSCAT – Often the most cherished memories are made when you live life to the fullest each day or when you take the path less traveled. Whether you are dropping off the kids to a mall or exploring the Jebel Akhdar's mountain range with friends, the Audi Q7's great performance, spacious interiors and powerful engines give you the freedom of being you. The tremendous capability of this model not only allows you to experience secluded sights otherwise inaccessible, but also lives on the road in luxury.

If you are looking for a high performing SUV that is a winner on the tarmac, but also possesses the ability to carry you off the beaten path, then the Audi Q7 is a vehicle you must consider. Better than the best, the Audi Q7 features capable powertrain options, innovative off-road capabilities, and advanced tech features to help you outperform even when the asphalt turns to gravel.
With a striking look that is captured the hearts of countless drivers all over the world, Audi Q7 balances off-road and on-road capability with bespoke luxury like no other vehicle. Entirely modern, and ready for all challenges, the V6 gasoline engine in the Q7 is charged by a monoturbo. It boasts of 250 kW, 500 Nm of torque, from zero to 100 km/h in less than 6 seconds, 250 km/h top speed. The Audi Q7 is coupled with an eight-speed tiptronic and the Quattro permanent all-wheel drive. Whether it is a family outing to the restaurant, or you are looking to explore the deserts, the Q7 will surpass every one of your expectations.
Premium Motors is the official importer of Audi and Volkswagen in Oman, a subsidiary of the Alfardan Group.
To find out more about Audi's popular models, visit www.audi-oman.com