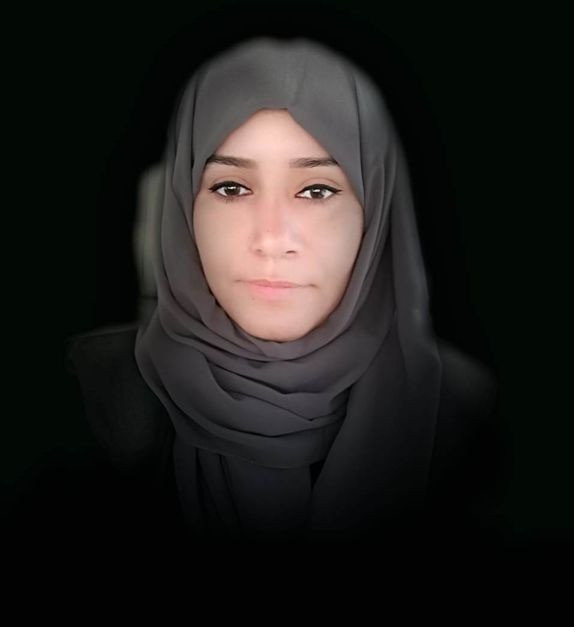 Afra Ali Abdulrahman Al-Raisi
Give Afra Ali Abdulrahman Al-Raisi, 37, some new dish to taste and she will reel out the ingredients in it one by one. Or let her read a new recipe and she will tell you exactly how the dish was going to taste like."Let's just say that I have developed an innate knack for it," Afra Ali Al-Raisi laughs.
Cooking with love
"It's not just about cooking – it is cooking with love. When you cook with love, something magical happens and even if you make a mistake, the end result will still turn out to be good. "I have really become good at tasting new recipes and accurately reproducing them," she tells the Purple.
Sharing a meal is the best part of cooking
The best part of cooking is to share a meal (that you have cooked) with loved ones. "You know why, because when you share a meal, you will be sitting around a table, conversing, discussing, being together and enjoying the meal as well as each other's company – that actually completes the process of cooking," Afra explained.
Feel blessed when guests enjoy food
"And as far as I am concerned, cooking is a passion for me. I feel blessed when guests enjoy my food. That, in its own way, is the best reward for my efforts," she added.
Bitten by the cooking bug from childhood
What started off as a passion began to receive the right amount of attention and soon she was receiving orders from family and friends and this led her to start off a home-based cooking business.She got bitten by the cooking bug right from her childhood where even her tiny efforts were totally appreciated by her family and friends."In fact, even as a student, I would get orders for making sandwiches from the neighbourhood. The only problem was that later on it began to irk my mother as she began to wonder why I was selling sandwiches when all my needs were taken care of. But my father did not stop me – he encouraged me to follow my passion."
Dream is to become a judge
But it is not all about cooking for Afra, who was born in Um Al-Quwein, in the United Arab Emirates. She is also a law student, nursing another dream. "I am actually a law student — in the fourth year — studying at the College of Sharia and Law, in Islamic Jurisprudence. And my fond dream is that one day I will get an opportunity to become a judge. Till now, women have not been permitted to become judges and I hope by the time I graduate and practice law, I will be one among the first to be a lady judge."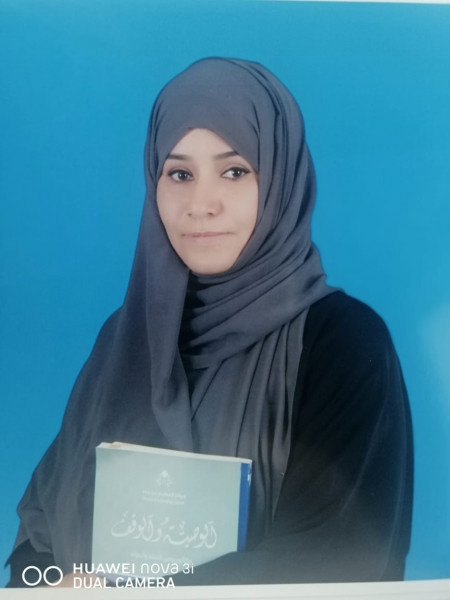 Hailing from Shinas
Afra's family is from Shinas. "I got married and moved to Samail and have been living there for the last 13 years. I have four boys — the eldest is 11 and the youngest, four."
Cooking lessons from home
She learnt the basics of her culinary art from her home. "Of course I learnt everything from my mother. But whenever I wanted to master some dish, I took the extra help from YouTube cooking lessons.
And that is how I mastered the skill of making halwa. As most famous cook's note, 'to really hone your skills in cooking, you need to eat different things, high quality things, and that will help you judge the content of food and also do the next best thing – do lots of cooking'. So I cooked, ate and learned. I took three months to master the art of halwa making."
Husband's full support
"And my home based business has been active since the last four years. I am grateful for the full support that my husband has rendered. He knows the challenges as he is also a businessman," Afra said.
Cooking from home
Afra cooks from home and she is mostly alone at her job. "But when I get orders for halwa, I take help as that needs extra hands for support in cooking as well as mixing," she said, noting that she also makes harees in many flavours; fatayer (pastries), rice, mahashi, which are different stuffings and she can cook for more than 30 people at a stretch. "For most of the orders, the cooking is done on the same day except for mahashi, which needs to be prepared a day before the delivery." She gets most of her orders via WhatsApp. Orders are taken from home. "And if I get orders from Muscat, I use a delivery service. I am used to receiving orders from homes, offices as well as schools.
Husband, a constant source of encouragement
"My husband is constantly encouraging me and had always told me to think of opening a restaurant. However, I am a bit hesitant due to the family commitments. Most importantly, I have to raise my kids, besides, one of them is a child with special needs. At the other end, I am a law student who needs to concentrate on her studies," Afra confessed.
Restless when big orders come
When Afra gets a big ordeR she metamorphoses into a walking-talking-cooking obsessed cook, who is totally committed to one goal – to finishing the task properly and on time."Actually, if I get a big order, I become a bit restless and even lose sleep. I also get a bit nervous and tense. I want to deliver on time for the customer – anything else would be seen as a failure on my part. So, the day would begin before 6am where I would start to prepare my ingredients. If it is an order for halwa then I use various ingredients like water, starch, ghee, sugar. By the way for halwa, a different type of sugar is also added depending on the request."For instance, if it is black halwa, then its African sugar, or if the request is for Luban (Frankincense) halwa, then we use date syrup.

Making of the halwa
"As for the halwa-making process: we start by melting sugar in water, which takes around half an hour, then starch is added at this stage; the power of mixing is essential and it goes on a nonstop swirl — this may take four hours (if the order is for a big quantity)."During these times, I am assisted by my husband or my father- in-law and once it reaches the boiling stage, we add cardamom, saffron, or nuts, or rose water and finally conclude with the addition of ghee. The ghee could also be a 'special' one – we call it 'sweet ghee', which is mainly Omani ghee. After this, the halwa is packaged into glass plates or special trays."
Why is cooking a "woman's chore"?
"Middle Eastern societies mostly frown down upon men going into the kitchen. They are only 'allowed' to work on the barbecue. However, I am against this idea. When required, men need to get into the kitchen and support and assist their wives in cooking."But, in my case, gratitude be to Allah, the Almighty, my husband always tries to lend a hand in most of the household chores, except for cooking. The world is populated with male chefs. I think there are more male chefs than female. In fact, male chefs are masters at their jobs," opined Afra.
Customer is king
Afra agreed that at times cooking could prove to be a tiring and thankless job. "But, that is part of it. When I prepare meals I mostly refrain from using the air-conditioning. But I never leave a job unfinished or halfway. I must be totally convinced that what I have cooked is acceptable with me first – it is only then I know that the clients would also enjoy it.With all its minuses and pluses, cooking for me is a delightful vocation. I think today, I have attained a reputation as a cook to be relied on and for me that is the best certificate I can get to serve my client in a professional manner. "As in most business, the customer is king and it is an absolute delight for me to work towards achieving their satisfaction," Afra happily noted.
Education is of paramount importance
But as she spends hours at her hot kitchen, she is not forgetful of her other major dream. In fact, her career goals are clearly defined: "As I have said earlier, my education is of paramount importance. It is very crucial that I finish my higher education and achieve my dream."Actually, I am pursuing my studies after a break of nearly a decade. Finishing my education will get me closer to my all-consuming dream of becoming a judge. And if and when that happens, it will not be a hindrance to my starting my own (cooking) business," she noted.
Al-Salami halwa
Asked what her specialities were, she replied without any hesitation: "Mahashi and halwa are two of my very special items. My halwa is known as Al-Salami Halwa.
A joyful pursuit
"I agree that not everyone enjoys cooking and also we may be sorely disappointed if we try to emulate the cooking that is portrayed in cooking shows. But whatever anyone says, I sincerely believe that preparing a meal should be a joyful pursuit. But, in these hectic times, not all are able to enjoy their cooking or the end result."
When you truly love to cook…
"But, when you truly love to cook, you will find excuses to get back to the kitchen and pursue your culinary dreams. For me, the aroma wafting from my kitchen is the smell of success – which I am sure of."
WhatsApp cooking classes
Afra noted that currently she was providing 'WhatsApp cooking classes' for some charities. "I just concluded a cooking class for them this month," she said.