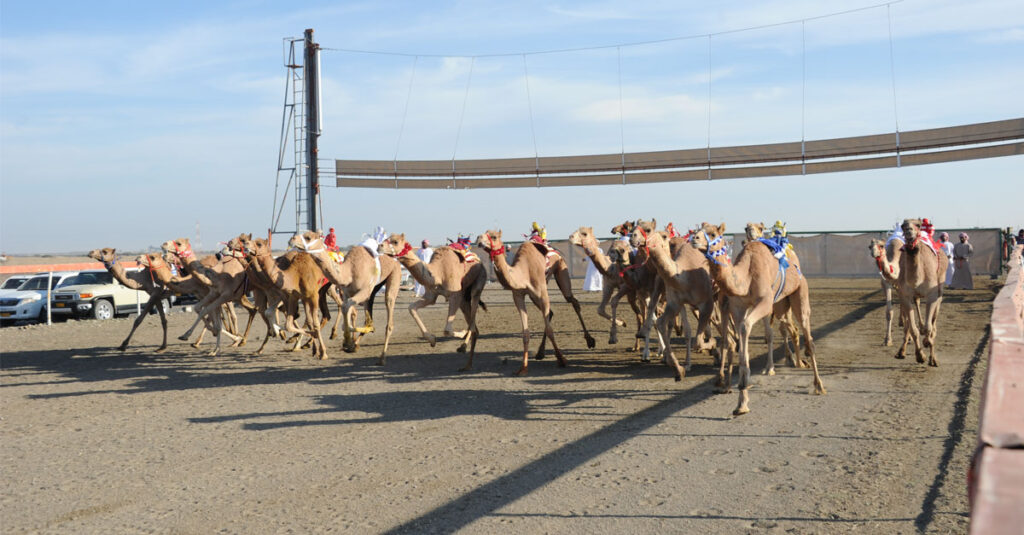 ADAM – The 19th Annual Festival for Camel Races 2021/2022 will kick off on September 22, Wednesday.

The festival is organised by the Royal Court Affairs (RCA) represented by the Royal Camel Corps. The First competitions will take place in Al Bashayer Camel Race track in the Wilayat of Adam, the Governorate of A'Dakhiliyah.

Humaid Ali Al Zara'e, Director-General of the Royal Camels Corps, said that His Majesty Sultan Haitham Bin Tarik accords attention to camel races in the Sultanate.

Al Zara'e noted that the festival will include 11 stations distributed among the Sultanate's governorates, including a number of competitive races, camel milking and beauty pageant competitions in Dhofar Governorate, as well as beauty pageant competitions at the Sultanate level. The festival will conclude with the final race to win His Majesty's Cup for camel races.

The annual festival will start from Al Bashayer Arena in Adam, which will hold three consecutive races, the first of which will be held on September 22 and 23. The second race will take place on October 6 and 7, while the third race on October 20 and 21.

All precautionary measures approved by the Supreme Committee tasked with tackling developments from the coronavirus (Covid-19) pandemic will be applied to ensure the safety of all.
(Source: ONA)