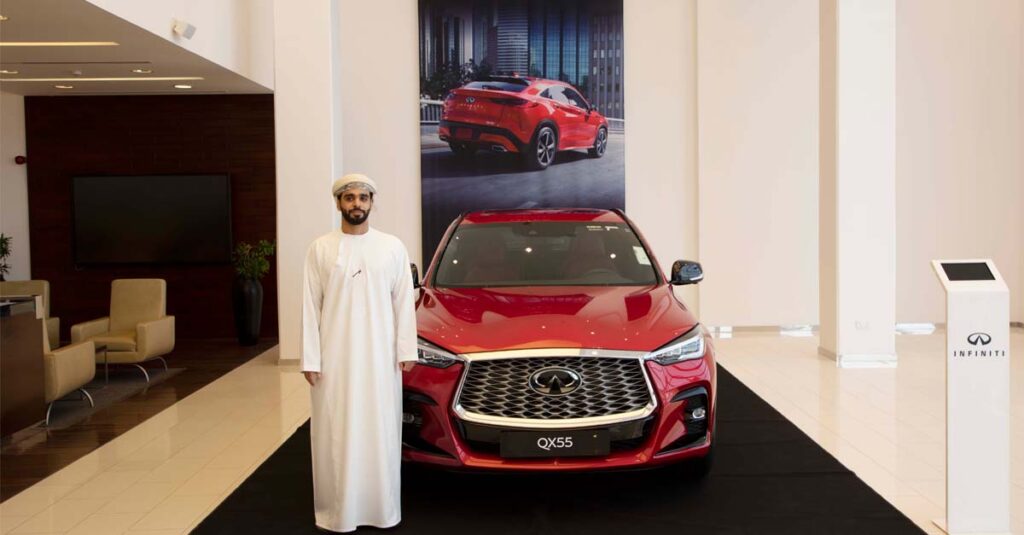 MUSCAT – INFINITI Oman launched the all-new QX55 SUV featuring bold, stylish and tech-savvy look and innovative new technologies befitting its luxury status. From a provocative design perspective, the INFINITI QX55 is the spiritual successor to brand's iconic FX series. Now available in INFINITI Oman showroom, the vehicle's striking roofline and unapologetic shape are in tune with equally bold buyers.

A senior spokesperson at INFINITI Oman said, "We are pleased to announce the launch of INFINITI QX55 in Oman. The provocative all-new QX55 returns to the soul of INFINITI — bringing the legendary crossover coupe shape of the FX back to life. The INFINITI QX55 has an entirely new shape with more stylish details and a modernised interior."

INFINITI's QX55 will be available in three well-appointed categories: LUXE, ESSENTIAL and SENSORY.

SBA is largely committed to supporting INFINITI Oman's growth in the Sultanate through major emphasis on customer satisfaction and by providing world-class after-sales services in Oman. With a national network of more than 40 showrooms, service centers and parts outlets, SBA has further built upon its legacy of trust, excellent customer service and providing value for money to each of its customers.