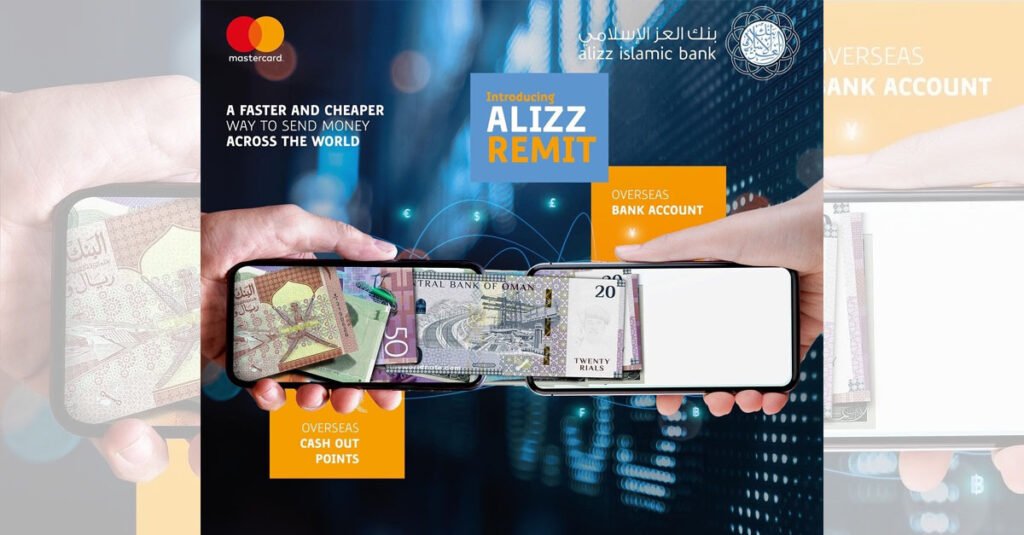 MUSCAT – Alizz Islamic Bank has partnered with Mastercard to launch AlizzRemit, a fast and secure cross border remittance service.
AlizzRemit is integrated with Mastercard Send, a global money-transfer platform that allows participating banks to use Mastercard's network to send money swiftly and easily to beneficiary bank accounts, mobile wallets or cash-out points across the world.
Unmatched user experience
AlizzRemit is now available on Alizz Islamic Bank's mobile banking application and offers an unmatched user experience, enabling both retail and corporate banking customers to conduct seamless transactions from the comfort of their homes.
Cutting-edge service
Speaking at the launch, Mohammed Al Ghasani, chief consumer banking officer, Alizz Islamic Bank, said: "Alizz Islamic Bank is proud to be at the forefront of adopting new digital tools that enhance the customer experience and AlizzRemit is another cutting-edge service launched in this direction. AlizzRemit offers competitive rates across corridors, as well as near real-time settlements round the clock to multiple destinations, including the UK, India, Nepal Sri Lanka and more during the working hours of the bank."
Additional value
Al Ghasani added: "Our continued partnership with Mastercard is a commitment from the bank to bring additional value to our customers' lives and AlizzRemit is one of countless new services we are rolling out. Through the AlizzRemit remittance solution, customers will be able to send money directly and securely to the beneficiary's bank account, mobile wallet or to a cash out point, which will save them the hassle of standing in long queues."
Supporting Oman's 2040 vision
J.K. Khalil, cluster general manager, MENA East, Mastercard, said: "Consumers are demanding increasingly diverse and bespoke solutions within the Islamic financial landscape. Through our partnership with Alizz Islamic Bank, we are pleased to deliver on these expectations and reimagine the way people send and receive funds. We are proud to support Oman's 2040 vision by delivering innovative products and solutions that boost the economy and empower the communities we serve."