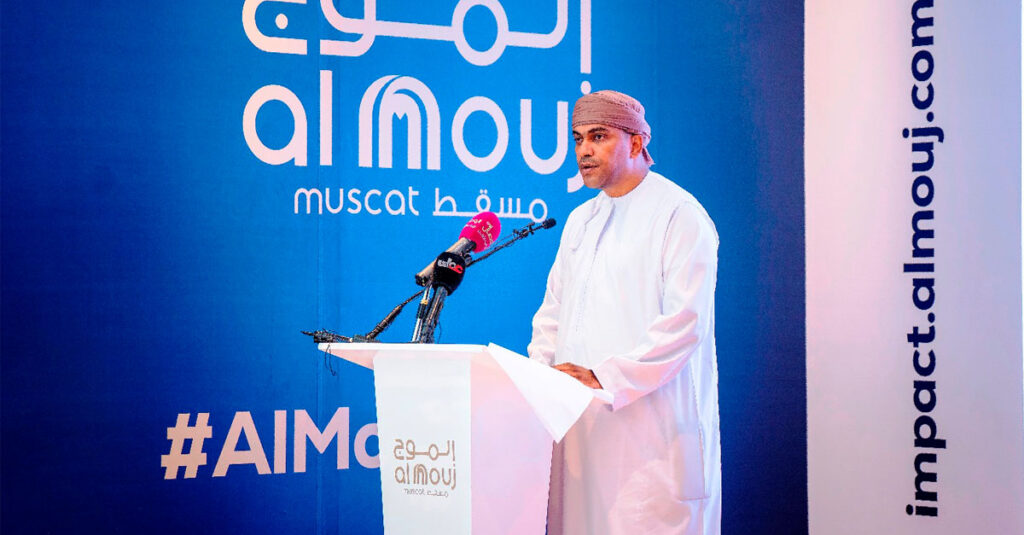 MUSCAT – Al Mouj Muscat hosted a press conference recently highlighting the scale of the sustainable socio-economic impact the partnership behind the oceanfront lifestyle destination has brought to the Sultanate, with the event attended by key figures from Omran, Majid Al Futtaim and media representatives.

Eng. Saif Al Hinai, Chairman of Al Mouj Muscat, commented: "The joint venture between the Omani Government and Majid Al Futtaim has showcased the socio-economic impact that a successful Integrated Tourism Complex can have in Oman. We promised to deliver a mixed-use destination that will position Oman as the ideal place for Foreign Direct Investment and Tourism. Through commitment and good governance, we have brought to life its potential and its unmatched success is a blueprint for growth."

Speaking at the event, Hawazen Esber, CEO of Communities at Majid Al Futtaim, commented: "We are fully supportive of the government's plans to diversify the economy and through our partnership at Al Mouj Muscat, we have witnessed the incredible impact that a leading lifestyle destination can create for people and business. By working together, we have created something unique, a community with a true sense of belonging and of purpose, and one that will benefit Muscat and Oman for generations to come.
Al Mouj Muscat has set a significant precedence. It is a blueprint for how joint ventures can impact so positively on people, on Oman and across the region."
Established in 2006, Al Mouj Muscat was tasked with establishing the nation's first Integrated Tourism Complex (ITC), with the aim of contributing to growth in tourism, employment, development, opportunities for enterprise and economic diversification. Today, 75 percent of the project is complete and Al Mouj has exceeded expectations and delivered a remarkable impact for Oman and its people, gains which it credits to the power of its unique partnership.
Al Mouj Muscat is a joint venture between OMRAN, Tanmia and Majid Al Futtaim, a partnership that combines the government's long-term strategic vision with private sector expertise in retail, leisure and communities. Majid Al Futtaim shares the government's commitment to deliver the aims of Oman Vision 2040, and since 2001, it has been investing in shopping malls, leisure and entertainment experiences and retail destinations across the country.
The press conference detailed how Al Mouj Muscat has become an engine for diversified growth. To date, it has created an impressive property portfolio, luxury hotels, business parks, 20,000sqm of retail space and world-class amenities, which has seen the value of its assets grow by 777 percent. With $3.5 billion in total development costs, the majority of which is spent in the local economy, its impact is securing the next chapter of growth for the Sultanate.
Further details about Al Mouj Muscat and its impact on Oman can be found at its new website impact.almouj.com