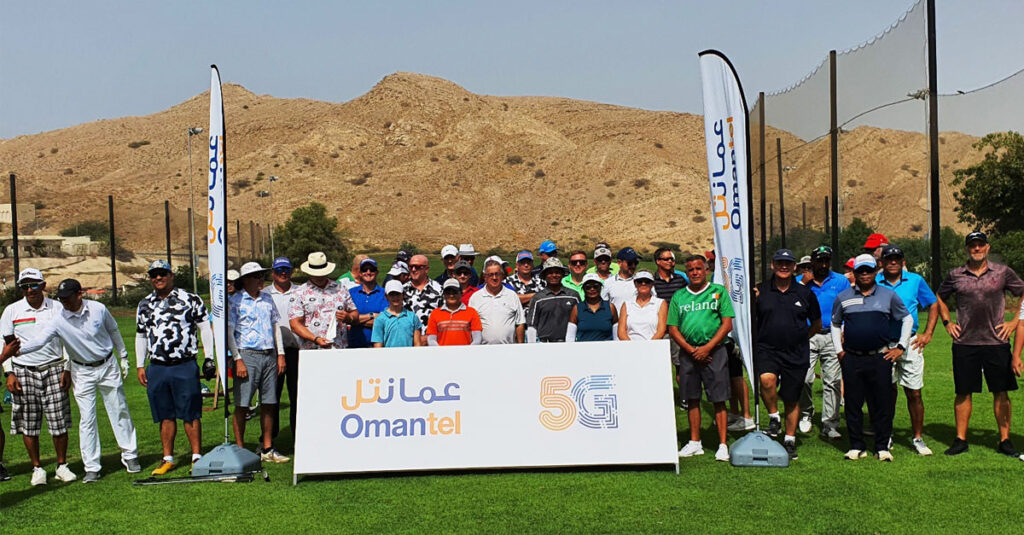 MUSCAT – The inaugural OmanTel Monthly Pairs competition took place at Ras Al Hamra golf club on Friday, May 27with participation of 48 golfers (maximum field size).

The event was played in a format of 'country pairs' where by two golfers of the same nationality play together as a team. A total of twelve countries were represented with two teams playing under the United Nations flag as the team members were from two different countries. A total of twenty-four teams took part with several teams decorating their golf carts with their countries flags making the event feel like a mini-golf Olympics in Oman.

Competition commenced with a 3pm shotgun start and was scored under stableford format. With much improved temperatures and pleasant light winds following the recent heat wave, it was a perfect day for golf at Ras Al Hamra. Golfers were able to enjoy a variety of beverages served at the half-way house while on the golf course and by 7pm competing teams made their way back to the club house to enjoy a buffet dinner and refreshments while eagerly waiting for the competition results announcement.

A team from Ireland represented by Trevor Grainger and Gordon Mooney secured the top spot with a score of 48 stableford points with a second place going to a team of Jas Dhanju and Atulya Sharma representing India who scored 46 points. In third place was a team from Oman represented by Haider Al Lawati and Suhail Al Junaidy who scored 44 points winning on countback from a team of Terence and Michelle Shelby representing South Africa who also scored 44 points.

Simon Walker, Ras Al Hamra Golf Club Captain thanked OmanTel for their support in promoting golf in Oman and at the club. Captain thanked all participants who took part in this inaugural event which will now become a monthly fixture at Ras Al Hamra golf club with different formats played every month. Special thanks to the golf operations and F&B teams at the club who put considerable effort to ensure the success of the event.