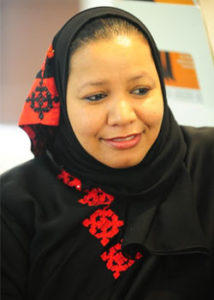 Aziza Al Habsi
Ceo, Arabian Women Media Company
Columnist and journalist, Al Shabiba newspaper (OMAN)
To say that all of us have been 'hit' by the COVID-19 Corona virus would just be an understatement. I think when the virus hit — it hit us from all sides!
All efforts to fight the pandemic
Maybe we should have seen it coming and became prepared for it. But on hindsight, what better could we have done which we are not doing now? Oman is a country that takes the health of its people very seriously and even if a pandemic hits us, the country, spearheaded by the ministry of health, will make all efforts to fight against it!
People are the priority
As anywhere, those who are badly hit are suffering. There are people who have lost their loved ones; there are people who have lost their jobs and all of this has put many in turmoil and in misery. But, then we still live in a country that is safe and a country for which its people are of topmost priority.
The country, in its entirety, is fighting against the virus and that unity is the best thing that has happened.
A new shopping order
Personally, when the pandemic hit me and I was home quarantined, my life got radically transformed. I mean, it affected me on all fronts: economically, socially, healthy and culturally.
On the economic front, we were so used to going and shopping and buying things that we need, now, this has changed and the focus is more on online shopping. But, more than the aspect of going online, what is of bigger importance is that we have now resorted to buying only things that we really need. We no longer spend unwisely nor purchase items frivolously.
A new order has come into our shopping – and it has proven beyond doubt that we can live without luxuries, we can live with the bare necessities! It opened our eyes to the fact that this is all that we need to live and survive!
Boost to family ties
But as we distanced ourselves from bulk and non-essential shopping, we got closer in our minds and our hearts with family. There never has been a better time than this as it has brought families closer together! And how! We unite at the table for breakfast, lunch, for dinner and this has brought in a new world of family togetherness, which we have not experienced before.
Some talk about being cooped up at home, but what is wrong when you are cooped up with your loved ones? Many of us have not experienced this togetherness since ages!
And most family members have shown their commitment to this new trend and this in turn forged greater bonding and stronger ties as a result of the daily interaction.
Learnt to make immunity raising food
Now, aside from this, it has also taught me personally the need to cultivate year around healthy eating habits. This is of great importance, as it will help to preserve the health of my family. And it has also been a learning experience for me and I have learned many ways to prepare food, soups and juices that will help in raising immunity too!
All making impactful changes
If all of us implement what we have learnt from this short period of the visit of this intruder called COVID-19 in our life, we will all be making impactful changes in our lives. All of us will have a major rethink on many of our aspects of our life; we are today greatly concerned about strengthening family ties, and maintaining healthy habits that reduce hospital visits and exposure to infection.
Smooth transition from workplace to home
Work wise, as I am a journalist, it has also brought in a sea change in my life. The transfer of work from the workplace to work from home is an entirely different scene. Whether it has and/or will impact the end result is something we have to wait and see in the future, but at the moment, the transition has been smooth.
New opportunities have come up
Working from home brought up many different aspects that I had not given thought to before. I have been able to revisit my idea bank and wipe the dust off long forgotten work plans!
Since I work in both the media and event management, the services that we provide have become all online. On the media front, especially for newspapers, this gives an opportunity to develop content and make a qualitative shift and it has given us an opportunity to provide content and information to audiences in a brand new and innovative manner!
Part of a new media revolution?
In addition to reducing printing costs, the new work-at-home-trend gives ample space to free ourselves from some of the main financial pressures that the media usually face. In the long run, if we are able to make a profit out of this current trend and we meet our needs, we might as well be happy that we are part of a whole new media revolution!