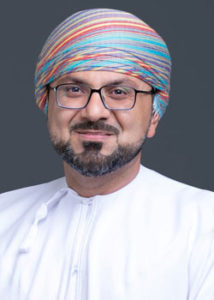 MUSCAT – Bank Muscat is now offering its Premier Banking debit cardholders (Private Banking, Asalah and Al Jawhar customers) a chance to win RO 50 by just using their debit cards to pay their fuel bills.
All Premier Banking customers who use their debit cards to make a minimum payment of RO 10 for a single transaction at Shell Service Stations are eligible for the draw. The promotion will run till August 13, 2020, and 60 lucky winners will walk away with RO 50 each during the two month-long promotion.
Amjad Iqbal Al Lawati, AGM – Cards and eBanking, Bank Muscat, said: "In line with the developments in digitalisation and the need for social distancing during the Covid-19 pandemic, the bank is helping all its customers take full advantage of its cutting-edge payments technology.
This shift to digital has immense benefits for all corporate and the economy, notably efficiency, cost reduction, accountability, speed and scalability. Bank Muscat is in a position to address the complete payment requirements of organisations of any size and the Fuel & Win promotion will help further popularise the security and convenience of Bank Muscat's Just Tap contactless payment system among both the general public and corporates."
The bank's Just Tap contactless cards has been particularly useful in secure payments during the current challenge of social distancing and enhanced measures for hygiene. Cardholders are able to complete their low-value point-of-sale (POS) transactions with a simple tap of the card at a 'Just Tap' enabled point-of-sale (POS) terminal without the need to enter their personal identification number (PIN) for transactions up to RO 40.
Khalid Hashil Al Awaisi, Retail Country Manager at Shell Oman Marketing Company commented: "Our strategic tie-up with Bank Muscat aims at making the experience of each and every customer driving at any Shell Service Station across the Sultanate, even more convenient. Through this partnership, we want to encourage our customers to use bank cards and stay safe during these unprecedented times. At all Shell Service Stations across Oman, customers can fuel and pay by bank cards even with the latest technology like contactless cards."
He further added, "We are constantly working to develop our products and services to make our customer's life's journeys better, considering their needs and expectations surrounding convenience, quality, digitalization and service."
Please go to https://www.bankmuscat.com/en/premierbanking/Pages/default.aspx to know more about the advantages of Premier Banking.