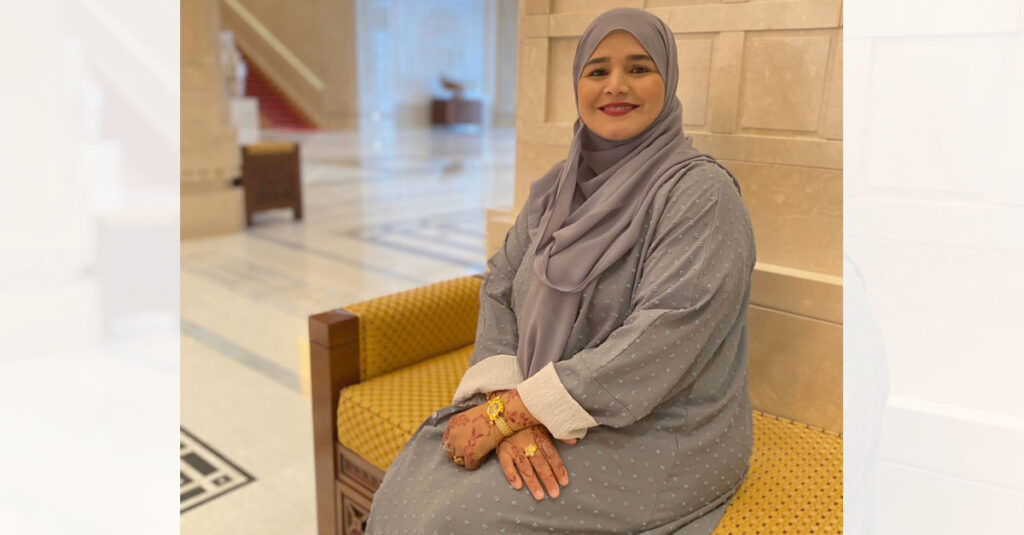 What's cooking Badriya?
The wonderful aroma that would waft from spice lady BADRIYA AL-HODAR's home, when she starts roasting some spices in her kitchen, in an experimental bid to find new and delectable mixes, would quite often result in neighbours knocking on her door, curious to know "what's cooking". This is nothing new for Badriya who is literally a spices' magician whipping out flavoursome mixes. Most often one finds her home filled with an exotic aroma when she experiments with new spices.

Mysterious equation
But, what is the mysterious equation behind this aroma? What is the composition of this mix?  That is something that very few will be able to decipher as Badriya is no longer just the woman next door experimenting on a few spices' mix. She is no longer the shy and withdrawn girl who might spill the beans on her latest mix and even go out of her way to teach visitors how to make the concoction, for today time is precious and she can hardly spare a second being the proud owner of a popular Omani spices' company, which has an eye on the international market.

Taken Musannah by storm
Since a year and nine months or so now, Badriya is fronting a fast-growing spices' company, which has taken the cooking world of Musannah by storm. Badriya has become a sensation in Musannah with her unique spice blends, which she is selling under the banner of Bahrat Al Badr spices.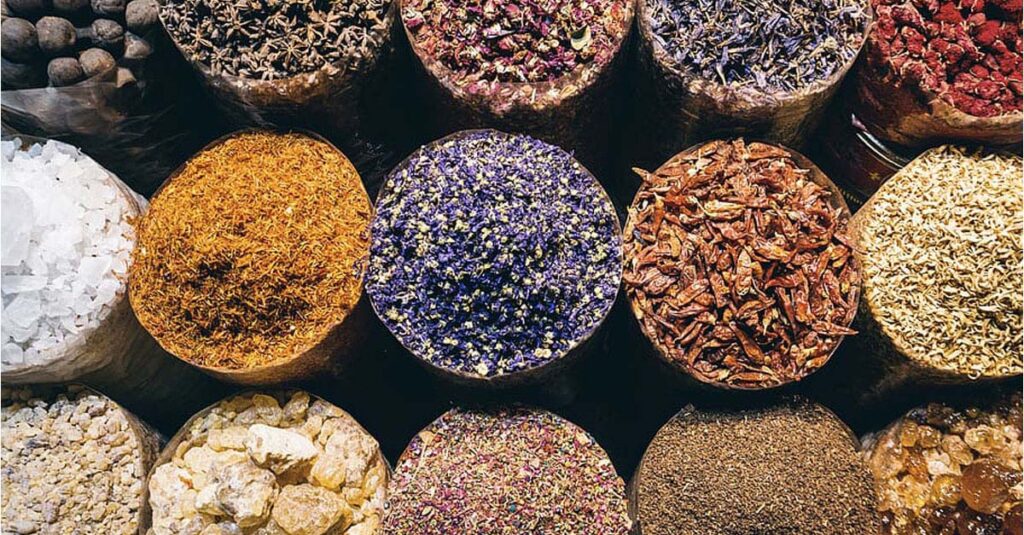 Making a great decision
Although she dabbled in mixing spices earlier, as a tiny home-based business, it was only in February 2020 – after much introspection — that she finally gave in and began to devote her full time in managing the spices' business. "In the same month I got the Riyada card and it was then I realised that I have finally made the correct decision. Moreover, the income I garnered from my home business was more than enough to sustain my company's future, but also take care of my family and I.

Reluctant businesswoman
"It was beyond my expectations, for even in my dreams I had never thought that I would one day own a business in spices. In my mind, I was hoping to open a beauty salon post retirement plus learn to do make up and facials, but instead, the world opened up to my inherent passion, which I kept pushing away," she said, confessing that it was the constant encouragement from her family and friends that she finally took this decision. And, even after taking the decision, the promotions were done by her family and friends, while she was still a reluctant businesswoman.

Loving the industry
But word of mouth got her more and more orders and beyond that, her product was sound, marketable, sellable and lovable. And as the orders grew, so did her involvement.
"The deeper I went into production, from producing the spices to packaging and labelling, the more I became connected. And the truth is that I not only began to enjoy the process, but also fell in love with the work and the industry that I have got into," she revealed.

Live and breathe spices
And, as the passion expanded, even her travels/vacations became exploratory in nature. She was fully focussed and she had found her way of life. She began to live and breathe spices.
"During my travels, I would explore that country's spices. Even when I travel with family, I would be looking out for spice shops to discover new worlds of spices. And it was not just my outlook for business that changed; something changed within me too. From the extremely shy, introverted and reserved Badriya, I became totally confident, spirited and proactive," she said, noting that she also began to participate in events and exhibitions. In the world of business, Badriya and her product, Bahrat Al Badr, was creating ripples.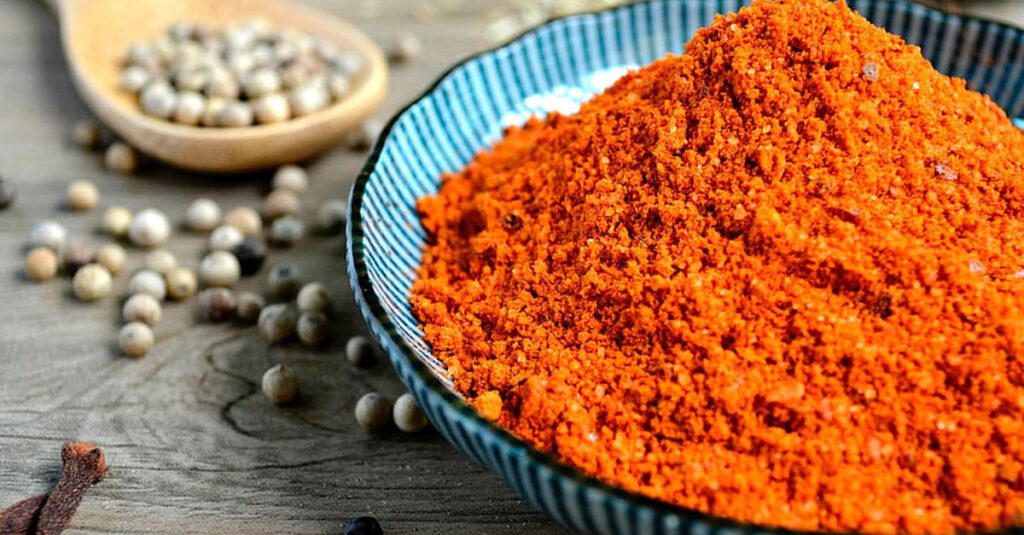 Life before the spices' entry
But it was not always like this. She has come a long, hard way. She had a very uneventful childhood and she grew up in Musannah as an ordinary girl. Badriya has been living in Abu Abali in Musannah since she was a child. She did her schooling from the same area. An accounting graduate, she is a divorcee, sans children, whereby she returned to live with her family. "I am the second child among my six brothers and five sisters, the latter of which I am the eldest," Badriya tells the Purple.
She got a job in the private sector, but, as she noted, her position, nor her salary did not amount to much. After six years, the company promoted her and thanks to a spike in salary, she decided to continue her higher studies. "I worked in the morning and attended evening classes."
She joined the Oman College of Management and Technology in Barka. Badriya had a knack for learning and she enjoyed the prospect of educating herself. "I put great efforts in my studies. And it paid off as I became the first in my batch," she recalled.

Just rewards
Her studious and hardworking nature brought her excellent results. "I was honoured to have my name on the honorary board of the college, not just once but twice," she recalls. She and others in the honorary list were rewarded with the college's surprise gift – a free trip to Iran!
During this time itself, her latent interest in spices began to slowly surface. "There is a spice called Bahrat (in Arabic), which I was curious about. And I loved to cook even then. But, then although I was keen to try out other spices, I felt that they were not fresh, had no aroma or distinct taste when put in along with the dishes. This sparked a genuine need in me to attempt my own spices' mix.
"Although, I was very much in an experimental stage then, my mixes were still able to give a new twist to the dishes that I prepared for my family. They began to notice the distinct aroma and the lingering taste in the food that I made," Badriya recalled. At that early stage, some of the mixing was taught by her mother. "She taught me how to marinate fish with turmeric, red chilli, salt, lemon and olive oil. I also began to earnestly experiment with my own mixing.
"I am also grateful meeting many people who either sparked my inspiration in mixing or they shared their spices' recipes with me. Thus, I learnt things like curry mix, Omani shewa mix and many others."

As she went about learning how to mix and at times mastering some of them, she did not indulge in creating any secret recipes. "I was actually encouraging other families in my neighbourhood to produce spices for their household, to the extent that I provided them not just the basic knowledge but even the exact recipes for them.  However, not all of them wanted to try them on their own, primarily due to the time constraints and also because of the effort required to produce some of the spice mixing. They were more than glad when I gave them the readymade spices instead of wasting time on the onerous task of creating on their own."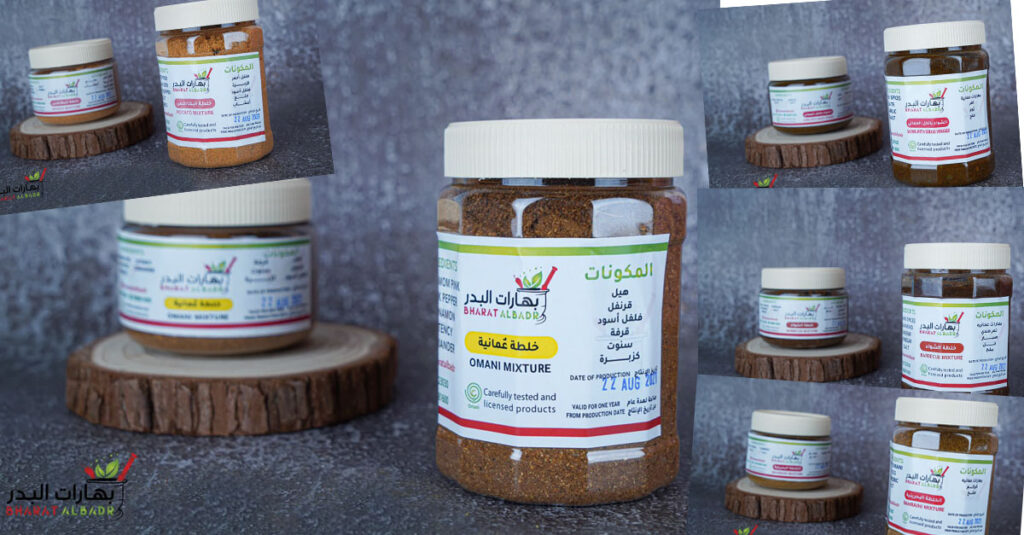 It was in 2009…
Badriya clearly remembers the year when her interest in this spices' mixing caught her keen interest. "I recall it was in 2009. And from then on, visitors to my house began to comment on the tasty, spice-filled dishes that they ate and my sisters would promote me, pointing out that all of them were my creations. Many among the visitors' interest would get piqued and they would ask where the spices were purchased from and my sisters would proudly correct them saying that this was again, my creations!" Badriya said, laughing.
"As time went on my sisters kept trying to encourage me to start making a business out of my line of interest. 'Why not start selling your spices' mix', they would constantly ask, but I would not hear of it, retorting 'to whom would I sell?'
"But since we always used to have a steady stream of guests at our home, the topic would invariably centre on why I did not monetise my talent at mixing the spices. But at that time I already did have a small home-based business, which was selling clothes and accessories. And what I did was to try to package them with a mix of spices along with the clothes. I was not wholly sold out to the idea of selling in this manner as both did not complement each other.

Lessons learnt
"And, although I was not fully aware of it, I was slowly beginning to get steady orders for my spices mix. However, my interest was to further my cloth business and I even took a loan to start a business in abayas, but unfortunately, lack of sales and many other obstacles found me abandoning this home-business pursuit. I also realised that selling clothes was not really my line of business. But whatever I did, I learnt from it. So the lessons that I learnt from selling clothes were how to run a business; how to deal with suppliers and the like."

To be or not to be…
Years passed, and still her friends, her sisters and everyone who tasted the food made out of her spices mixes insisted that she branch into this business. But, Badriya, who was by this time in a government job, did not want to jeopardise that chance to earn some real money. "This was in 2018. I sincerely did not want anything to go wrong. Nor did I want to be put into a situation where I would be forced to choose between my steady job and a still unsure business venture in an unpredictable market.
"I did not want anything to affect my job; lower my performance level there as the spices work would prove to be a distraction," she said.
Badriya's fears were not unfounded. She recalls her decade's stint in the private sector, where a monthly fetch would only amount to OMR200. "I was really affected by the low salary and the government job was therefore quite a boon. As far as my monetary situation was concerned, it was a welcome change and a relief on my finances. And I did not want anything to disrupt that."

The spices adventure
Yes, despite her misgivings, in the same year (2018), she slowly ventured to selling her spices' mix. She was getting her supplies from Muttrah, but for roasting and grinding, she would seek suppliers from Musannah itself. "Since the quantity was small, it was costly. But the mill shop owner in Musannah was curious to know why I frequently needed to grind the spices and when I told him why he offered to provide the spices with free grinding. I requested him to match the Muttrah rates and told him that I was just a start up and I would be able to survive only with such support. Thankfully, he was quite supportive and even offered deferred payment facilities. I breathed easy but declined the deferred payment as I preferred to pay outright instead of a delayed payment. And thus began my little spices' mix adventure."
Her initial spice mixes delved on the Omani spices. The essential spices were cinnamon, cloves, coriander seeds, cumin, turmeric, bay leaves, black and red pepper.
The spices were washed, dried and then some of them roasted and grinded to powder. "My spices mix had leaves as well as other spices and they all went through the thorough process of washing, grinding, drying et al.
"As for herbs, I had to seek other suppliers. And I was particular that I get only fresh supplies. At one time I even resorted to get the herbs from farms and would do the initial preparation work from home. Bay leaves need quite a bit of preparatory work on it. And it was a lot of hard work. Fresh bay leaves played an important role in my spices' creations, especially in my own Maggie mix," Badriya said.

Trials and errors
Getting essential supplies proved to be a real chore for Badriya. "I was not very successful during the initial period in sourcing my supplies. I went through numerous trials and errors as far as sourcing was concerned as I did not want to lower the quality at any cost.

Signature spices' mix
"Creating my own signature spices' mix did not mean just randomly mixing collective spices – it is an art. You need to have the instinct to know the type of leaves used and also pay due attention to the tiniest of details. Everything rested on the details," Badriya explained. In 2018 itself, she made a trip to one of the Arab Gulf Cooperation Council (AGCC) countries in search of some of the essential ingredients for her spices. "Luckily, I stumbled on a supplier who had dry bay leaves and parsley, but unfortunately, I couldn't get the quantity that I required.

Fighting to get quality stuff
"Soon, I realised getting proper supplies from abroad was going to be a major struggle and moreover, even if you get good quality at the start, later on, the standards would become lower and lower and you will slowly realise that you are being cheated – and this was happening to me. So, immediately, I switched sides and began to procure the supplies from Oman itself as I had a better control and could also check on the quality and freshness," Badriya noted.

Silencing critics
But, another challenge posed itself in the form of the usual criticism that is often levelled on women who attempt to run businesses on their own. "The query raised was: what was the need for me to run a business? But, I was not fazed by their criticism. Instead, I gave them a fitting reply. I told those opposed to women running their own business that our Prophet Muhammad (Peace Be Upon Him) had worked as a shepherd and therefore there was dignity in all labour. We need not be ashamed about the work we do."

Brickbats and bouquets
But if brickbats came in her way, bouquets were also not far behind. "In fact, certain miracles came my way too. One of them was in the form of a call from a local NGO (Non Governmental Organisation), which said that it is at the receiving end of huge quantities of herbs and since their usage was minimal, a large portion of it was going waste – this they began to pass on to me from time to time and it was a major boon. The other thing I find quite encouraging is when clients pre order their requirements, that is much before their spices finish as they do not want to cook without Bahrat Al Badr spices," Badriya enthused.

Milestone: meeting the first lady
But the highlight of her work life was when she had the grand opportunity to come face to face with Omani royalty. "My joy knew no bounds and it was one of the happiest moments of my life as an entrepreneur when I had this great opportunity to meet Oman's first lady, the eminent Sayyida Ahad bint Abdullah Al Busaidiyah, wife of His Majesty Sultan Haitham bin Tarik, where I showcased my products.
But even as she reaches various milestones, Badriya never forgets the way she came. And each challenge has been a lesson for her – a lesson well learnt. Today, among other things, Badriya is keen to share the wisdom gleaned from her many personal and professional experiences to budding entrepreneurs.

Challenges: great teachers
"Challenges are great teachers who have taught me a lot about life, living and business. For me, finding suppliers was a major challenge and how I overcame that is a major lesson for me. Now, I want to pass on what I have learnt to others and help teach other entrepreneurs the knack of finding suppliers. For instance, packaging was a challenge which I had faced and I am sure many others, who are selling products, will face similar challenges," she said, exuding confidence.
Luckily, even the pandemic did not dent her business. For Bahrat Al Badr spices, the pandemic was actually a blessing in terms of business, as we did not have to stop producing and distribution of products as home delivery was available."

Benefits of spices and herbs
Badriya said the health benefits of spices and herbs were aplenty. "For example turmeric is regarded to have anti-inflammatory benefits. Actually all spices have health benefits, but it has to be used in moderation. For example, over use of spices in food could cause acidity or heartburn. So, when using spices, it should be used for food seasoning but not for totally changing the taste of food," Badriya advised.

Bahrat Al Badr's future
The future lookout for Bahrat Al Badr is to have a factory and to expand to the AGCC countries. "We want to be a full-fledged Omani brand that competes internationally — that is my dream. Also, once I have my factory, my great desire is to employ Omani staff. I hope to contribute in the sustenance of the livelihood of my fellow brothers and sisters. My fondest wish for Oman is that it prospers and has a great economic growth so that the citizens can flourish within the country's abundance.
Each citizen should get his or her chance, be it in education, employment and livelihood. And for Oman, I wish everlasting peace and prosperity," Badriya said, as she slowly slipped into her own thoughts.

Neighbours come knocking again
For all you know, she must be thinking of experimenting on some new spices' mix and must be raring to go home and try that out before she expanded it into a new product.
Expect a newfound aroma to waft from her home soon and sure enough her neighbours are bound to come knocking again…
————————————————————————————————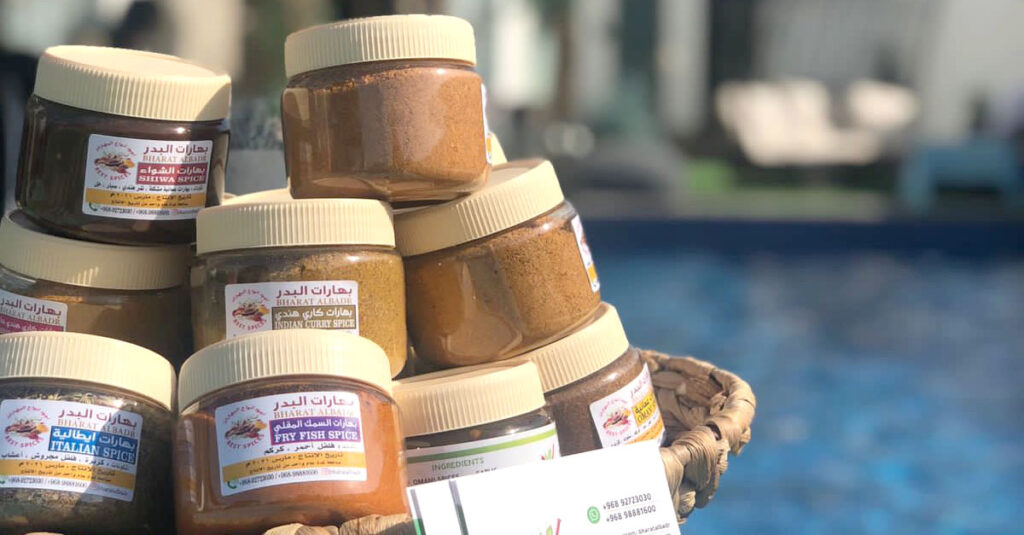 18 products
Bahrat Al Badr have 18 products: Maggie Mix, Italian Spices, Salad Seasoning, Othman seasoning (Turkish), Shewa Spices, Vinegar Shewa Spices, Hot Curry Spices, Curry Spices, Fry Fish Seasoning, Shawarma Mix, Bahraini Seasoning Spices, Potato Seasoning. "And we also have the karak tea, which is very popular among tea lovers.  
"We also get special orders or requests for new products prepared only for Expo Dubai, which include briyani seasoning, tea with cinnamon, tea with zaatar (bible hyssop), mixed cardamom and saffron tea," Badriya Al-Hodar said.

Building the loyal customer
"The uniqueness of Bahrat Al Badr spices and seasoning is about the aroma and the special taste it creates in the food. Plus, it has obtained a reputation for high quality and freshness, which, in other words vouchsafes that it is not stored long time, a fact that has been attested by clients themselves. And with that we build a loyal customer," Badriya concluded.