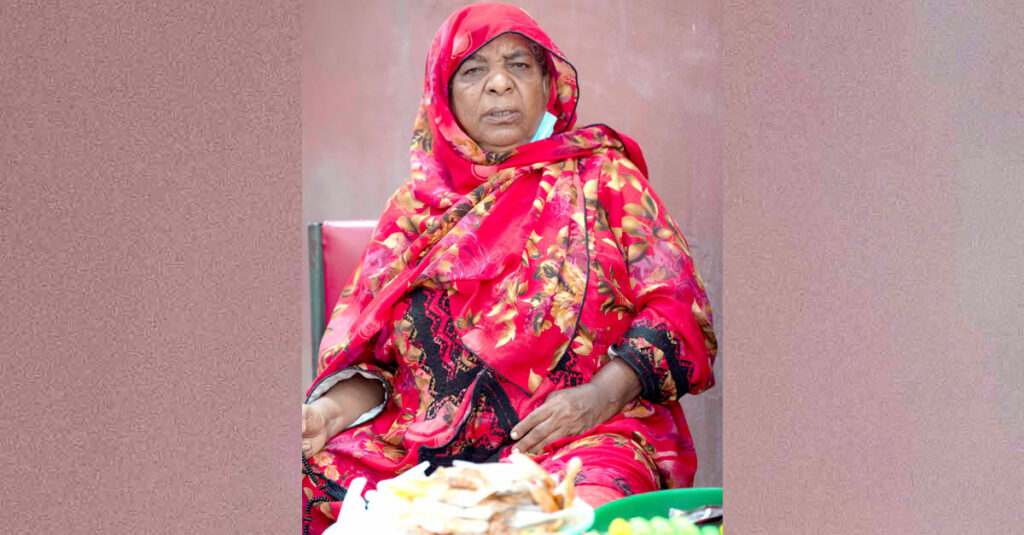 71-year old Dirbibi is Muttrah souq's lucky charm. On a dreary Monday morning, along with other sellers and early-bird visitors, DIRBIBI AL BALUSHI, 71, shuffles in to Arabia's oldest marketplaces, Muttrah souq, clutching many tiny packets of sweet tamarind and other traditional sweets.

Exotic addition
Clad head to toe in a colourful abaya, the septuagenarian Dirbibi is an exotic addition to the Arabian Nights' ambience in the souq, which despite facing the ill effects of the pandemic and even a recent storm, has not lost its old-world charm.
The souq is a maze of shop-crammed lanes and lures travellers and regular buyers to all things Omani, traditional and the curious, with bits of new-age items featured as well.

Tradition still rocks
But tradition still rocks in this souq and Dirbibi is at the centre of it. She enjoys a special spot at the souq and has an eye-catching traditional sweets display, replete with flaming colours on each one of them. During the glory days of Muttrah souq sales she would have lost count of what she sold as young kids swarmed her and bought all the goodies she featured. Things have changed drastically. While her traditional offerings are just as enticing and her quaint charm, just as endearing, the crowds that make their way to her corner have come down to a trickle.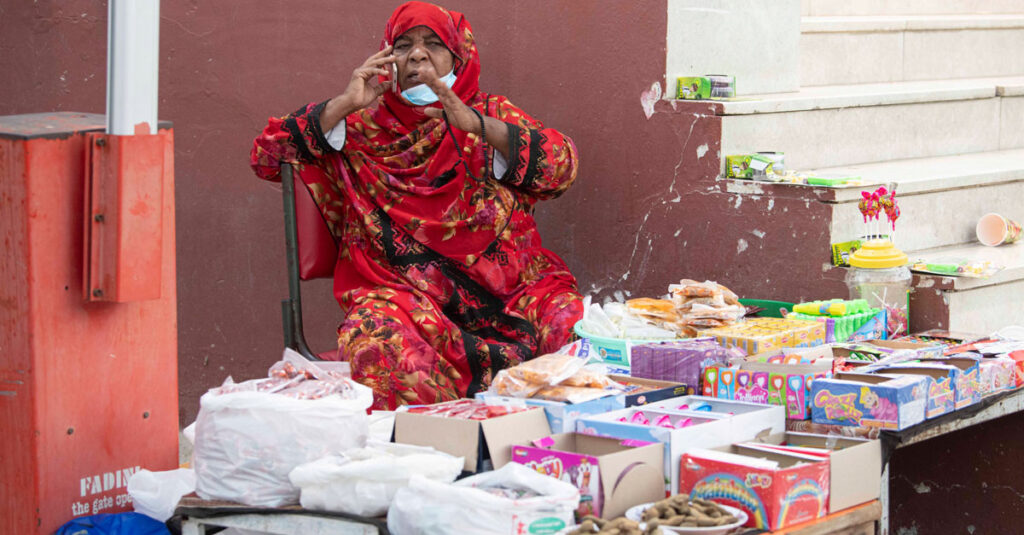 Making both ends meet
Yet, Dirbibi chugs on, somehow trying to make both ends meet in a world that seems to show no mercy on those who missed the bus to success. Some visitors and regulars still enjoy Dirbibi's wares and they somehow make their way through the lanes just to buy her sweet specials, most importantly, her packets of sweetened tamarind.

Self-educated Ummiyyah
"I am an Ummiyyah (illiterate)," she declared to the Purple, when, one recent evening, we weaved through the lanes of the souq and reached her special corner, just to have a small chat with her.
"I've never even entered the gates of a school building," she said, as she religiously counted and arranged some coloured lollypops.
"Actually, education was beyond for people like me. I was part of a large family and my parents and the elders dictated my life. We, the kids, were entrusted with household chores at a very young age. In fact, that was my education." Her solemn face breaks into a smile, as she handed some extra sweets to a little Omani girl, who had come with her parents.  The girl beamed from ear to ear and said a polite shukran (thank you) to Dirbibi who also seemed to glow with that tiny scoop of gratitude she obtained.

Never-say-die
Life is ultra hard for Dirbibi but her resilience, her perseverance and her never-say-die attitude manages to keep her endless problems at bay and from crossing the threshold of her strong mind.

Gift from Allah, the Almighty
"Life is a gift from Allah, the Almighty," she stressed. "So, even if there are ups and downs and we have to face many hardships, one after the other, we still have to keep a brave face, a strong heart and a steady hand to work as much and as hard as we can."

Major blow
The pandemic dealt a major blow to her when her sister succumbed to the deadly Coronavirus a year ago. While loss is not something new to her, having lost her husband several years back, her sister's loss was particularly devastating. "I still can't believe that she is no more," Dirbibi said, her eyes welling up.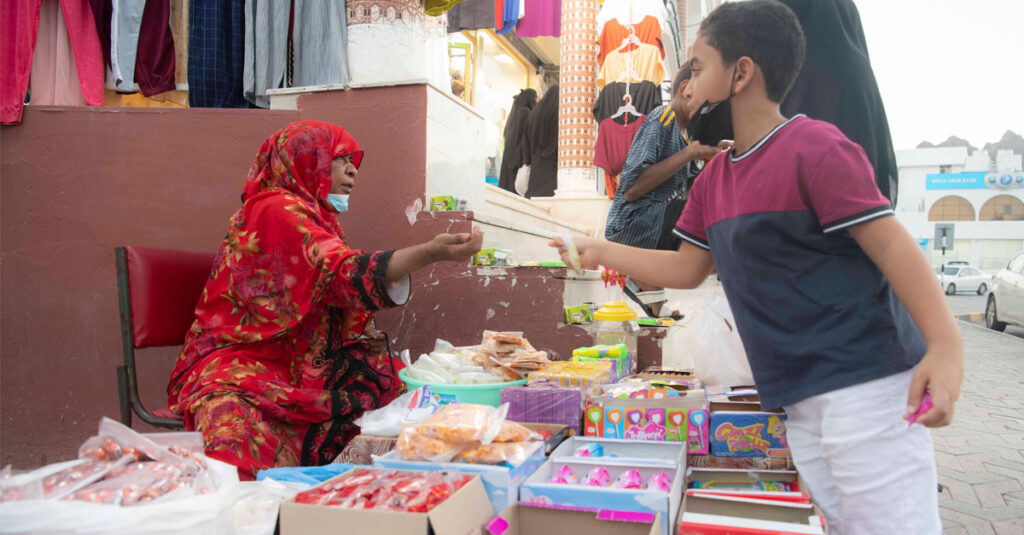 Bearing all responsibilities
When her husband, an army man, passed away, she had to shoulder the complete responsibility of looking after her home and her three sons. "I couldn't stop working as I had to put food on the table; there were a lot of hungry mouths to feed," Dirbibi, who has three sons and eight grand children, recalled.

COVID wreaked havoc
The need for money is acute because, one of her sons, is unwell. But, nothing dampens her spirit. "I am optimistic. I pray to the Almighty that my son gets better soon. And, I have other issues, like repairs to be done to my house because it was damaged during the recent Shaheen tropical storm.
My other fervent prayer is that this COVID ends soon. It has done maximum damage to many of us. "COVID was horrible to me – it took my sister and it has affected me and my family members in many ways. "When the pandemic began, the souq was shut and my only means of livelihood was affected. Lockdowns followed; schools were shut and not a soul even strayed out of their homes. My business ran aground from zero to minus."

Battling great odds
And when people like Dirbibi were battling these great odds, another problem came in the form of the tropical storm, Shaheen. "The storm damaged my home. All of this depleted my money. I have zero funds, and I am not able to tend to my children, pay bills, repair the house or maintain the household," she said openly. She is also facing an imminent power cut at her home and the major burden of taking care of her sick son who is at home has taken its toll.
But, even as she made her confessions, she quietly adjusted her abaya and then looked us straight in the eye and said: "But, I'll fight it. I am not someone who will give up that easily. I also know that I am not the only one who is suffering from the trail of destruction this COVID has left behind – the only fear is that it is still lingering!" Being the sole earning member in her family, the many hardships have cut a swathe into the well being of her family and herself. And this was the reason why she seemed a little less spirited than her usual self.

Humans are resilient
But the fighter in her resurfaces as she noted the human beings were resilient by nature. "I believe both men and women are as strong as the lives they lead. Today, I don't face my hardships only as a woman – I face it as a tough individual, who has innumerable responsibilities and with the addition of having an ailing son, totally dependent on me. So, I know what I am: I am the breadwinner of the family and I am responsible for all my children," she noted strongly. "To that end, I would like to say that women, therefore, need to be extra strong. And God has actually made her that way – to be able to take anything, with a smile."

Mother's life lessons
She said she derived her strength from the life lessons she learnt from her mother. "My mother always told me, and my sisters, to be as strong as we could possibly be and become totally independent. She told us to always learn to take responsibilities, not just as challenges, but as stepping stones to success. "My mother was a very strong women – she taught her children how to overcome the challenges and obstacles that life threw upon them. She taught us all to be totally independent and she had a major impact on me. "And I can proudly say that I have been as strong as my family needed me to be. I have been both mother and father to my children and I never made them feel that they are devoid of a father."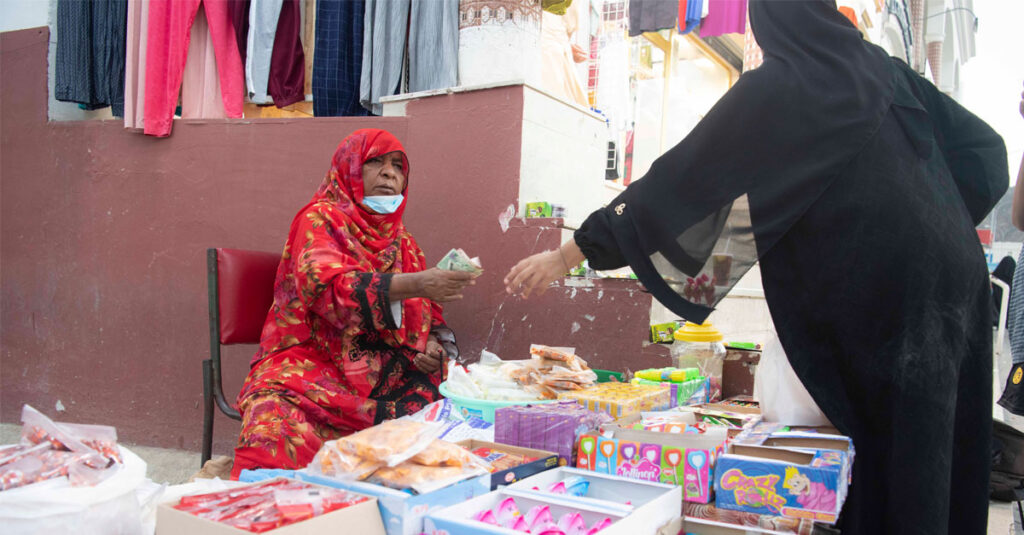 Selling since childhood
Dirbibi has been selling various items from the Muttrah souq ever since she was just a small girl. "I started selling when I was young, much before I got married. Like I mentioned, we all had our own little home responsibilities to tend to when we were quite young itself.
"I used to sell sweets and various snacks to children outside Al Saidiya School in Muttrah. And the children used to love these sweets and snacks."

Childhood bliss
But although she is facing tough times as an adult, thankfully, her childhood was one blur of bliss. "And, I never went to school," she confesses gleefully, implying, she did not have to go through any school-going or studying tensions. 
"I used to sell sandwiches, traditional chickpeas and broad beans for children outside Al Saidiya School and this were at a very young age itself. So, I was doing my bit to support my family. Both my parents were vegetable sellers near the Muscat Municipality in Muttrah."

The special corner
It was when she grew up that she chose a special corner of the souq and began selling among other sweets, her main item, tamarind, from there. She has occupied this corner for many years, and despite the reduced number of buyers, some families and other individual customers regularly visit her spot. She buys tamarind stocks from Al Rahbiya, one of the shops in Muttrah souq.
Why tamarind?
But, why tamarind? She is unsure as to why she chose to sell tamarind, but concludes that it could just be a continuation of a family tradition.
She buys unsalted tamarind from Al Rahbiya stores and then soak the tamarind in water for an hour. "When the tamarind gets soft, I boil it, add some sugar and stir the concoction till it dissolves. Then, I cool it down and place it into small plastic packets."

Kids are primary targets
She notes that the primary target of her dainty goodies is kids. "I grew up with these simple, traditional sweets and snacks. For many of us, this has been a way of life," she notes.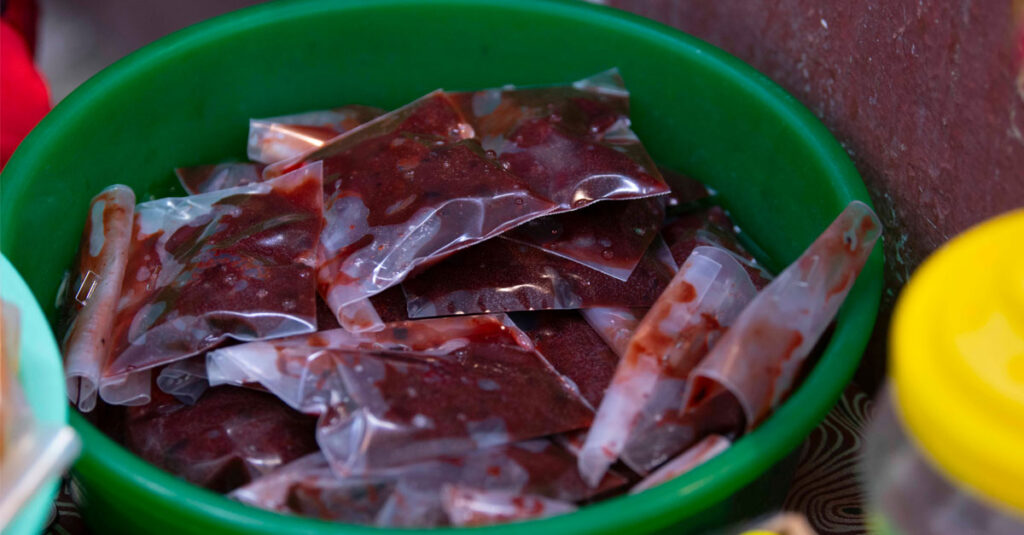 Support from families
Although her many efforts do not bear much fruit, she still manages to sell her special sweets, leading with tamarind. "I don't make much. I sell each tamarind packet for 200 baisas. Some of the families, whom I have known for years, support my endeavour. In the sense, sometimes, even when they don't really want the sweets, they still buy as much as they can."

Footfalls reduce
As footfalls, compared to the earlier years, decrease at the souq, it reflects on the number of actual buyers too. "Earlier, the souq used to be bustling with activity. Loads of families, with many children tagging along, would throng the souq. And for sweet sellers like me, it used to be very good. But, still, even with reduced numbers, I manage to make around OMR30 to OMR45 per day during weekends and OMR15 to OMR25 during week days. I have no complaints! The Almighty is merciful."

Grateful to the Almighty
These days have been pretty tough on her and it was an uphill task to manage her finances, she confesses. "I have to pay for my sick son's treatment, so I am really struggling. "When life is normal, I manage, but when things get abnormal, plus my son's sickness, things become difficult.  Life becomes extra tough.
"Yet, come what may, I am grateful to the Almighty for the life that has been given to me. Moreover, I am thankful to God that I have my family, my children," she added, with a slight touch of emotion. "It is a hard life – but I believe in living a life of gratitude. Prayer and a perpetual sense of gratitude make it wholesome despite the challenges!"

Not inspiration – survival
Asked what inspired her to sell steadfastly in this manner, she mouthed the adage that "a drowning man would clutch at even a straw".
"So when I thought that I will sink, I tightly clutched on to my tamarind packets. It was not about inspiration – but that of sheer survival. Each one of us has to somehow live our life and although circumstances may get difficult, we still have to learn to adapt and survive. "I grew up being a witness to the elders in the family engaged in small sales and somehow earn a livelihood. I don't know how or why I chose tamarind to survive, but, I would like to believe that it was the other way around – it chose me."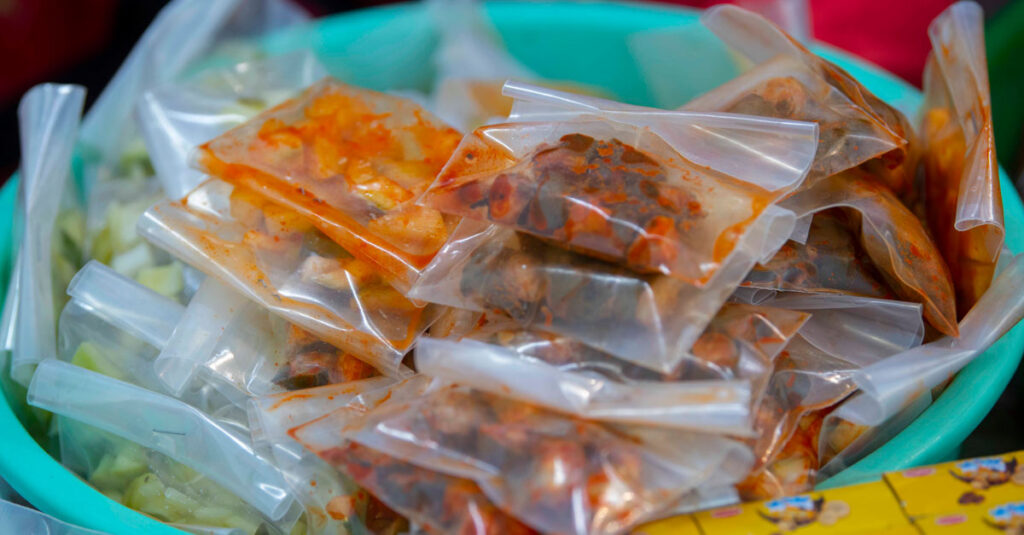 Health benefits of tamarind
Did she know of the health benefits of tamarind? It is said to bring good eyesight, helps in weight loss and digestion, brings about immunity and helps deal with diabetes.
"Actually, I don't require any promotion to sell my tamarind or talk about its health benefits to potential buyers. For most of us, who grew up in villages, tamarind has invariably been part of our lives. Some of us use tamarind during cooking, as snacks and when occasions demanded it, as medicine too. The elders in our family used it abundantly and this has been passed on to us."

Used in traditional medicine
"Tamarind pulp is used for traditional medicine in Oman as well in the Arab world for generations. Tamarind plays an important role in cooking in Oman. It is used in the making of local food; used during barbeques; used as a sauce with traditional smashed rice Ursiya; also used as a drink and as a dessert. 
I know it works as a medicine as it helps with digestion, constipation, allergies, boosts immunity etc. It is a favourite snack for most school-going children.And most of my customers know these products well and come to buy the sweets as well as the pulp," Dirbibi explained.
A resident of Tuyaan
Dirbibi, who was born in Al Shuqaya, currently resides in Tuyaan, in Muttrah. And the souq is just a hop, skip and jump away from where she lives and so she takes advantage of that fact by bringing her sweets on all working days of the market and selling them without fail.
The lucky charm
There are many who feel that her calm and steadfast presence in one of the corners of the souq is what makes that corner a special, sweet spot. She gives many others of her ilk in the souq hope. She is the lucky charm of Oman's age-old souq.