MUSCAT – As part of the 8th International Day of Yoga, Embassy of India, Muscat launched in April this year, a unique Yoga Festival in the form of 'Muscat Yog Mahotsav: 75 Days, 75 Events' – a festival of peace, health and wellness. Timed to commemorate 75 glorious years of India's independence, the Muscat Yoga Mahotsav was a veritable marathon of Yoga practices across 75 days culminating in the International Day of Yoga today.

Over the past 75 days, this unique festival of health featured not just 75, but well over 100 events in online and offline mode all across Oman. Indian community and Omani people came out in large numbers for numerous yoga sessions held since then on diverse themes including Yoga for general fitness; strengthening nervous system; relieving mental stress; controlling diabetes, thyroid, insomnia and high blood pressure; improving flexibility, immunity, concentration and memory; boosting child and adolescent health etc at different locations all across Oman.
This iconic yoga marathon and the enthusiastic participation of people of all age groups signify not only the growing popularity of Yoga in Oman, but also the time-tested bonds of fraternity between Indian and Omani people.
"Yoga Festival in Oman blazes a trail for universal health and well being." said H.E Amit Narang, the ambassador of India to the Sultanate of Oman.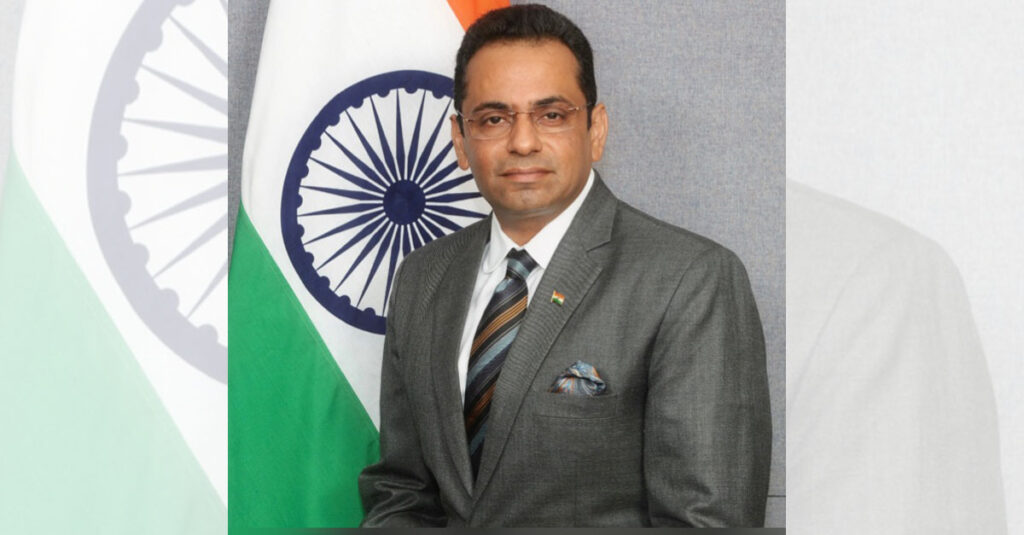 "Yoga is a bridge of friendship, bringing the people of India and Oman together in a common quest for personal good health, community well-being and peace and harmony all over. We are grateful to His Majesty Sultan Haitham Bin Tarik and the Government of Oman for their constant support and to the kind people of Oman for their wholehearted embrace of Yoga for health" added Indian Ambassador Amit Narang.

As the world marks the 8th International Day of Yoga today, Yoga has already transformed into a mass movement, transcending all barriers and bringing people from all over the world on to a common platform for attaining better health, reinvigorating an inner consciousness and promoting harmony and peace. The theme for this year's International Day of Yoga is "Yoga for Humanity", showcasing the important role Yoga has played in helping humanity cope with the devastating effects of the Covid pandemic. 
As a combination of careful body postures, breathing and meditation, yoga can help achieve harmony of the body, mind and soul. It helps boost immunity and resistance to common illnesses, stress and anxiety – just what is required these days. The holistic practice of Yoga not only benefits the mind and body, it also inculcates love, generosity and compassion towards others, promoting a humanity of the heart so needed in today's world.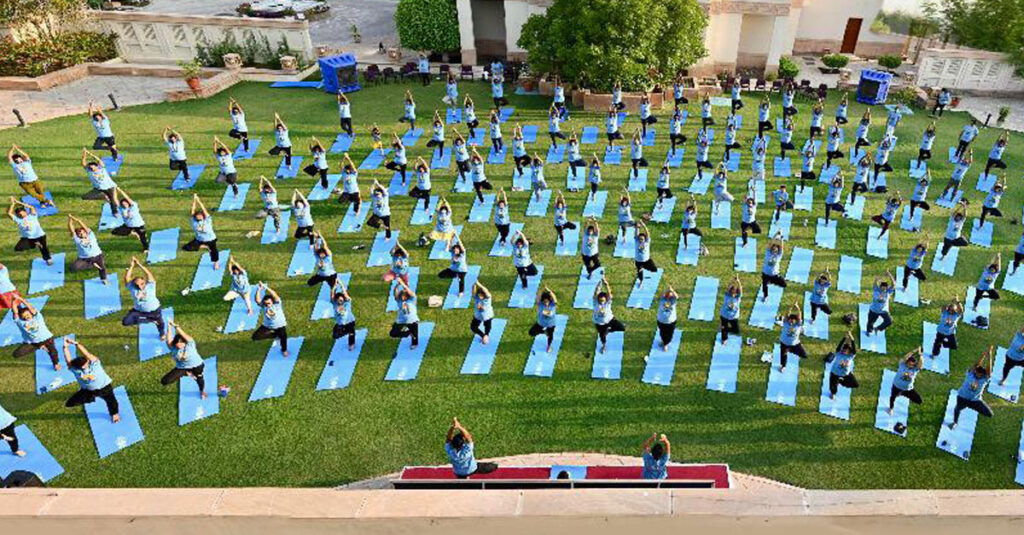 People of Oman have taken to Yoga as an elixir for better health with great enthusiasm. Yoga as a health regimen is increasingly popular among all sections of the Omani population. Diabetes, back and joint pain, blood pressure, heart disease – all too common ailments that do not differentiate between nationality, ethnicity, region or religion. Rich, poor or middle class, all of us are equally vulnerable. World Health Organisation estimates that non-communicable or chronic diseases kill around 41 million people every year, equivalent to 71 percent of all deaths globally. Prevention from such diseases, as also from disorders linked to modern lifestyles such as stress, anxiety and depression, is possible by following a holistic approach to wellness, by bringing about a balance between the mind and body and by enhancing our body's natural tendency toward health and self-healing.
Yoga, the ancient tradition from India, shows the path to holistic health and well-being, offering physical and mental health benefits for people of all ages, everywhere. Requiring little more than a mat and comfortable clothes, Yoga is the path to everyday health. Its daily practice is simple, affordable and accessible. It promises innumerable benefits, recognized and endorsed by health professionals around the world.
In 2014, the overwhelming response to the United Nations General Assembly call to recognise June 21 as the International Day of Yoga underlined the universal appeal of this ancient discipline for physical and mental health. Since then, the International Day of Yoga has been marked globally with great fervour.
Covid pandemic reinforced to the world the imperatives of natural immunity and good health practices and brought the benefits of Yoga to the centre of global imagination once again.