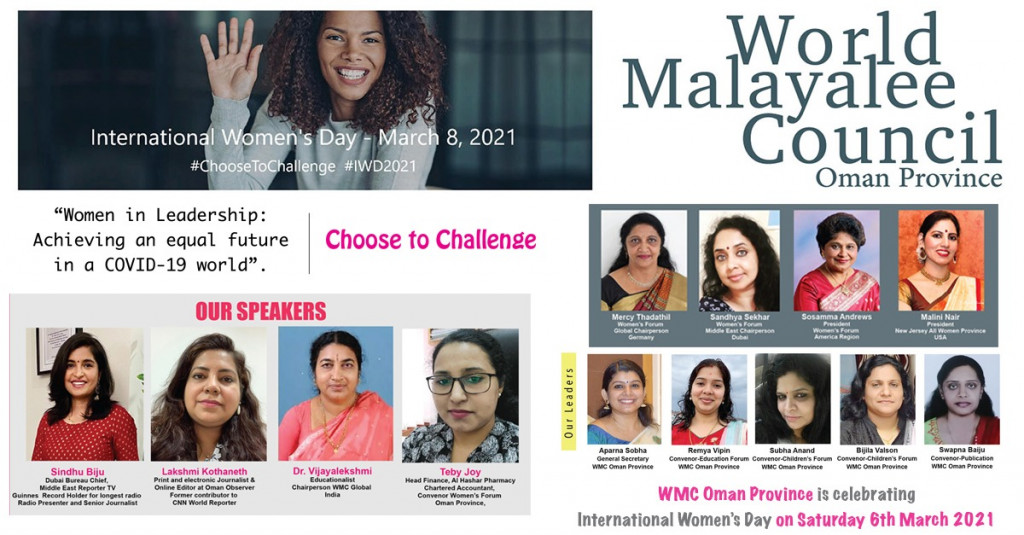 MUSCAT – The members of the Women's Forum of The World Malayalee Council (WMC) Oman Province will be celebrating International Women's Day on Saturday, March 6, 2021 at 7.30pm on Zoom Platform.
A well planned panel discussion with an open forum on the topic of "Women in Leadership: Achieving an equal future in a Covid-19 world" is scheduled by the WMC team, extending support and solidarity to the global theme of International Women's Day #Choose to Challenge.
The main four speakers who will be participating in the forum are:
Sindhu Biju, (Dubai Bureau Chief, Middle East Reporter TV, Guinness Record Holder for longest radio, Radio Presenter and Senior Journalist)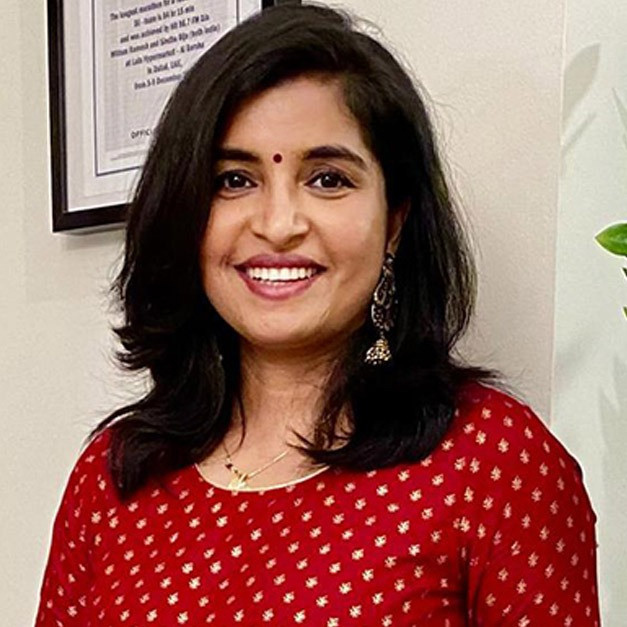 Lakshmi Kothaneth, Author of the book The Answer, Print and electronic Journalist and Online Editor at Oman Observer, Columnist, Former Broadcaster at Radio Oman and Television , Former contributor to CNN World Reporter, Former correspondent to Dubai Business Channel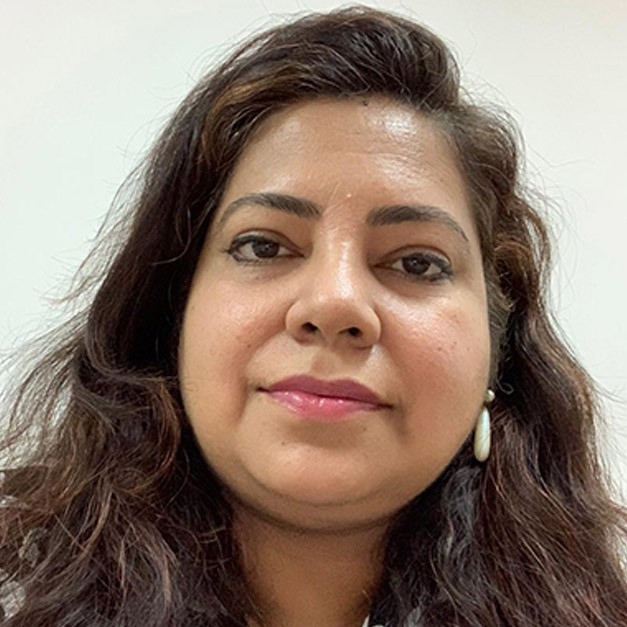 Dr Vijayalakshmi, Educationalist, Chairperson WMC Global, India and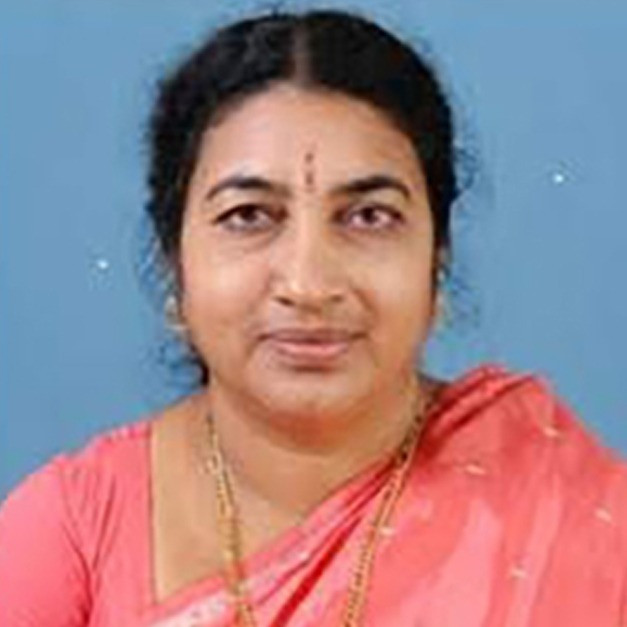 Teby Joy, Chartered accountant heading the finance department of Al Hashar Pharmacy, an ardent believer that the world would be better with gender parity. Teby Joy is currently the president of Rise and Climb toastmasters club.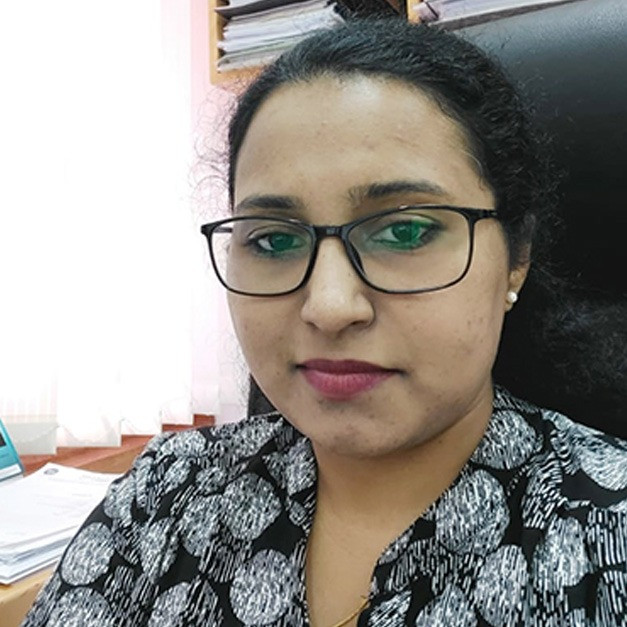 Felicitations will be organised by Mercy Thadathil, WMC Women's Forum Global Chairperson, Germany, Sandhya Sekhar, Women's Forum Middle East Chairperson, Dubai, Sosamma Andrews, President, Women's Forum America Region and Malini Nair, President, New Jersey All Women Province, USA.
The event is organised and coordinated by Aparna Sobha, General Secretary of WMC Oman Province, Remya Vipin, Convener Education Forum, Subha Anand and Bijila Valson, Conveners, Children Forum and Swapna Baiju, Convener Publication.
The open forum will see global, regional and provincial participations, said a press note.