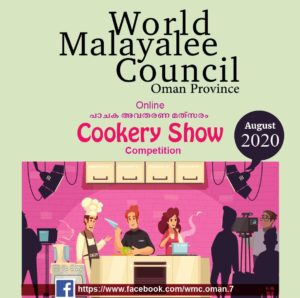 MUSCAT – An online cookery competition is being organised by the Oman province of the World Malayalee Council (WMC) in association with the global WMC group. The virtual competition, which ends on August 30, 2020, is open for all members of the WMC and one of the winning criteria will be based on the social media likes, shares and views.
"In this pandemic season, we feel the competition will be a source of unity and motivation for people stuck at home because of the lockdown. This competition will be engaging and will bring out the chef in you.  The terms and conditions to participate are simple and the cooking is limited to 10-minutes presentation of snack recipes. The WMC Oman women's forum conveners Teby Joy and Leena Roy are the co-coordinators of the competition," said Sam David Mathew, president, WMC, Oman province.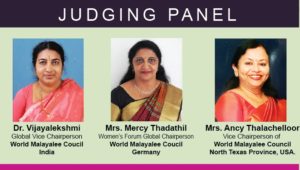 "The WMC Oman province will see many more such engaging activities in future," noted chairman, WMC, Oman province, Thomas John. The WMC Oman province secretary, Aparna Sobha and treasurer, Shiju Ramakrishnan will oversee the successful completion of the online completion.
"We wish all the participants of the Oman province good luck," commented WMC group chairman, Dr Ibrahim Haji and WMC group president, Gopala Pillai, both from Dallas, the USA.
The judging panel include Dr Vijayalekshmi, global vice chairperson from India, Mercy Thadathil, women's forum global chairperson from Germany and Ancy Thalachelloor, vice chairperson of WMC, North Texas Province, USA.
The criterion of judging are cooking presentation, selection of the snack recipe, ingredients, cooking techniques used, novelty or creativity, plating style, video production and presentation and social media likes, shares and views. The competition will have three winners, along with a prize for the best video presentation.  All the winners will be awarded trophies accordingly. Each participant can submit only one entry.