Eihab Attia
Head of marketing, Royal Tulip Muscat Hotel (OMAN)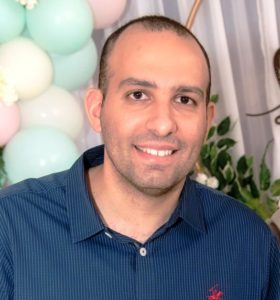 The COVID-19 pandemic is definitely one of the toughest public health crises that humanity has experienced since the outbreak of the Spanish Flu in 1918. The magnitude and consequences of the pandemic outscored many natural disasters and disastrous incidents that have taken place on our planet only to be matched with the catastrophe of the two world wars in the first half of the 20th century. The current pandemic has taken a toll on humans infecting more than 19 million people with the total deaths surpassing 700 thousand worldwide, destroying economies and creating unprecedented numbers of unemployment, recession, and economic depression.
Got out of comfort zones
On a personal level, this was a time for my family and me to reflect on ourselves, and adapt to a new situation that seemed very inconvenient at the early stages of the pandemic outbreak. Like any family or individual, weekdays were busy-at-work and weekends for relaxation and entertainment; a norm that we've practiced for the past 20 years – taken for granted – just to find out that we had to get out of our comfort zones and implement a new forceful lifestyle that was mentally draining and exhausting psychologically. We had to learn to stay at home and find our homes as our new real homes – literally – and find ways to keep ourselves entertained and busy for months. It was a time to reflect on our daily habits, certain luxuries that we got accustomed to, and the blessings of such small things that were surrounding us every single day without realising its significance. From watching movies to taking online courses and going out for daily walks, it has kept us busy during the pandemic.
Hospitality sector hit hard
Professionally, being a hotelier, it was very tough; and just like many industries, the hospitality sector was hit hard if not the worst-hit industry. The early stages were about trying to sustain and maintain the business, but when the country went into a lockdown and airports were closed and flights suspended worldwide, like every other hotel in Oman and the region, we had to halt our services and facilities. As the hospitality industry resumes gradually, we are implementing the new hotel procedures and best practices as per the international standards in the hospitality sector in order to resume our operations eventually and gain back the guests' trust showcasing our adherence to the hygiene standards and procedures combating COVID-19.
Will appreciate life's daily blessings
Looking at the future as countries ease down the lockdowns and life resumes gradually, there are certain aspects in our lives that we will have to accept for quite some time such as higher self-hygiene awareness, practicing social distancing everywhere and becoming more digital as we find our new homes in the online world of connectivity, communications and shopping. I believe things will go back to pre-COVID19 routine and normality after some time but with more appreciation to life's daily small blessings, more awareness of healthy practices and expanding our horizons of communications among our peers, colleagues, friends, and families. Work-wise and professionally, there are some significant changes that would take place and stay for some time such as working from home, social distancing, conducting meetings online, in other words, there's more flexibility today in the means of getting things done rather than the traditional ways of how things were done for the past 50 years.
Need to find ways to adapt to the virus
Looking ahead, the biggest challenges we're facing today are getting the economy running back, and restarting the businesses and production that for months have been disrupted due to the pandemic. As we begin to clear the mess of COVID-19, we need to get back to our desks and turn on our productivity modes and find new ways to achieve the goals of the economy and work quickly. During the pandemic, it was all about survival, and it's still about surviving and practicing a cost-effective lifestyle, however, we should come up with new strategies and tactics to accomplish our tasks effectively without sacrificing quality. The road to travel ahead is quite long, but once on track, our goals on an individual and public level should be achieved with consistency and precision. We need to act quickly, open up businesses, and get things running up to avoid further economic damages. As the virus's aggression diminishes globally, we should find ways to adapt to it and move forward. Should there be a resurgence of the pandemic, we'll be much more prepared and ready today to combat it.
Future is bright
If we had the chance to go back in time during the beginning of the pandemic outbreak, we should have invested more in creating awareness among the people and public on the seriousness of the pandemic, methods to stay safe, and ways to tackle it effectively. The future is bright, we should choose to stay positive and optimistic. Just like the countless disasters humanity has faced over the past centuries, humanity has always triumphed! 
(*) Eihab, who was born and raised in Muscat, began working in the industry from 2008 onwards.