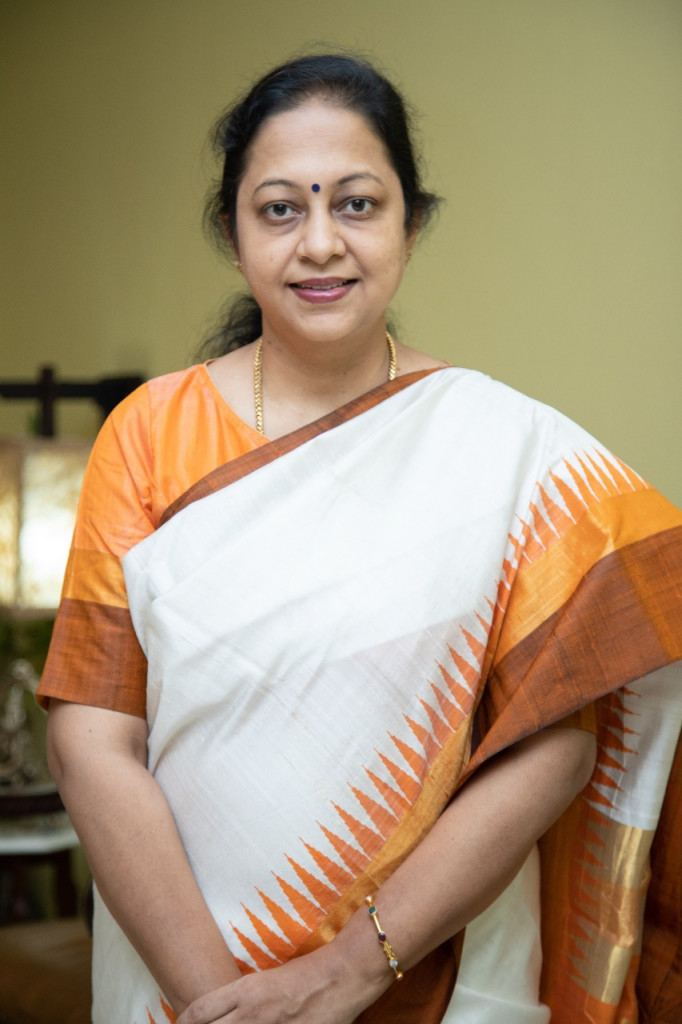 MUSCAT: Oman based artist Dr Kavitha Ramakrishna established non-governmental organisation (NGO), Tamoghna, and Oman's well known mental-health clinic, Whispers of Serenity have joined hands to work together on art, yoga for the benefit of mental well-being.

Whispers of Serenity clinic employs a holistic approach to mental well-being, yoga, while art remains a natural means to maintaining wellness and treating mental health issues which the NGO Tamoghna advocates. A one-of-a-kind facility Whispers of Serenity clinic offers traditional counselling therapies, hypnotherapy, while it also promotes alternative new age treatments such as yoga, art and music therapy.
While Tamoghna's major mission is to contribute to the social and economic emancipation of rural women in India, it promotes yoga and art which founder Dr Kavitha is a great campaigner. For the last many years, Dr Kavitha has been working relentlessly to promote yoga, art and culture and has authored a yoga book 'Tamoghna'. Dr Kavitha's expertise in yoga, community work, Tanjore art, Sanskrit language dissemination, writing and dedication as an educator has won her several accolades in Oman and India.
Talking of Tamoghna's partnership with Whispers of Serenity, Dr Kavitha said, "We are privileged to collaborate with Whispers of Serenity which has been committed to improving mental well-being by empowering and providing appropriate physical, psychological and social therapies to those in need. We are happy to lend our expertise in the field of yoga and art to the facility's multitude of services. As we all know there is a growing body of research to back up yoga's mental health benefits. Yoga relieves stress, decreases muscle tension, strain, and inflammation, hones attention and concentration, and calms the nervous system. We are pleased to partner with a like-minded individual and organisation on mental health issues through our work on yoga and arts."
Her Highness Sayyida Natasha Al Said of Oman's first mental-health clinic, Whispers of Serenity, said, "It is now an established fact that yoga's positive benefits on mental health have made it an important practice tool of psychotherapy. We are delighted to work with Tamoghna which promotes yoga which teaches deep, mindful breathing, self-awareness, meditation and connecting with our bodies, all of which are helpful tools for promoting mental and emotional well-being."
Stressing that Whispers of Serenity, advocates a holistic approach while treating mental health, Her Highness Sayyida Natasha Al Said said, "Yoga is becoming increasingly common as an adjunct therapy to improve quality of life for many individuals and we hope to make the best of this collaboration with Tamoghna which is founded by Dr Kavitha who holds a doctorate in yoga."
Dr Kavitha had recently presented Her Highness Sayyida Basma Al Said founder of Whispers of Serenity with a 24-carat gold special Tanjore artwork encompassing depictions of His Majesty Sultan Haitham bin Tarik and the late His Majesty Sultan Qaboos bin Said. Dr Kavitha made the painting to commemorate Sultanate of Oman's 50th National Day.