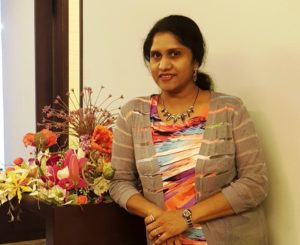 Anitha Rajasekaran
Civil engineer, 3TI Progetti Engineering Consultants LLC, Muscat (OMAN)
Dear microbe…
No doubt you have become a threat globally,
And I admit, you have seasoned our thoughts personally.
You have paused the happenings of the entire world,
By putting the greed race of mankind on a hold.
You have embraced both rich and poor,
And now we will treat all humans with love and care.
You didn't discriminate anyone as black or white,
And now we realise that racism is never right.
You made all of us to wear a mask,
And its time for us to dump our taints in a cask.
You have given time for the nature to rejuvenate,
And now the world is in a mode to recreate.
You have nailed the fact that health comes first,
And always luxuries and fantasies come next.
You have enlightened us with health care lessons,
And gave us time for unveiling our passions.
You have projected the real Gods – the frontline warriors,
When lockdowns, curfews and emergencies were nightmares.
Dear microbe…
Now our new normal is work from home,
But, we greatly miss our conference room.
Now zooms dominate our social life,
Since you are all over the map, as contagious rife.
Now online classes are no more fun for my son,
And he is craving for a blissful playground run.
Now my own hand thinks twice to touch me,
And my pet no more smooches my knee.
Fishes dive deep when I go to the beach,
And parrots in my home hide when I reach.
Oh, humans are now seen unsafe to creatures?
And is it that, now we deserve only cages?
Dear microbe…
Please accept our farewell and go away,
As we are longing to have a normal day.
We challenge that you are not going to be that long,
Till then, dear friends, let us all stay strong.